Some Online Gambling Sites Blocked by UK ISPs
Posted on: January 27, 2015, 12:53h.
Last updated on: January 27, 2015, 10:02h.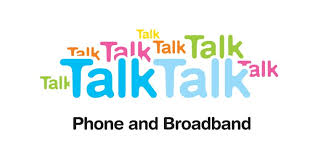 Online gambling users in the United Kingdom may find that they have at least one extra hoop to jump through before they can get to an Internet casino or a virtual poker room.
Internet service providers (ISPs) are beginning to use filters that were designed to filter out adult content unless users actively asked their ISP to unblock those websites.
But while those filters may have originally been designed to block pornography and other sexual content, they're now targeting a much larger swath of sites that might be inappropriate for children, including gambling sites.
The sites now blocked by the filters appear to include gambling sites, pornography, violent content and racially-charged content, among other adult-themed portions of the Internet.
By the end of January, at least two ISPs (TalkTalk and Sky) will have the filters in place; customers will need to contact each ISP's support staff in order to have these filters removed.
Cameron Proposed Filters in 2013
The idea for the filters came directly from UK Prime Minister David Cameron, who announced the policy back in July 2013.
"I want to talk about the Internet," Cameron told The Independent. "The impact it is having on the innocence of our children. How online pornography is corroding childhood.
And how, in the darkest corners of the Internet, there are things going on that are a direct danger to our children, and that must be stamped out."
While not all ISPs will handle the filters in exactly the same way, all major providers in the UK will have them soon.
According to reports, both British Telecom and Virgin Media will introduce filters soon, though they will leave the option over whether they should be turned on to each individual customer.
It's also said that the Sky and Virgin Media filters don't block gambling sites, while both TalkTalk and British Telecom do restrict those sites when the filters are turned on.
The move comes after a January 2014 proposal by the UK Gambling Commission that asked ISPs to insert warning pages on gambling sites that weren't legally permitted to operate in the UK. That proposal was flatly rejected by the ISPs.
"We do not believe that it is for ISPs to decide what content customers should access," TalkTalk said at the time. "It is really important that there is either a proper legal framework when it comes to blocking access to sites, just like with copyright infringement, or that is down to customer choice."
Several Gambling Battles Taking Place Across UK
This is just one of several battles over the prevalence of gambling in the UK, with many lawmakers wondering if more should be done to keep children away from gambling.
The Daily Mail recently reported that there is a rift in the current government coalition over whether to reinstate restrictions on when gambling commercials can air on television.
Some officials say there has been a dramatic increase in gambling advertisements airing before 9 pm during sporting events.
Meanwhile, gambling companies in the UK are hoping that they can implement more self-regulation in an effort to prevent more government interference into their activities.
The Senet Group, a watchdog created by several major bookmakers, is using this week as "gamble aware week," during which about 8,000 shop fronts belonging to companies that are part of the group will feature responsible gambling messages.
The companies are also putting into place time and money limits on their fixed-odds betting terminals, which will now display warnings when those limits are hit.