Some Atlantic City Hotels Forced to Reopen to House Homeless, Mayor Says State Overruled Him
Posted on: April 25, 2020, 12:13h.
Last updated on: April 24, 2020, 04:35h.
Certain Atlantic City hotels are being forced to reopen on state orders and take in homeless people during the COVID-19 pandemic.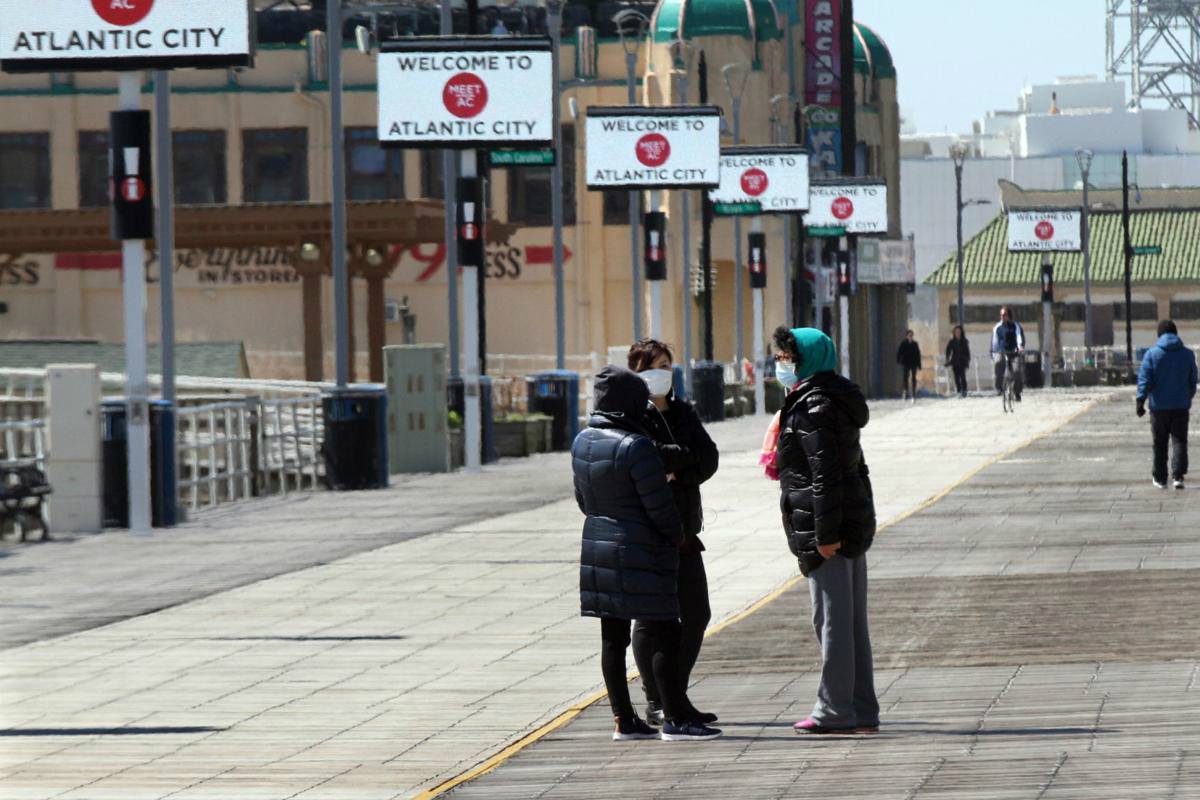 During a press conference this week, Atlantic City Mayor Marty Small Sr. (D) confirmed that the state had overruled his executive order requiring all hotels to shutter during the coronavirus crisis. Small says the New Jersey Department of Community Affairs (DCA) is requiring hotels to reopen after reports surfaced that homeless were seeking shelter in neighboring counties.
I issued an executive order to protect the good people of Atlantic City, and (DCA Deputy Commissioner) Rob Long made a decision to reopen the hotels," Small declared Thursday. "That's all I have to say."
The DCA hasn't acknowledged the reports, nor which hotels might be forced to take in the homeless. None of the nine casinos in town also announced any reopening plans.
Get Out of Town
Neighboring towns – including Absecon, Galloway, and Hamilton – passed resolutions this week banning other towns from relocating homeless people to their areas. The resolutions were in response to a photo that was shared around social media showing a homeless man holding a sign reading, "Can you help? I was sent here from Atlantic City."
Atlantic County Executive Dennis Levinson said no homeless or other people have been transported out of town during the pandemic shutdown of nonessential businesses.
DCA spokesperson Lisa Ryan said, "The city of Atlantic City continues to expect that it will address social service needs arising from the coronavirus pandemic through the continuum of care partnership, which includes the city, area nonprofits, and Atlantic County."
Atlantic City's nine casinos collectively have 15,102 guestrooms. The numerous hotels and motels in the area greatly add to that total number. The population of Atlantic City is approximately 37,800.
Levinson said that during state emergencies such as the coronavirus where homeless shelters cannot accommodate their typical capacity, the state guarantees to pay for lodging for homeless individuals for the first five days. Past that time, he says federal funds are used to cover the expenses.
Showboat Testing
The Showboat, a former casino that is today a non-gaming hotel on the Boardwalk, will become a coronavirus testing center beginning Tuesday, April 28. Only those with coronavirus symptoms who have a prescription from their doctor can be tested.
Appointments can be made for Tuesdays and Thursdays from 10 a.m. to 2 p.m. The site is only available for Atlantic City residents. Atlantic County continues to see an uptick in COVID-19 cases. As of Friday, the county has 544 positive test results, including 38 within the past 24 hours. The disease has been cited for 30 deaths in the county.
IMPORTANT: Several counties have SLID BACKWARD," New Jersey Gov. Phil Murphy (D) tweeted Friday.
"We cannot ease up one bit on our social distancing. I am not in a position yet to begin reopening our state and jump-starting our economy," the governor continued. "We need to see more progress, and more slowing, before we can begin those considerations."