Real Madrid Soccer Team Gets its Own Theme Park in Dubai
Posted on: November 21, 2022, 06:58h.
Last updated on: November 21, 2022, 11:12h.
As the World Cup global soccer tournament kicks off in Qatar, a different type of soccer-themed event is developing in the same region. An hour to the east by air in Dubai, Spain's Real Madrid soccer team is getting its own family-oriented theme park.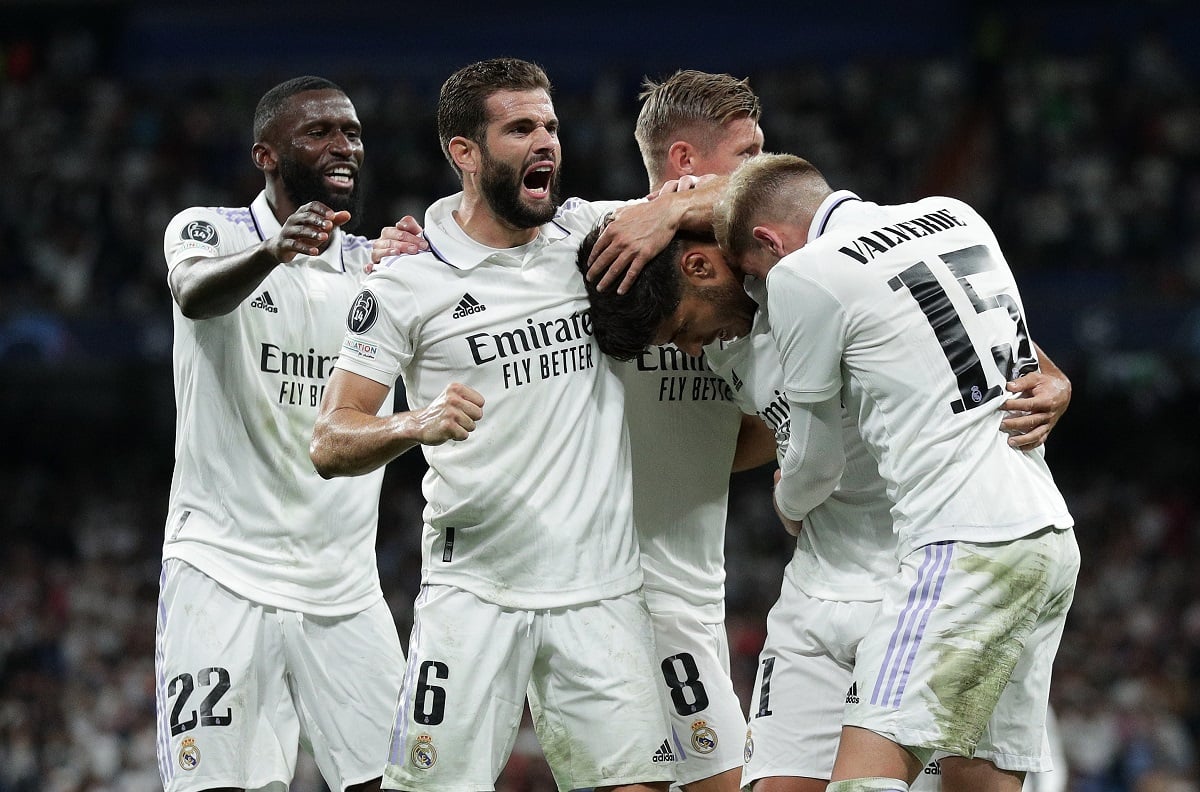 The Spanish club announced last week an agreement with Dubai Parks and Resorts to build the amusement park. Provided it can stay on schedule, the park will open sometime in the fourth quarter of next year.
The 14-time UEFA Champions League winners explained that the park will include a series of attractions related to the club. Among these will be a team museum, amusement rides, and soccer skill games for all ages.
Dubai Finds Global Interest
Dubai Parks and Resorts (DPR) hosts a number of amusement parks and attractions, such as Legoland, and some inspired by the Hollywood and Bollywood film industries. They have risen to become the heart of Dubai's tourism industry, allowing DPR to span over 25 million square feet.
The upcoming Real Madrid theme park will be the first soccer theme park in the world, according to DPR. Spain's LaLiga set the groundwork for a similar concept in that country's Port Aventura theme park. This includes different attractions, as well as a restaurant by former FC Barcelona star Gerard Piqué that opened last year.
Dubai is banking on global tourism to become a huge part of its economy. The plan is working so far, as the emirate has received 7.12 million visitors since the beginning of the year. That's according to Crown Prince of Dubai Hamdan bin Mohammed, who added that the figure is almost three times what it was last year.
The growth of Dubai also spawned interest in other emirates. Most notably, an integrated resort from Wynn Resorts is coming to Ras Al Khaimah, an hour and a half to the north. It could open in 2026 if there are no construction delays, although it's unclear whether it will include a casino.
Real Madrid to Lose Long-time Fixture
It is almost impossible to find players who have played the majority of their careers with the same club, although there have been a few. One who did not was Lionel Messi, who switched to Paris Saint-Germain after more than 20 years with Barcelona.
Real Madrid has one, as well, but not for much longer. Nacho Fernández has become one of the captains of Madrid, but because of the stiff competition on the team from the new generation of players, he has received a diminished role. After a decade with the team, and 12 years on the first team squad, his days may be numbered.
After Karim Benzema and Luka Modric, Fernández is the player who has spent the most consecutive years with The Meringues. He wasn't included in Spain's World Cup roster, even though he played for Spain in the 2018 World Cup.
The absence could be a potential sign that changes are coming, but this could be good news for US soccer. Fernández still has a lot of soccer left in him, and there are rumors that he's discussing a deal to sign with a US team. He's reportedly on vacation in Dubai right now, and could use the opportunity to meet with US representatives and players.
Most Read