Inventor of Automatic Shuffler Among Casino Visionaries Named to Gaming Hall of Fame
Posted on: September 22, 2017, 06:00h.
Last updated on: September 23, 2017, 01:53h.
The 2017 Global Gaming Expo (G2E) is almost upon us and, to celebrate, the American Gaming Association announced this week it has inducted four new members into its Gaming Hall of Fame.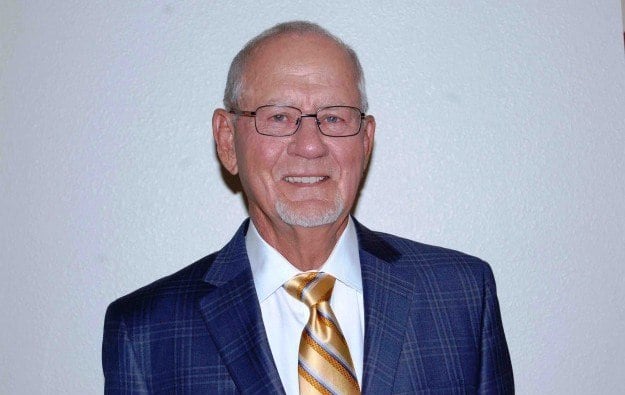 The "Class of 2017" comprises John Breeding, the brains behind the automatic card shuffling machine; Joe Kaminkow, the man who injected pop-culture themes into slot machines; Diana Bennet, a pioneering woman in a male-dominated industry; and Melvin Wolzinger, a nonagenarian Nevada casino owner and restauranteur.
"The Class of 2017 was instrumental in shaping the casino-gaming industry," said Geoff Freeman, president and CEO of the AGA. "From revolutionizing the way games are seen and experienced, to reshaping employee operations and business development, these leaders' achievements extend throughout the nation, and even the world."
Fertile Breeding
John Breeding may not be a person beloved of your average card-counter but his singlehanded contribution to the casino industry is undeniable.
Back in the eighties, Breeding was working as a long-haul truck driver when an article about card-counters beating the casinos of Atlantic City caught his attention. Those long journeys gave him plenty of time to ruminate on the problem and led him to develop the automatic card-shuffler.
The business he nurtured from home, based around his new invention, became Shuffle Master (now SHFL), which soon branched out into creating iconic table games, like "Let it Ride." In 2013, it was bought by Scientific Games for around $1.3 billion.
Joe Kaminkow, meanwhile, is a slot machine design legend and trailblazer in the use of licensed themes from movies and TV shows in gaming machines, now an industry standard. Kamikow says he likes to turn his slots into "little movies."
He is also a social gaming pioneer and is currently Chief Game Designer and Senior Vice President of Casino Games for social games developer Zynga.
Philanthropist and Visionary
Diana Bennet began her career at the Flamingo where she quickly ascended the ranks, before moving to the Circus Circus management team. She was involved in the development of numerous landmark Las Vegas properties, including Luxor Las Vegas and Excalibur Hotel and Casino.
Later, she headed up gaming manufacturer Casino Data Systems (CDS) and then Paragon Gaming. As president of the Bennett Family Foundation, she is one of Nevada's most recognized philanthropists.
Mel Wolzinger is a trustee for the UNLV Research Foundation and a man who has been a fixture in Las Vegas since its infancy as a gambling hub. The 97-year-old former MGM exec first came to town in the forties and has been a constant innovator and investor in successful properties ever since.
He has left an indelible mark on the Vegas landscape, having had a hand in developing casinos from the Golden Nugget, to The Mirage, to Treasure Island and Bellagio.
All four inductees will be honored at an invite-only ceremony at Prestige in the Palazzo on October 4. G2E runs from October 3-5, 2017 at the Sands Expo, Las Vegas.
Similar Guides On This Topic