Skill Gaming Machines Targeting the Millennial Slowly Debut at US Casinos
Posted on: December 28, 2016, 02:00h.
Last updated on: December 20, 2016, 09:52h.
Skill gaming machines are being rolled out across American land-based casinos in an effort to attract the millennial demographic.
Growing tired of pure luck-based formats, casinos are being forced to modify their offerings as Baby Boomers and Generation X continues to age, and the millennial slowly takes residency in the key middle-aged demographic.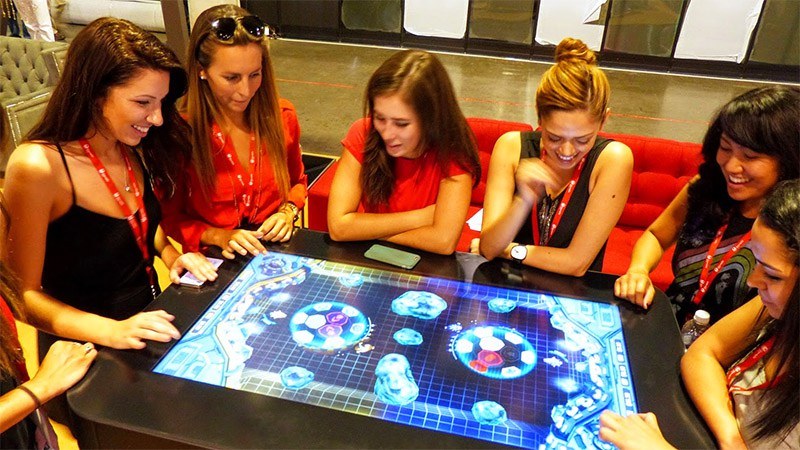 "The majority of visitors to Vegas are under the age of 50, while the majority of those who play slot machines are over 50," Gamblit Gaming CEO Eric Meyerhofer told The New York Times in July. Gamblit is a leading technology company in the emerging interactive gaming space.
"Casino operators are seeing 100 percent of their floor wired for a population group that is no longer the majority," Meyerhofer explained. "Millennials have grown up in an era of digital media and games. The passive experience of a slot machine does not resonate with them."
What does resonate with millennials are skill-based gaming machines.
2016 Sets Groundwork for 2017
In 2016, state gaming agencies such as the Nevada Gaming Commission and New Jersey Division of Gaming Enforcement (DGE) issued guidelines and regulatory framework for the new video gaming and slot machine hybrids.
Also known as video gaming machines (VGM), the machines differ from true chance-based amusements like slots in that they have varying payouts. A slot player has the exact same odds as the person next to them at hitting the jackpot, but one skill-based VGM player differs from the next.
Most gaming laws mandate that payout percentages be the same for all players in order to ensure fair play. But a skilled millennial playing a VGM machine based on "Grand Theft Auto" or "Guitar Hero" likely has better odds than your 75-year-old grandmother.
The updated DGE guidelines overhauled the law in New Jersey to declare "games which rely entirely on skill or do not utilize a RNG (random number generator) are not required to achieve a minimum theoretical hold percentage."
The DGE further explained, "Once a game containing a skill-based feature is initiated, no aspect or function of the gaming device may be altered during the play of the game based on the skill of the patron to make an event more or less likely to occur."
Homegrown Innovation
As visitors make their first trips to casinos in 2017, one skill gaming machine they might encounter is one that was developed right in the heart of Las Vegas.
UNLV undergraduates Troy Pettie and Evan Thomas unveiled their puzzle game slot hybrid in October, a skill-based format inspired by "Bejeweled" and "Candy Crush."
"We took what we loved about those gaming mechanics, what made those games popular, and then we took what we know about gambling games and traditional slot machines and we melded the two," Thomas told the Las Vegas Review-Journal.
The primary hurdle for casinos is to find games that are challenging and fun enough to keep the gambler playing, but also hard enough to prevent them from winning too often.
It's a tall task that gaming companies have been working on for years. But in Vegas, the house always wins, and that shouldn't be expected to change when it comes to skill gaming.