SJM Resorts Overhauling Flagship Grand Lisboa Casino Resort in Macau
Posted on: October 13, 2023, 10:10h.
Last updated on: October 13, 2023, 12:17h.
SJM Resorts will devote a considerable portion of its nongaming investment requirement, as dictated by its gaming concession, to update its flagship casino resort on the Macau peninsula.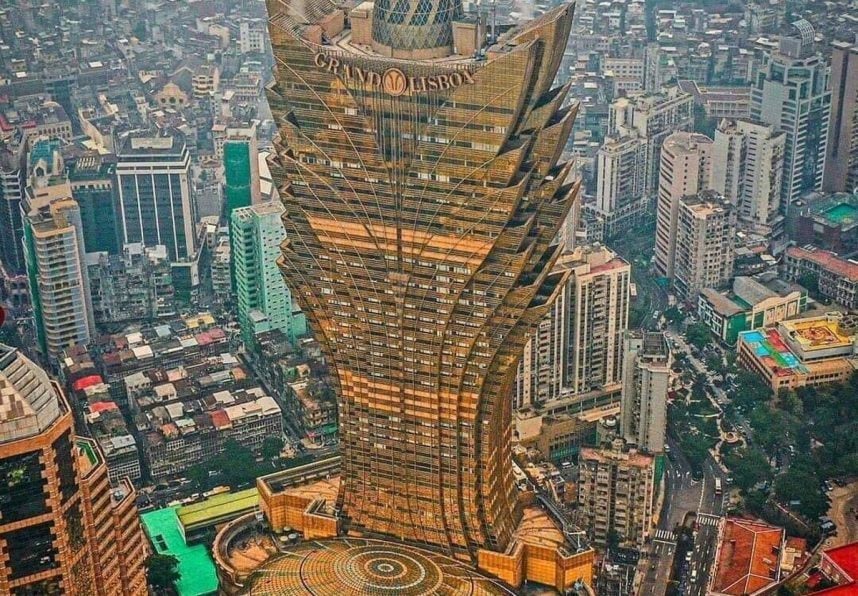 SJM, formerly SJM Holdings until its 2021 rebranding, is the oldest gaming operator in Macau. The company was formed and owned by the late Stanley Ho, the so-called "King of Gambling," who held a monopoly on casino gambling in the city for decades. His monopoly ended after the enclave was returned to Chinese control in 1999 and the new government welcomed additional gaming operators.
SJM and its five Macau competitors, Sands, Galaxy, Wynn, MGM, and Melco, received new 10-year gaming licenses late last year. In exchange for the gaming privileges, the Macau Special Administrative Region (SAR) government demanded the six operators collectively invest $13.5 billion into their resorts in nongaming projects.
Each operator's nongaming spend allocation was based on their 2022 market share. SJM had just a 12% market share last year, the smallest of the six operators. As a result, while Sands, the market leader with a 25% share, is on the hook for MOP27.8 billion (US$3.45 billion) in nongaming spending, SJM must invest only MOP12 billion (US$1.5 billion) outside of its casino floors.
SJM Market Share Tumbles
SJM's flagship property remains Grand Lisboa in downtown Macau. Opened in February 2007, the 47-floor hotel is a focal point of the Macau skyline.
Grand Lisboa is popular with locals and budget travelers. But as Macau's primary resort corridor moved south to Cotai, where Sands initiated a building boom that resulted in the region's own version of the Las Vegas Strip, revenues at Grand Lisboa have been on a decline since about 2015.
The bulk of the VIP and mass-premium travelers today stay on the Cotai Strip, where Sands, Melco, Galaxy, MGM, and Wynn have spent tens of billions of dollars opening lavish integrated resorts. The Strip devastated SJM, as the company didn't move south when its competitors did. That resulted in SJM experiencing a market share decline.
SJM finally decided it must open a resort in Cotai. The company spent $5 billion to build Grand Lisboa Palace. But the resort came at a most unfortunate time, as SJM planned to open the property in March 2020, just as the COVID-19 pandemic was spiraling around the globe.
The coronavirus resulted in SJM delaying Grand Lisboa Palace's opening until July 2021. But visitation at the time largely remained on hold, as China was continuing to adhere to President Xi Jinping's "zero-COVID" response strategy.
Grand Lisboa Palace hotel occupancy last year was a dismal 32%. Grand Lisboa reported a hotel occupancy rate of 46%.
Grand Lisboa Overhaul
Unlike its competitors, SJM Resorts is only invested in Macau. The company is seeking to improve its Cotai presence while continuing to cater to its current market in downtown Macau by improving the original Grand Lisboa.
Daisy Ho, one of her late father's 17 children, is the chair of SJM. Ho said this week that SJM Resorts will begin a major renovation of Grand Lisboa early next year, with the focus being updating the property's 430 hotel rooms and suites. Ho said the number of rooms won't change.
Along with a refreshing of the hotel occupancies, the SJM renovation includes bringing new restaurants to the resort.