Singapore Punishes Indonesian Tourist Who Cashed Found Casino Vouchers
Posted on: June 20, 2023, 12:18h.
Last updated on: June 19, 2023, 12:56h.
Singapore has sentenced a tourist visiting from Indonesia to four months in prison for cashing four casino vouchers that he reportedly found inside the Marina Bay Sands resort.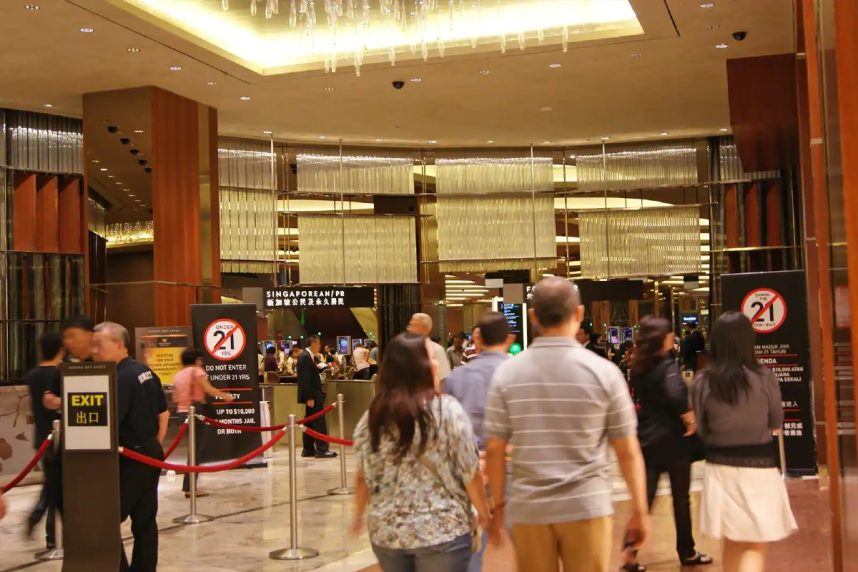 Officials with the Singapore Attorney General's Office brought charges earlier this year against 27-year-old Silitonga Andri Parulian, an Indonesian resident who was on holiday in the sovereign city-state island country. Silitonga on March 26 admitted to finding eight gaming vouchers worth S$24,000 (US$17,900) on the Marina Bay Sands casino floor.
Silitonga, who said he had just earlier arrived at Marina Bay Sands and was planning to gamble inside the resort's Ruby Room, instead decided to cash the vouchers and flee the country.
A subsequent investigation determined that a casino manager had accidentally dropped the gaming tickets, each worth S$3,000, just before Silitonga arrived. But Silitonga had long departed the integrated resort and began transferring the ill-gotten gains to his home country through wire transfers.
Fugitive Apprehended
Upon learning that casino cashiers wrongly redeemed the vouchers for Silitonga, the casino notified the Singaporean Central Police Force. The law enforcement agency soon located Silitonga at the Changi Airport as he was attempting to board a plane back to Indonesia.
By the time he was detained, law officials say Silitonga had successfully wired at least S$17,000 of the money to his girlfriend in Jakarta. He refused to tell police where the remaining money is, the South China Morning Post reported.
However, Silitonga did agree to plead guilty to a single charge of dishonestly misappropriating money. He didn't have legal representation in the matter but told District Judge Crystal Tan that he regretted his actions. He asked for a lighter sentence in exchange for his admission of guilt.
Tan sentenced Silitonga today to four months in prison. The sentence could have been much longer, as persons found guilty of misappropriating money not belonging to them face up to two years in prison.
Singapore law requires someone who comes across money not belonging to them to make a good-faith effort to find the currency's rightful owner or to notify law enforcement.
Marina Bay Sands is one of two casinos in Singapore, with the other being Resorts World Sentosa. Sands is owned and operated by Las Vegas Sands.
Singapore Sentences
Singapore's integrated resorts and the country's regulatory environment are often cited as the "gold standard" of the industry. But the nation goes to great lengths to assure that its two casinos don't impose societal harms on the populace.
In April, one of Singapore's own was sentenced to 25 months in prison after a former executive at the Casino Regulatory Authority (CRA) admitted to stealing agency assets and selling them at deeply discounted prices online. Zulkiflie Yacob, 45, conceded to stealing and then selling more than 620 printer cartridges purchased by the CRA.
Last month, three Chinese nationals were sentenced to prison terms ranging from seven to 10 months for their roles in a scheme that stole money from patrons at Marina Bay Sands. Prosecutors successfully argued that the three men placed glue on their hands in order to quickly snag chips from unsuspecting gamblers.