Silver Sevens Casino in Las Vegas Set for Major Renovation, Rebrand
Posted on: November 9, 2023, 11:14h.
Last updated on: November 9, 2023, 11:21h.
The Silver Sevens Hotel & Casino in Las Vegas east of the Strip along Flamingo Road is set for a major overhaul.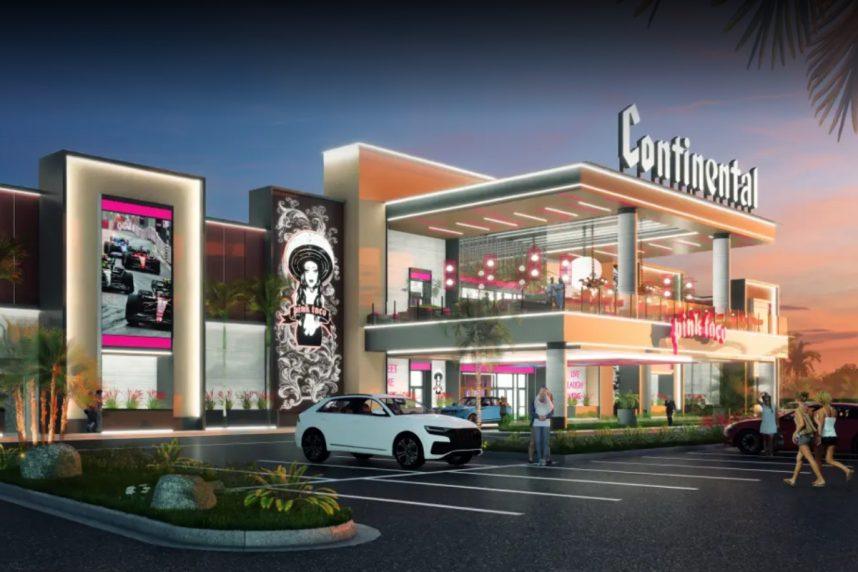 Las Vegas-based Affinity Interactive announced this morning its plans to embark on an extensive renovation and rebranding transformation of its Silver Sevens property that will result in the property reverting back to The Continental Casino & Hotel. The Continental, an Affinity release explained, will be a "nostalgic tribute to the golden era of Las Vegas, celebrating a rich legacy of excitement, approachability, and value, beloved by locals and visitors alike for gaming and hospitality."
Affinity Interactive was founded in the 1980s as Herbst Gaming, which was formed to handle the slot operations at the Herbst family's Terrible Herbst gas stations.
The privately owned entity, then a family-controlled venture, embarked into the casino business in 1996 with the opening of the Terrible's Town Casino in Pahrump. Terrible's casinos later opened in Henderson and Searchlight. Herbst Gaming acquired the bankrupt Continental in 2000 and rebranded the off-Strip casino hotel to the Terrible's Hotel and Casino before rebranding it again in 2013 to the Silver Sevens.
Herbst Gaming did its own rebranding by transforming the company to Affinity Gaming in 2011. The company again rebranded a decade later to Affinity Interactive after acquiring the Daily Racing Form, a leading horse racing publication.
Affinity Interactive is today controlled by New York-based private equity firm Z Capital Partners.
Gaming, Dining Focus
Affinity Interactive revealed through a release that its overhaul of the Silver Sevens will include "substantial investments in gaming offerings and introducing a range of unique dining options."
After a six-year absence from Las Vegas, Affinity says the Pink Taco restaurant chain will return to Southern Nevada. Pink Taco was founded in Los Angeles by the late Harry Morton, whose father Peter Morton co-founded the Hard Rock Café chain. Harry Morton died in 2019 after suffering sudden cardiac arrest due to undiagnosed coronary artery disease. Pink Taco has locations in Los Angeles, Boston, Miami, DC, and New York City.
Our vision is to elevate the casino and hotel experience at Silver Sevens while remaining true to its history," said Andrei Scrivens, chief executive officer of Affinity Interactive. "The Continental brand reaffirms our dedication to delivering a unique, exceptional, and value-driven experience to our community, while also contributing to Las Vegas' growing reputation as a global sports and entertainment destination."
The Silver Sevens is best known for its cheap eats and drinks. The small casino houses about 400 slot machines and a dozen table games. The property is a mile east of the Strip.
2025 Target Opening
Affinity Interactive plans to have its unspecified multimillion-dollar renovation of the Silver Sevens completed sometime in 2025.
Along with the Pink Taco, a highlight of the forthcoming resort will be a rooftop bar and lounge with views of the Las Vegas Strip skyline. The company plans to keep the resort and hotel open during most of the transformation.
Most Read