Showboat Atlantic City Subdivision Approved, But Casino Odds Remain Long
Posted on: November 21, 2019, 02:00h.
Last updated on: November 20, 2019, 03:43h.
Showboat Atlantic City has been granted approval by the New Jersey Casino Reinvestment Development Authority (CRDA) to divide its Boardwalk property into new lots of record.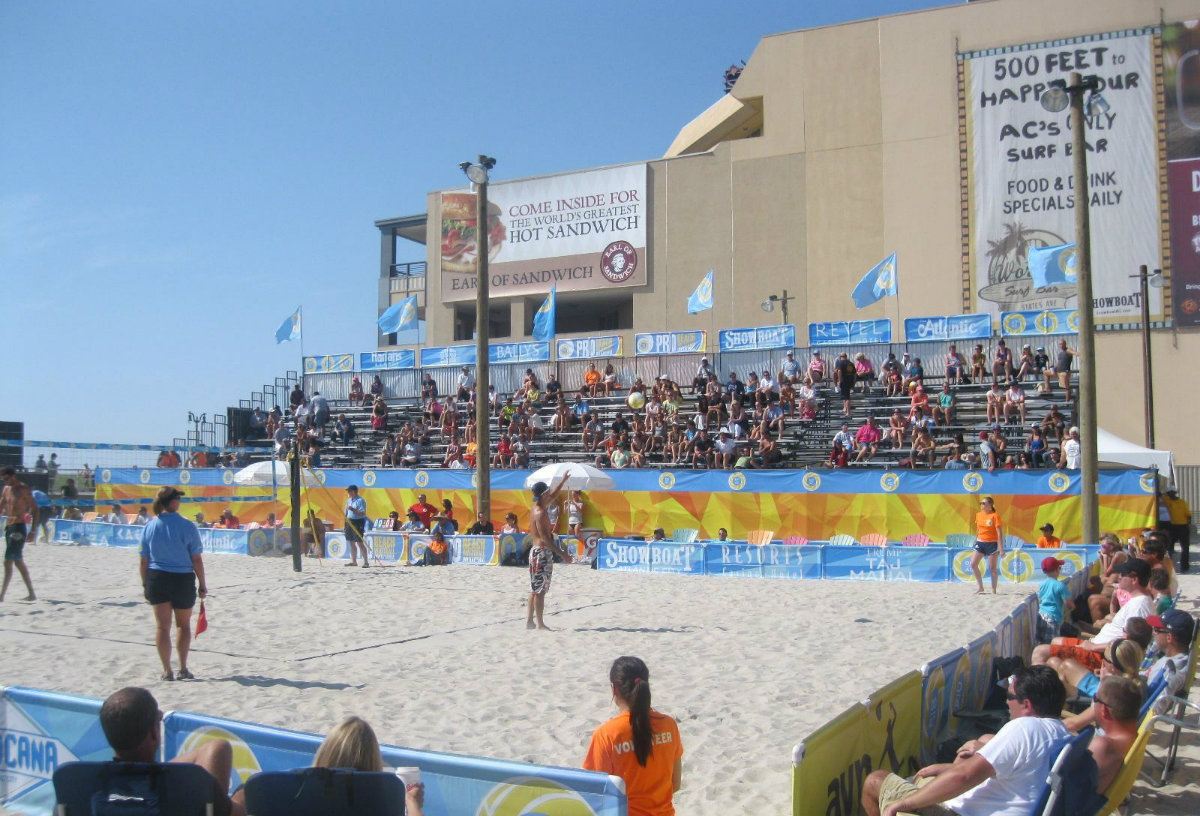 Last month, Showboat owner Bart Blatstein filed a subdivision request with the CRDA for approval. The petition explained, "The subdivision is sought in order to accomplish future conveying and financing of improvements."
The CRDA, which is in charge of considering and approving zoning and land-use matters in the Tourism District, had no hesitations in signing off on the new parcels.
There are numerous reasons for rezoning a property. Desautel Law, a legal firm that specializes in municipal and regulatory zoning, explains that a property owner seeking rezoning is "often times trying to change the intention of what that land was originally used for."
"There can be a range of reasons behind the want or need to redefine the property, but in most recorded cases, owners decide to rezone property for residential purposes (usually changing a commercial property from one zone to another for future business use)," the law firm said.
Showboat Casino?
The last slot machine or table game bet placed inside the Showboat came on August 31, 2014. That was the date parent company Caesars Entertainment shuttered the resort in an effort to reduce competition with its other Atlantic City casinos.
The Showboat was sold to Stockton University (then "college") in late 2014 for $18 million. The school planned to turn the building into student housing. But billionaire Carl Icahn, who at the time owned the neighboring Taj Mahal, successfully used a legal covenant dating back to 1988 that says the property can only be used as a "first-class casino resort."
Stockton sold the Showboat to Blatstein in January 2016 for $23 million. The property reopened as a non-gaming hotel that summer.
A Philadelphia-based real estate developer, Blatstein owns both residential and commercial properties, but no casinos. He's stated in recent months that he's mulling an effort to bring gambling back to the resort that first opened in 1987.
In March, Blatstein gained a "certificate of compliance" from the New Jersey Casino Control Commission (CCC). That is essentially the first step in obtaining a gaming license in Atlantic City.
Dirty Deeds
The 1988 covenant was reached jointly by Showboat, Taj, and Resorts. The arrangement was terminated in 2016 after Icahn agreed to allow Blatstein to operate the property as a hotel.
However, there's a deed restriction on the Showboat that is much more critical. When Caesars sold the resort, it placed a restriction preventing it from reopening as a casino. Deed restrictions travel with the land, and are difficult to have removed.
The Bloom Sluggett law firm in Michigan explains, "Once a deed restriction is properly recorded, it remains in the 'chain of title' for the property involved forever (or until the time limit specified in the deed restriction), regardless of whether or not later deeds to the property mention or reference the deed restriction."
"In some cases, deed restrictions can lie dormant and unknown for years regarding one or more properties, but could potentially still be enforceable," the legal experts added.
The primary area in question is what is to become of Showboat's fifth parcel. The 3.1-acre outdoor plot is currently filled with beach volleyball courts. Blatstein has floated the idea of building a standalone casino there to potentially avoid the casino deed restriction.
Similar Guides On This Topic