Sheldon Adelson's Las Vegas Review-Journal Backs Donald Trump
Posted on: October 26, 2016, 03:09h.
Last updated on: October 26, 2016, 03:17h.
The Las Vegas Review-Journal (LVR-J) has officially endorsed Donald Trump for president, though the state's largest daily newspaper has been unofficially supporting the billionaire for months. Of course, it was pretty much of a shoo-in that it would, given that one of Trump's biggest financial backers, in Sheldon Adelson, owns the RJ.
Nevada's second-largest daily by circulation, the Las Vegas Sun, is backing Democratic opponent Hillary Clinton.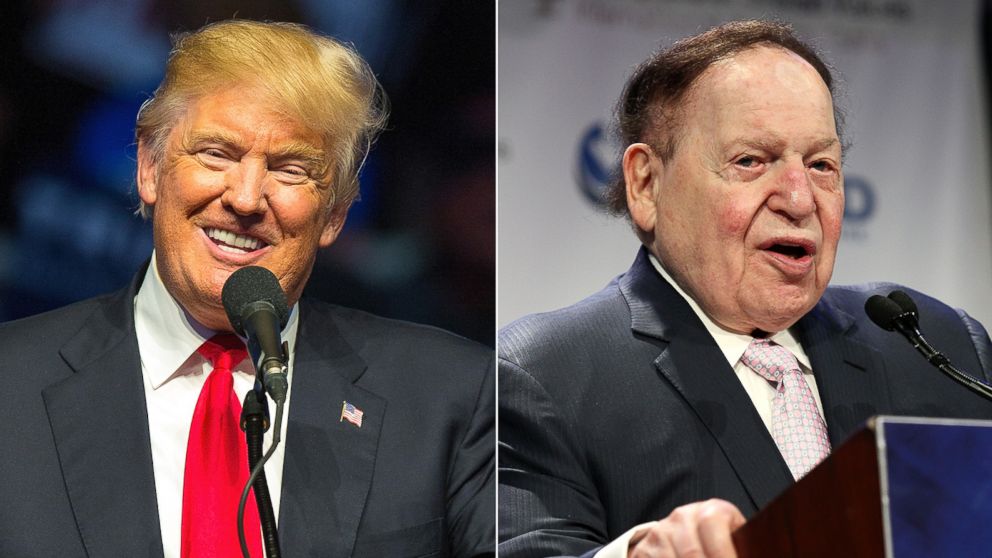 The top two media outlets in the Silver State supporting opposing candidates only highlights Nevada's battleground status, and the divisive nature of the 2016 presidential election.
The odds of Trump winning on November 8 seem to diminish by the day. His road to the White House has become increasingly cluttered with obstacles, since a long-archived and previously unaired video clip of an "Access Hollywood" bus conversation with TV host Billy Bush swerved his campaign precariously off the highway that could lead to 1600 Pennsylvania Avenue.
The Review-Journal's Trump testimonial comes as little surprise. Billionaire Las Vegas Sands owner Sheldon Adelson acquired the paper in late 2015. Adelson has spent millions trying to put the former casino businessman in the Oval Office, and is actively working to make sure the US Senate and House remains controlled by conservatives.
"Mr. Trump represents neither the danger his critics claim nor the magic elixir many of his supporters crave," the RJ's editorial page opined. "But he promises to be a source of disruption and discomfort to the privileged, back-scratching political elites for whom the nation's strength and solvency have become subservient to power's pursuit and preservation. Donald Trump for president."
Newspaper endorsements have little impact on voters in today's heavily saturated media environment. Overseas bookmakers and US prediction betting markets feel the election is a foregone conclusion, and that the Clintons are going to once again become White House tenants come January 2017.
Battling It Out on the Battleground
To reach the required 270 electoral votes, Trump will need to win several key battleground states. While the controversial GOP nominee holds a lead in Ohio and Iowa, Real Clear Politics has Clinton ahead in Minnesota, Colorado, Virginia, Georgia, New Hampshire, Maine, Arizona, and Nevada.
The newspaper's backing is Trump's first major print media endorsement. Five other smaller regional papers have also backed the Republican.
Clinton, meanwhile, has more than 200 such endorsements, according to Politico. Her laundry list of support includes The New York Times, Los Angeles Times, Chicago-Sun Times, New York Daily News, and The Washington Post.
"In Donald Trump, Republican voters have selected a man who by all measures is dangerously unqualified," the Sun said in its Clinton editorial. "Hillary Clinton, the Democratic nominee, absolutely deserves election to the presidency, not because she's the only practical alternative, but because in her we have a tried-and-tested leader and public servant."
Pence Pitches Nevadans
Trump's VP running mate, Indiana Governor Mike Pence, was in Reno today stumping for the GOP presidential ticket. The duo will need every vote they can get in Nevada.
Upwards of 60 percent of Nevadans participate in early voting. And through the first two days of that process, Democrats are outpacing Republicans at the polls.
Of the 92,339 early votes thus far, 47,402 were registered Democrats, compared to just 28,178 Republicans.
Similar Guides On This Topic