Sheldon Adelson Upbeat on Macau as Mass Market Gamblers Return
Posted on: July 26, 2016, 01:29h.
Last updated on: July 26, 2016, 01:29h.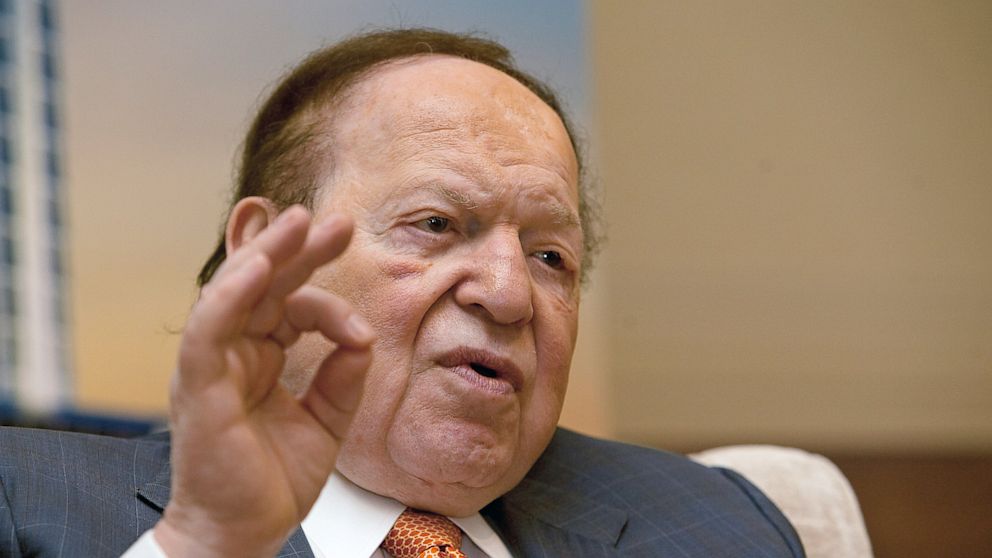 LVS boss Sheldon Adelson is bullish about an upturn in Macau's fortunes. Speaking during the Sands China earnings call this week, the billionaire casino mogul said that after two straight years of monthly decline for the gaming hub, stabilization had arrived, evidenced by the fact that mass market gaming at Sands China properties rose for the first time in two years in June.
"I mentioned in January of last year that I believe we were seeing the first signs of stabilization in the Macau mass market," sad Adelson. "Our mass revenue growth in June, despite the arrival of new competition on Cotai, represents an important data point supporting the ongoing stabilization of the Macau mass market."
LVS remains optimistic despite the fact that Sand's China's total revenues for the second quarter of 2016 declined 16.4 percent year-on-year to $1.48 billion. Meanwhile, Morgan Stanley has announced that Q2 2016 was Macau's "worst quarter in the last five years," across the sector.
Shares Rally
The VIP players that once accounted for a quarter of Macau's revenues remain conspicuous by their absence, spooked by Beijing's crackdown on conspicuous consumption and corrupt local government officials. But last month the mass market gamblers came back. And, LVS Chairman Rob Goldstein insisted there's a palpable change in the air.
"Something good happened in June," he said. "The gaming floors are busy, especially on weekends. Macau is morphing into the world's greatest mass market. Hopefully we'll see it for the rest of the summer."
LVS shares rallied in the wake of the conference call, climbing as much as 4.1 percent in subsequent trading. Analyst Sanford C. Bernstein & Co said today that Sands China's product offering is "one of the best positioned to capitalize on Macau's paradigm shift" towards mass market gamblers.
Parisian on Track for September
Meanwhile, Adelson announced that LVS's new property on the Cotai Strip, the Parisian Macau, is "on track," and scheduled to open September 13th, less than a month after the new Wynn Macau is expected to open its doors.
"The positioning of The Parisian Macau caters well to both the current Macao market conditions and the long term growth trends in Chinese outbound tourism," said Adelson.
"The Parisian will be a themed premium destination where the aspirational appeal of its public spaces, attractions and amenities, combined with affordable hotel accommodation, will provide a complimentary offering to the all-suite hotel at The Venetian Macao."
"I'm extremely confident that with the opening of The Parisian, we will see growth in Macau," he added.