Sheldon Adelson in 'Dire' Health, Says Lawyer, LVS Confirms Lymphoma Treatment
Posted on: March 1, 2019, 05:31h.
Last updated on: March 1, 2019, 05:31h.
Las Vegas Sands Corp chairman Sheldon Adelson is seriously ill and undergoing treatment for non-Hodgkin lymphoma, the company confirmed Thursday. The news was revealed by an LVS attorney, James Jimmerson on Monday when he told a Nevada courtroom that the 85-year-old casino mogul was too ill to attend a deposition.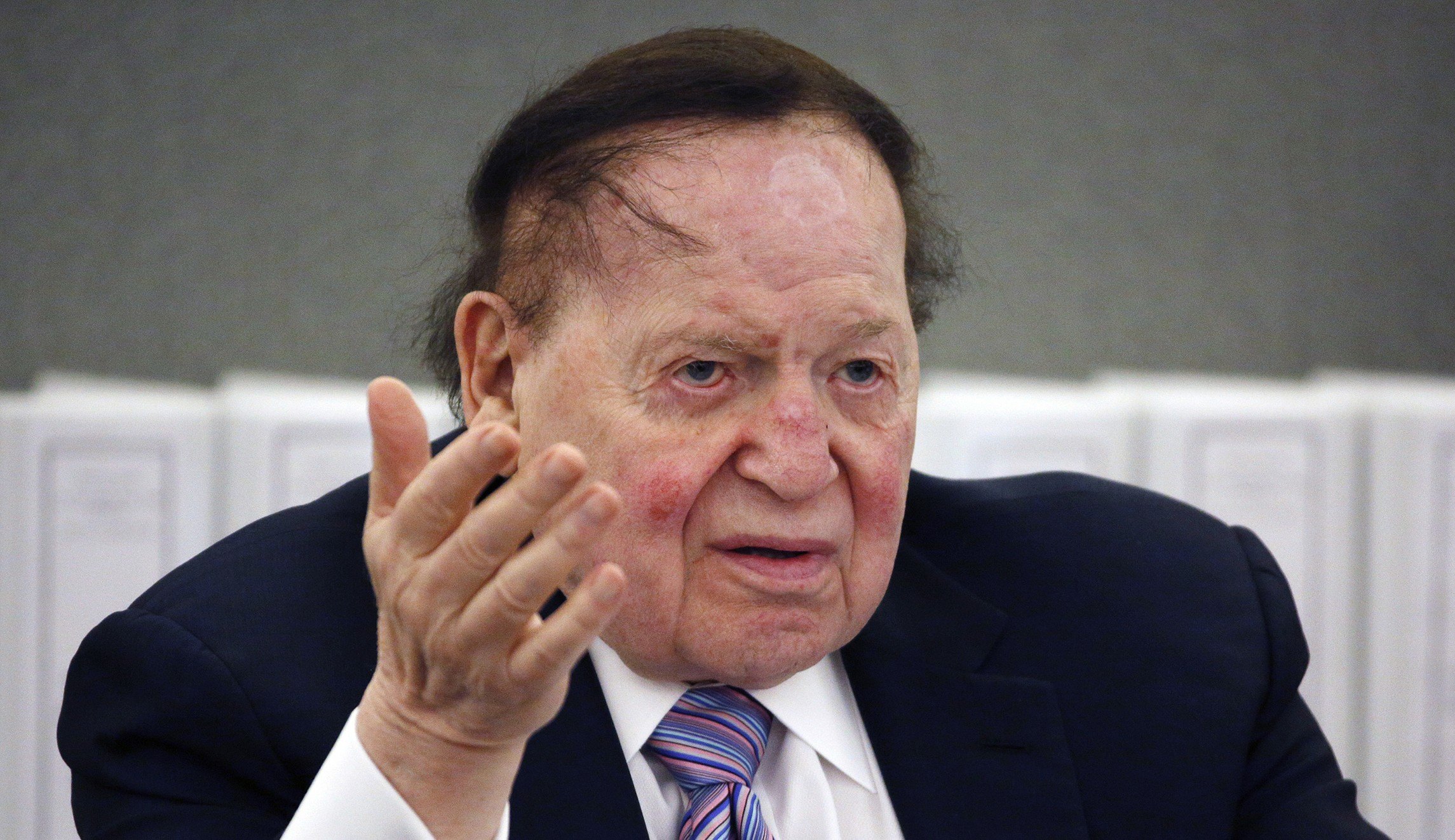 As first reported Thursday by The Nevada Independent, Jimmerson said he had only recently learned of "of the dire nature of Mr. Adelson's condition" adding that the LVS chairman had not been physically present at work since around Christmas Day.
In an official statement released late Thursday, LVS said Adelson was suffering from the side-effects of the treatment.
"These side effects have restricted his availability to travel or keep regular office hours," said LVS spokesman Ron Reese. "They have not, however, prevented him from fulfilling his duties as chairman and CEO."
What is Non-Hodgkin Lymphoma?
Non-Hodgkin lymphoma is a type of blood cancer that attacks the lymphatic system, a network of vessels and glands spread throughout the body.
Treatment varies depending on the type, grade, and extent of the disease, but will usually include chemotherapy or radiotherapy. Generally, most cases of non-Hodgkin lymphoma are considered very treatable, according to the National Health Service website.
Adelson was unusually absent from the company's January earning call because he was "a little under the weather," according to LVS president Rob Goldstein.
Adelson is the majority shareholder in LVS and the wealthiest casino owner in the world, with a fortune estimated last year by Forbes to be $38.5 billion.
18-Year Court Battle
Adelson had been due in court to testify in a longstanding case bought by Richard Suen, a Hong Kong businessman and former friend of Adelson's younger brother, Lenny Adelson. Suen claims he facilitated meetings between LVS and influential Chinese government officials in 2001 in order to secure the company's licensing in Macau.
The businessman claims he was offered $5 million, plus two percent of the Sands Macau gaming revenue, should his efforts lead to licensing. In 2013, a Nevada jury awarded Suen $70 million in damages, but in March 2016 the Nevada Supreme Court reversed the jury's decision on damages while affirming the judgment in favor of Suen.
Adelson continues to claim that Suen did nothing and deserves nothing.
Suen's lawyers have argued that Adelson should be required to testify in the case, despite his ill health.