Seminoles Threaten Disenrollment Over 'False' Vaccine Lottery Claims
Posted on: January 2, 2023, 10:20h.
Last updated on: January 2, 2023, 02:29h.
Two members of the Seminole Tribe of Florida claim they have been threatened with disenrollment for criticizing the tribe's vaccine lottery and making an incendiary allegation about the chairman's son, The Florida Bulldog reports.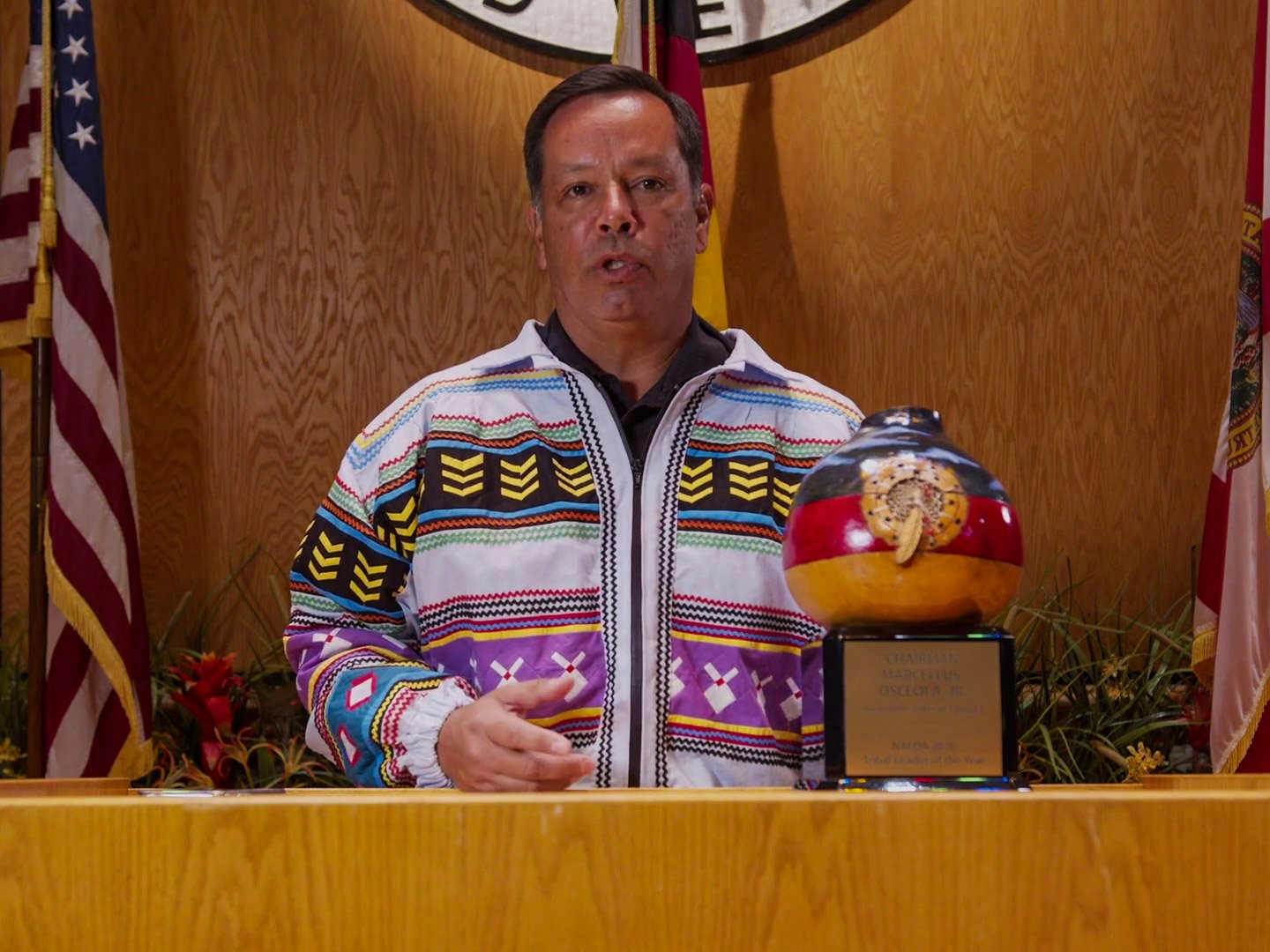 Cousins Laura and Leslie Billie aired their concerns about the "high stakes" lottery last month to the Bulldog, a watchdog news site.
Dubbed "the Shot of a Lifetime," the draw aimed to incentivize tribal members to get vaccinated against COVID-19. But the Billies claimed the $3 million in federal funds used for lottery prizes by the organizers was "misused" and the identities of the winners shrouded in secrecy.
Controversial Petition
Laura Billie also authored a recall petition against Tribal Council Chairman Marcellus Osceola, signed by 285 tribal members. In it, she claimed that that many eligible, vaccinated members were not entered into the draw and received nothing from the fund.
Moreover, Billie claimed in the petition – falsely, according to the tribal council – that "tribal members also have knowledge that the chairman's illegitimate son, who is a minor, was the [raffle's] million-dollar winner."
In a tribal council meeting last month, Osceola denied any impropriety. He said the decision to hold the lottery had been taken by the entire tribal council, not just himself.
"People get sued for a lot less," he said of the allegation about his son.
The tribe later confirmed in a statement that winners were chosen at random by a computer from a list of all vaccinated members. Their names were not publicized because of privacy requirements for health records, it added.
Monthly Checks
The Billies' outspokenness could ultimately prove very costly. On December 13, the council passed a resolution to ban the pair from entering any tribal government buildings or schools for 60 days.
Should the council go one step further and strip the Billies of tribal membership, they would lose their share of casino profits, as well as other benefits. As owners of the Hard Rock Casino brand, the tribe is wealthy. It cuts $10,500 dividend checks to each member every month.
We have recently become aware that you have been in contact with an off-reservation media outlet wherein false and unsubstantiated allegations against the Seminole Tribe and its officials were published," the tribal council wrote to Laura Billie in a December 6 letter seen by the Bulldog.
"The ramifications are serious and can possibly jeopardize the welfare of the Seminole Tribe and its Members," it adds. "We will not stand idly by and let such actions continue. You are to cease and desist in contacting off-reservation media outlets for the purpose of making any unsubstantiated and false allegations. Be governed accordingly."
Latest Casino Stocks:
Retrieving stocks data...
Retrieving stocks data...
Retrieving stocks data...
Retrieving stocks data...
Retrieving stocks data...