Second Philadelphia Casino Applicants Battle It Out in Pennsylvania
Posted on: March 3, 2014, 05:30h.
Last updated on: October 31, 2014, 07:36h.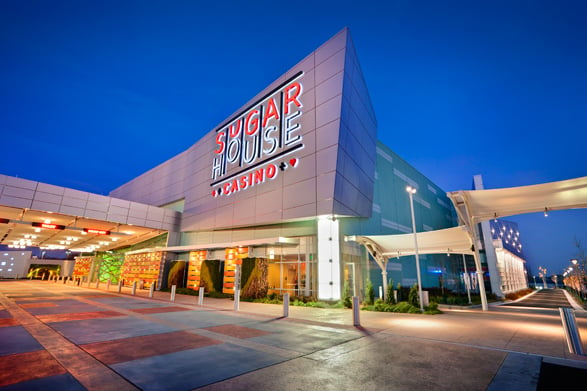 Five casinos are arguing that they're the right fit for Philadelphia. One casino is saying that the city doesn't need another gambling hall at all. And still others say they wish there wasn't any casino gambling in the city to begin with.
State Your Case
Those were the arguments heard at a Pennsylvania Gaming Control Board meeting in Harrisburg last week, as five applicants were allowed 15 minutes each to make their pitch to open a second casino in Philadelphia. They were joined by the SugarHouse Casino, which opposes a second casino joining their operation that has already been active in the city, as well as a neighborhood group that doesn't want a new casino in their backyard.
The five casinos that have been proposed would vary in location and size. Market8 would be a compact project taking up just two acres in Center City. A second option for Center City would be the Provence on North Broad Street. There are also three South Philadelphia proposals: a large, sprawling complex known as Casino Revolution is one, while Hollywood Casino Philadelphia and Live! Hotel & Casino are also proposing projects in the same area.
At the moment, the Legislative Budget and Finance Committee is studying "the current condition and future viability of gaming" in Pennsylvania. In theory, that study could recommend eliminating the current mandate in state gaming law that says there "shall be" two casinos in Philadelphia.
However, lawyers for SugarHouse said that the state should still wait to be sure before thinking of granting a second license.
"What I ask you to do is, stay your hand," said SugarHouse attorney John Donnelly. "I ask you to wait, at the bare bones, until the legislature completes its study."
Financing A Major Issue
Of the five applicants, three made closing arguments at the meeting (Live! Philadelphia and Greenwood Gaming declined to do so). Those arguments largely came as a rebuttal to SugarHouse's claims that added competition would harm their business and that there weren't enough gamblers to support a second casino. But some casinos also had time to tout what made their particular proposals special.
"The fact that we have the certainty of our financing, the fact that we are the most experienced developer and operator of casinos, the fact that we know this market, the fact that we have a national database that will immediately populate our gaming base here," said Karen Bailey of Pennsylvania Gaming Ventures, rattling off the reasons why she felt their Hollywood Casino was the best deal for the state.
Issues of financing are critical to state officials. In 2010, Pennsylvania took a license for a second casino in the city away from Foxwoods because they failed to secure the money to build their facility. Now, casinos have been emphasizing the security of their own financing to the point where most industry experts don't think it'll be an issue no matter who is ultimately selected.
That assumes that someone will be selected when the board makes its decision. It is possible for the seven-member board to select none of the casino deals, as a project must be approved by all four legislative appointees and at least one of the governor's appointees in order to receive the license.