Scientific Games and IGT Announce 'Cross-Licensing' Pact, Patent-Sharing
Posted on: September 7, 2017, 02:00h.
Last updated on: September 7, 2017, 01:31h.
Scientific Games and International Game Technology (IGT) have reached an agreement to share licenses and patents across their two companies.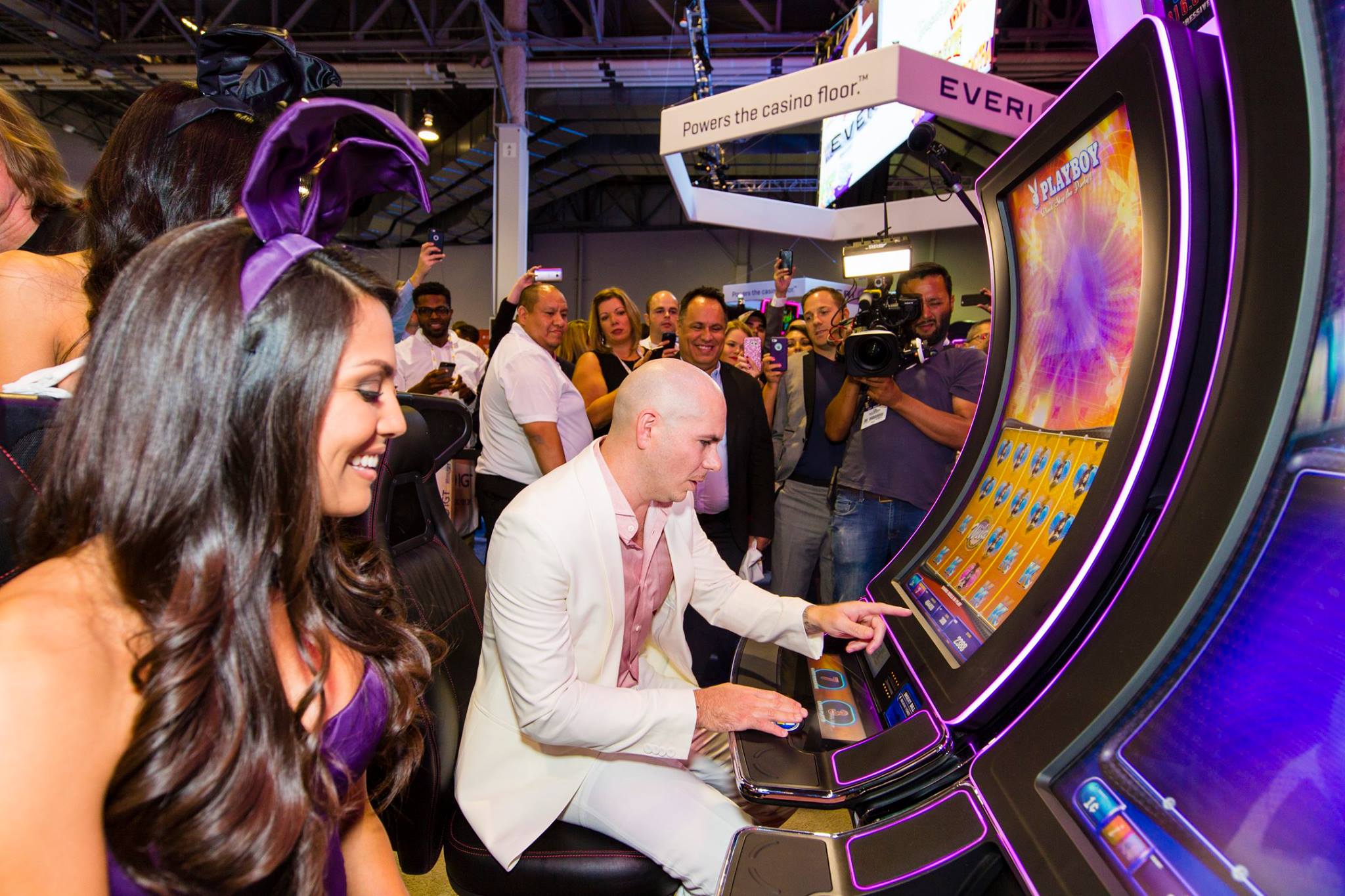 The casino technology and lottery services providers said in a statement that they've signed off on a "patent cross-licensing" contract that allows them to use "patented game features from each other's portfolios, as well as those of other members of the IGT slot game features pool." Financial terms of the deal were not disclosed.
Scientific Games and IGT are two heavyweights in the slot manufacturing business. The gaming developers are business-to-business behemoths in the industry, and hold more slot patents in North America than any other entity.
In addition to slots, the companies are also active in emerging technologies including skill-based and video gaming formats, interactive gaming, and electronic table games.
They also provide lottery services for state and national governments. One of Scientific's most talked about recent lottery games is an advertised $1 billion scratch off (the odds of winning the jackpot are slim to incredibly slim: see here).
The vast services offered, paired with their strong market dominance, makes the pact a landmark development in the gaming industry. Their combined net revenues in the second quarter tallied almost $2 billion.
Mergers and Acquisitions
Scientific Games and IGT agreeing to share some of their most valuable assets across rival lines would have come as a great surprise years ago. But in today's highly competitive and saturated industry, it's of little shock.
Mergers and acquisitions have been the name of the casino game in recent years. Scientific acquired Bally Technologies in the fall of 2014 for $3.3 billion. Just months later, GTECH and IGT completed their $6.4 billion merger.
And it's not just B2B companies that have realigned, but also those directly dealing with gamblers. All within the last couple of years, Paddy Power united with Betfair, Ladbrokes merged with Gala Coral, and GVC Holdings bought bwin.party.
Daily fantasy sports giants DraftKings and FanDuel also tried to become one, but were blocked on monopoly concerns by the US Federal Trade Commission.
Cross-Licensing Impact
The ratified pact between Scientific and IGT means the two companies can use licenses for branded entertainment on their respective machines.
Scientific Games can borrow IGT's licenses for shows like House of Cards, Wheel of Fortune, Jeopardy, and Sex and the City. IGT can grab films like Willy Wonka and Anchorman, and use likenesses of Michael Jackson and Cher on its slot machines.
But perhaps more importantly, the two companies can borrow patented technologies and gaming systems from one another. Both are racing to develop the next ideas that appeal to millennials, and pooling their resources could expedite reaching that end goal.
Scientific Games is one of the hottest stocks on Wall Street, outpacing all stocks this year in the broad S&P 1500 index with a market cap of at least $2 billion.
On this date in 2016, the NASDAQ traded company closed at $8.79. Today, Scientific is trading for over $35 a share, a 300 percent gain.