Las Vegas Sands Credit Outlook Lifted to Stable by Moody's
Posted on: April 4, 2023, 10:39h.
Last updated on: April 5, 2023, 12:11h.
In what could be an indication a return to investment-grade territory is looming, the credit rating outlook of Las Vegas Sands (NYSE: LVS) was recently lifted to "stable" from "negative" by Moody's Investors Service.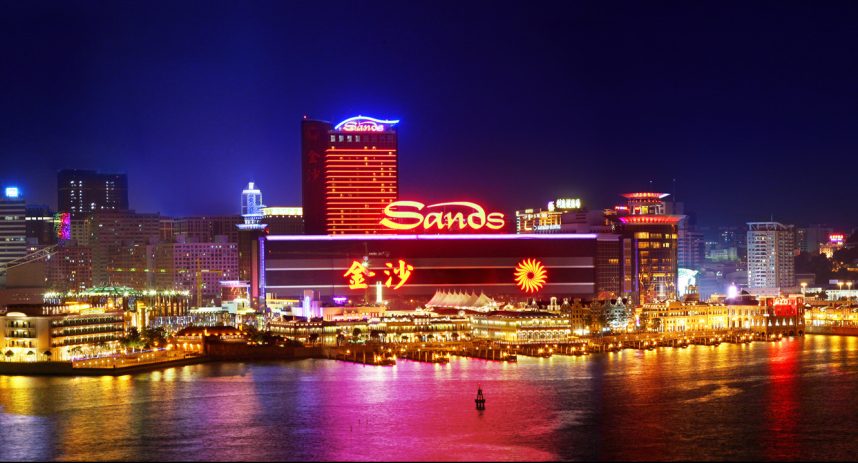 The research firm maintained a "Baa3" rating on the company and a "Baa2" grade on the Sands China unit. Not surprisingly, the Macau rebound was cited as a reason for the ratings outlook upgrade. Sands China operates five integrated resorts in the special administrative region (SAR).
Las Vegas Sands Corp.'s credit profile is supported by the high quality, popularity, and favorable reputation of its casino properties, along with the company's very strong credit metrics leading up to the coronavirus pandemic and positive long-term gaming demand trends in each of its geographic markets," noted Moody's.
First-quarter data indicate Sands was one of the Macau concessionaires to add market share, accomplishing the feat across the mass, premium mass, and VIP segments.
Sands Cash Position Supportive
Sands' solid balance sheet provided one reason for the outlook upgrade. The casino giant has $6.3 billion in cash on hand and access to a $2.5 billion revolving credit facility.
The Venetian Macau operator suspended its dividend in 2020 to conserve cash during the height of the coronavirus pandemic. Much to the chagrin of income investors, who became accustomed to LVS steadily raising its payout and sporting one of the highest yields in the industry, the dividend has yet to be restored, and might not occur this year.
The upside of the dividend's demise is that Sands has saved a major chunk of cash over the past three years by eliminating that expense, while firming its balance sheet.
"The business is generating positive adjusted property EBITDA. The company's cash resources, assets value, and the suspension of its dividend as its business has been impacted, supports the company's liquidity and demonstrates a willingness to preserve capital during weaker operational periods," added Moody's.
Not Yet for Sands Credit Upgrade
There's no denying business is recovering in Macau, and Sands' balance sheet is healthy. But as encouraging as those factors are, a credit upgrade doesn't appear imminent.
A ratings upgrade is unlikely given the ramping operations of the company. However, ratings improvement would require that LVS achieve and maintain gross debt/EBITDA on a Moody's adjusted basis at 2.0x or lower, generate consistent positive revenue growth with a stable to higher EBITDA margin, and maintain solid reinvestment," observed Moody's.
The ratings agency added that LVS could see its credit rating downgraded if the operator's liquidity is pinched or the gaming company's earnings recovery takes longer than expected. A surprising reversal of recent fortune in Macau or a broader reduction in consumer cyclical are other factors that could trigger a downgrade.