Saipan Casino Reporting Major VIP Revenues, But Where Is All the Money Coming From?
Posted on: November 15, 2016, 06:47h.
Last updated on: November 15, 2016, 07:05h.
The mystery of how a small, unassuming casino on Saipan, a tiny speck of an island in the middle of nowhere, could be outperforming the biggest resorts of Macau and Las Vegas, has been bugging everyone from Bloomberg to the US Treasury this week.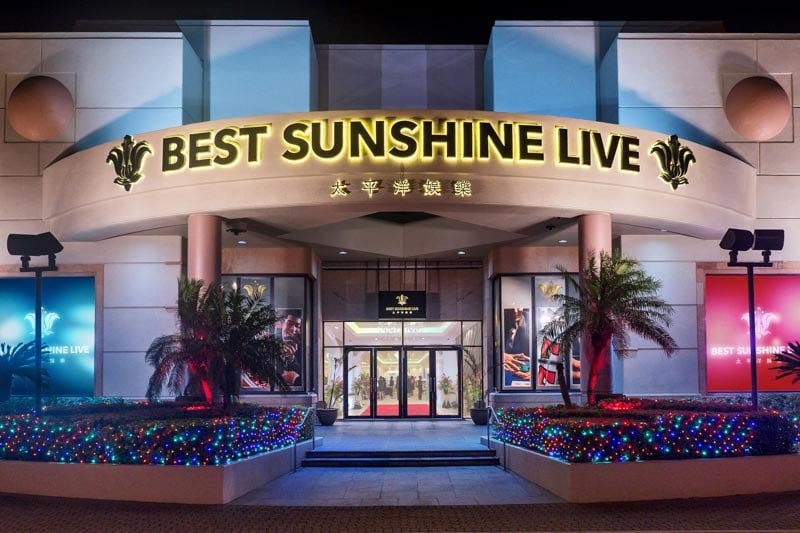 The oddly named Best Sunshine Live casino opened its doors only last year on Saipan, a US Commonwealth island in the West Pacific, around 1,600 miles east of the Philippines. Saipan is one of the United States' remotest territories, with around 40,000 tourists per year visiting its shores, a figure dwarfed by Macau's annual tourist influx of 2.4 million.
And yet, as Bloomberg noted this week, the daily reported revenue for each of its VIP tables is almost eight times the average of Macau's largest casinos.
"Its 16 VIP tables alone generate revenue that's more than half of the receipts from 178 high-stakes tables at Wynn Resorts Ltd.'s flagship casino in the Chinese territory, a 20-story palace with three Michelin-starred restaurants," marveled Bloomberg.
Macau is experiencing a slump, of course, particularly in its VIP sector, thanks to a major corruption crackdown from Beijing, as the Chinese government seeks to prevent the flight of "dirty" capital through the gambling hub and its VIP junkets. But China's corrupt high-stakes gamblers can't all be heading to the middle of the Pacific Ocean instead with their money, can they?
$3.9 Billion in Bets in September
Well, it's possible, although Bloomberg's Daniela Wei failed to spot any when she visited on a Saturday night, instead noting just "construction workers betting $5 or $10 at a time on roulette and baccarat in a fog of nicotine."
The casino claims its impressive revenue stream is sustained by no more than 100 or so high rollers. But considering it reported $3.9 billion in bets at the casino in September alone, this would require each high-roller to wager an average of $39 million for the month.
These figures have certainly raised some eyebrows down at the Treasury's Financial Crimes Enforcement Network (FinCEN), which is believed to be investigating. And well it might. Last year, FinCEN fined the Tinian Dynasty Hotel & Casino on the island of Tinian, Saipan's closest neighbor, a record $75 million, for repeated violations of anti-money laundering protocols.
Trump's Ex-Right Hand Man is CEO
But while the Tinian got into hot water for failing to report financial transactions, Best Sunshine is reporting, which is how we know about its extraordinary cash flow in the first place.
"We are very transparent. We don't want to do anything to break the law," the casino's CEO, Mark Brown, told Bloomberg. Brown, incidentally, also managed Donald Trump's Atlantic City casino empire, a fact that has also been grabbing headlines.
And the casino's parent company, Imperial Pacific, is clearly very serious about its credibility within the US political establishment, having hired, in various advisory roles, former CIA director James Woolsey, former senior U.S. military judge Eugene Sullivan, former FBI director Louis Freeh, ex-governor of Pennsylvania and former Philadelphia mayor Ed Rendell, and former New York Governor David Paterson.
Most Read