Russia's First Sochi Casino Opens Thursday With High Hopes
Posted on: January 5, 2017, 03:00h.
Last updated on: January 5, 2017, 04:31h.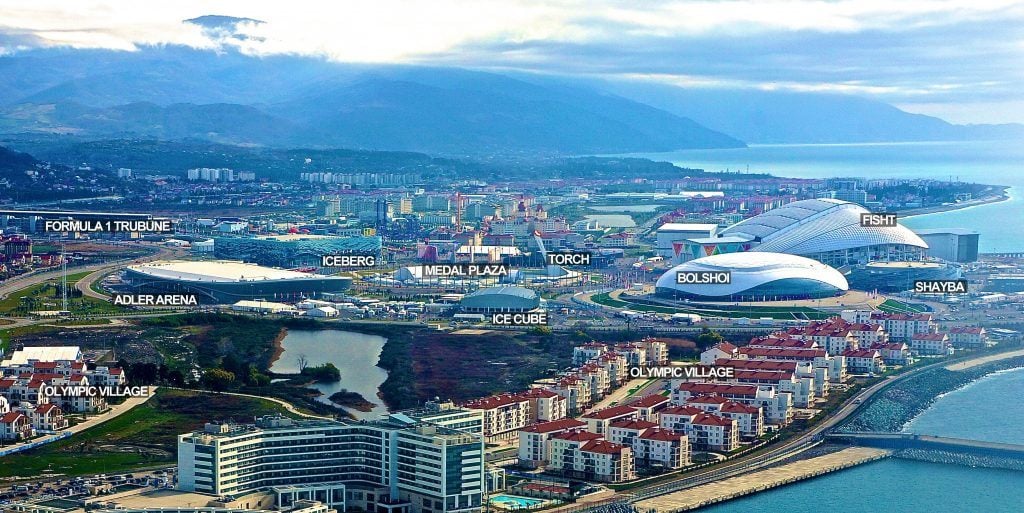 The Sochi Casino and Resort, the first casino in Russia's newest dedicated gambling zone, is due to open its doors officially today. Situated in the mountain resort of Gorky Gorod, Sochi, the casino is described by its operator Domain LLC as an "entertainment complex of a global scale" and a "unique concept for Russia in the spirit of the best casinos of Las Vegas."
The five-star complex boasts restaurants, cabaret theatre, convention space, shops and other amenities, and represents the newest phase in Russia's zonal casino experiment.
Russia cracked down on gambling in 2009, closing down casinos, card clubs and electronic gaming halls in its major cities. All gambling was exiled to four specific economic zones: Azov City in the Krasnodar region; Primorye near the Pacific port of Vladivostok; Kaliningrad, a Russian enclave on the Baltic Sea coast; and Altai in Siberia.   
Cashing in on Grand Prix and World Cup
Sochi, which hosted the Winter Olympics in 2014, was not originally in the mix. Although it is situated in the Krasnodar region, it is some 430 miles south of Azov City, where the first new casinos were built. Until it was rejuvenated in preparation for the Winter Olympics, Sochi was just another dilapidated seaside resort on the Black Sea.
Putin, who has a personal dislike of gambling, initially said in the immediate aftermath of the games, that there were no plans for casinos in Sochi and that it would remain a "family resort." But later that year, he signed a law permitting casinos in Sochi, as well as in Crimea, in a bid to make the area newly annexed from Ukraine economically self-sufficient.
Last year, the Russian government said the Azov City gaming zone would be liquidated by 2019 in order to focus gaming operations in Sochi, perhaps to capitalize on its status as a host city of the 2018 Fifa World Cup and Russian Formula 1 Grand Prix.
Azov City's three casinos would be compensated for the inconvenience, the government said.
Tourist Boom
"Tourism traffic increased significantly during the last several years and the demand for holidays in Russia and particularly in Sochi is very high," Evgeniy Kudelya, head of Russia's Federal Tourism Agency, told Russian news agency TASS last month.
"[Casinos] will make a major contribution to the solution of … the off-season problem. Despite the fact that Sochi is the most popular and one of the best resort [areas in Russia], we have the off-season curve and it should be smoothed out."
In March last year, Lawrence Ho's $900 million resort, Tigre de Cristal, became the first casino to open in Russia's Primorsky Krai zone on the country's south east coast, close to the border with China and North Korea and 30 miles north-east of the city of Vladivostok.