Russia Eases Tax Filing Requirements for Casinos in Effort to Attract New Investment
Posted on: January 4, 2018, 03:00h.
Last updated on: January 4, 2018, 04:29h.
Russia no longer requires casinos to withhold taxes from gamblers who win at least R15,000 ($237). The modification is presumably an effort by the federal government to spur new gaming investment, as Russia's recently liberated commercial market remains stagnant.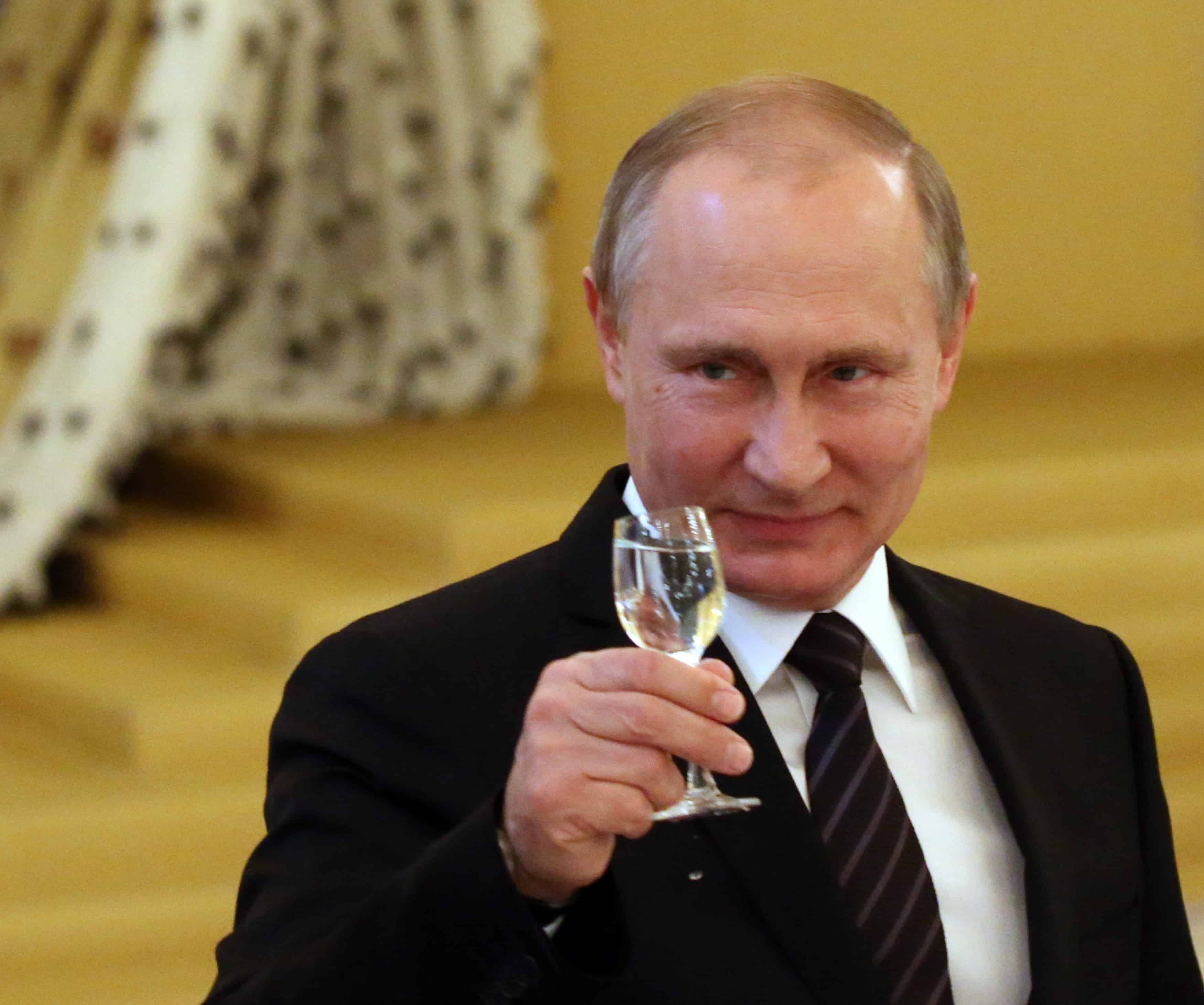 President Vladimir Putin signed the casino tax law amendment just before the end of 2017. The responsibility will now fall on gamblers to pay appropriate taxes on their gaming wins when they file personal income taxes.
The income tax rate in Russia is 13 percent, but that number reportedly doubles for sportsbook and casino gaming wins, over a set number of rubles, in 2018. From there, an algorithm helps determine the rate, which varies between sports betting and casino gaming.
Last fall, the Russian Finance Ministry reiterated its intent to up their gambling tax collection from casinos 10-fold, with incremental increases through 2020. However, some experts say this would only kill the investment Russia is trying to spur, and thus are prepared gaming tax rates to continue to change.
"Low tax base was one of the dangling carrots for investors-to-be, but the constantly changing legislation, often rather unreasonably, has become a turnoff for foreign investors, along with ever-changing rules," analyst Samoil Binder told a group of global investment advisors.
Russian Roulette
Putin and Russia aren't exactly known for catering to foreign investors, but as it relates to Russia's four designated gambling zones, the Federation seems to be taking steps to make its markets more attractive. So far, they've enticed few casino operators.
In 2009, Putin ordered that all casinos be shut down throughout the country. But five years later, in 2014, the president flip-flopped and designated four special gaming zones in an effort to revitalize those regions' economies. It hasn't worked.
A remote area in Primorsky Krai, roughly 30 miles north of Vladivostok, was designated to become Russia's version of the Las Vegas Strip or China's Macau.
Hong Kong billionaire Lawrence Ho bought into the idea with the $500 million Tigre de Cristal. Ho led a group of investors who formed the casino resort's parent company, Summer Ascent Holdings.
Tigre was supposed to be one of as many as eight casinos on the "strip," but today remains the only open casino. Apprehension among other developers led to the federal government trying to re-auction the parcels of land, though no bidders came forward.
Ho's Departure
Last month, Ho, the largest shareholder of Summer Ascent, announced he was selling off his entire interest in Tigre de Cristal. The property is expected to lose over $1 million in 2017 alone.
Ho's severing of ties with Russia's gaming market likely enticed lawmakers to re-examine market conditions. Ho was the only operator from Macau to take a chance in one of the four gaming zones, and is rumored to have said "enough is enough" after a the Finance Ministry's recent proposal to increase flat fees on gaming machines and table games 10-fold.
The federal agency warned casino operators that the current annual fee per table game could increase from its current $4,260 level to as high as $42,600 by 2020. Slot machines, which presently cost $257 per annum, could also be subjected to the tenfold surge.
Similar Guides On This Topic
Latest Casino Stocks:
Retrieving stocks data...
Retrieving stocks data...
Retrieving stocks data...
Retrieving stocks data...
Retrieving stocks data...