Russia to Close Azov-City Casinos 
Posted on: February 4, 2015, 01:32h.
Last updated on: February 4, 2015, 01:32h.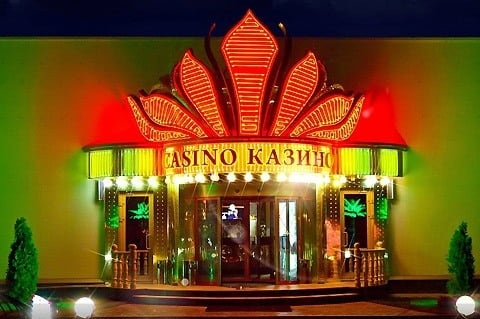 Three Russian casinos are now scheduled to close by April, as the Russian government hopes to bolster casinos in Sochi by shutting down other facilities and shifting focus to the former Olympic host city.
Sochi is a new entrant in Russia's casino gambling industry, as it was only added to one of the four approved gambling zones last July.
The three casinos that will be closing come from the Krasnodar Krai region, in the gambling zone known as Azov-City in the far west of Russia.
The three casinos (Oracul, Shambala and Nirvana) had seen tremendous growth in the last few years, attracting about six times as much traffic in 2013 as they did in 2010, when they first opened.
It's unclear just how much warning operators had of the closure plans.
When Sochi was first authorized as a gambling zone last summer, the Royal Time Group (which operates Oracul) said that they did not see the new regulations "as a direct indication to the elimination of the existing Azov-City gambling zone."
Sochi is also located in Krasnodar Krai, however, which would have put it in direct competition with Azov-City had both been allowed to host casinos.
Casino Owners Will Be Compensated for Closures
Given that the casinos will have to close suddenly by April 1, the Russian Ministry of Finance will make efforts to compensate the operators for closing their casinos.
The owners of the casinos will reportedly receive payments of at least 10 billion rubles ($145 million) in compensation for their financial losses.
That could help offset some recent investments by Royal Time, which recently built a five-star hotel at the Oracul and was in the process of completing a concert and entertainment complex that was scheduled to open later this year.
The law passed last summer was designed to help Sochi find ways to make sure the massive investment into the city for the 2014 Winter Olympics did not go entirely to waste.
However, despite the legislation, there had yet to be any firm proposals to build a casino in Sochi.
This may have prompted the closure of the Azov-City casinos: the hope may be that by eliminating any competition in the region, developers will be more likely to invest in a Sochi casino project.
Law Allows for Gambling in Sochi, Crimea
That law, signed by Russian President Vladimir Putin last July, also set up a gambling zone in Crimea, the Ukrainian region that Russia annexed earlier in the year.
Russia said that setting up the gambling area there would help boost visitation to what was a popular tourism region before the Ukrainian crisis.
Gambling in Russia is strictly controlled, and casinos are only allowed in four small sections of the nation.
Those zones were established in 2009, after which gambling halls became illegal in all other parts of the country. So far, only the three casinos in Azov-City and one facility in Altai (Siberian Coin) have been opened.
However, there are plans by some firms to build in Primorsky, the far Eastern province that borders northeastern China.
Lawrence Ho is in the process of launching a casino near Vladivostok that is expected to open in May, while both Royal Time and NagaCorp have plans to open casinos in the region in the future.