MLB Commissioner Rob Manfred Says Casinos Can't 'Free Ride' on Baseball
Posted on: June 29, 2018, 02:00h.
Last updated on: July 3, 2018, 09:57h.
Major League Baseball Commissioner Rob Manfred explained his position this week that sportsbooks should be required to pay the league a percentage of revenue stemming from bets placed on professional baseball games.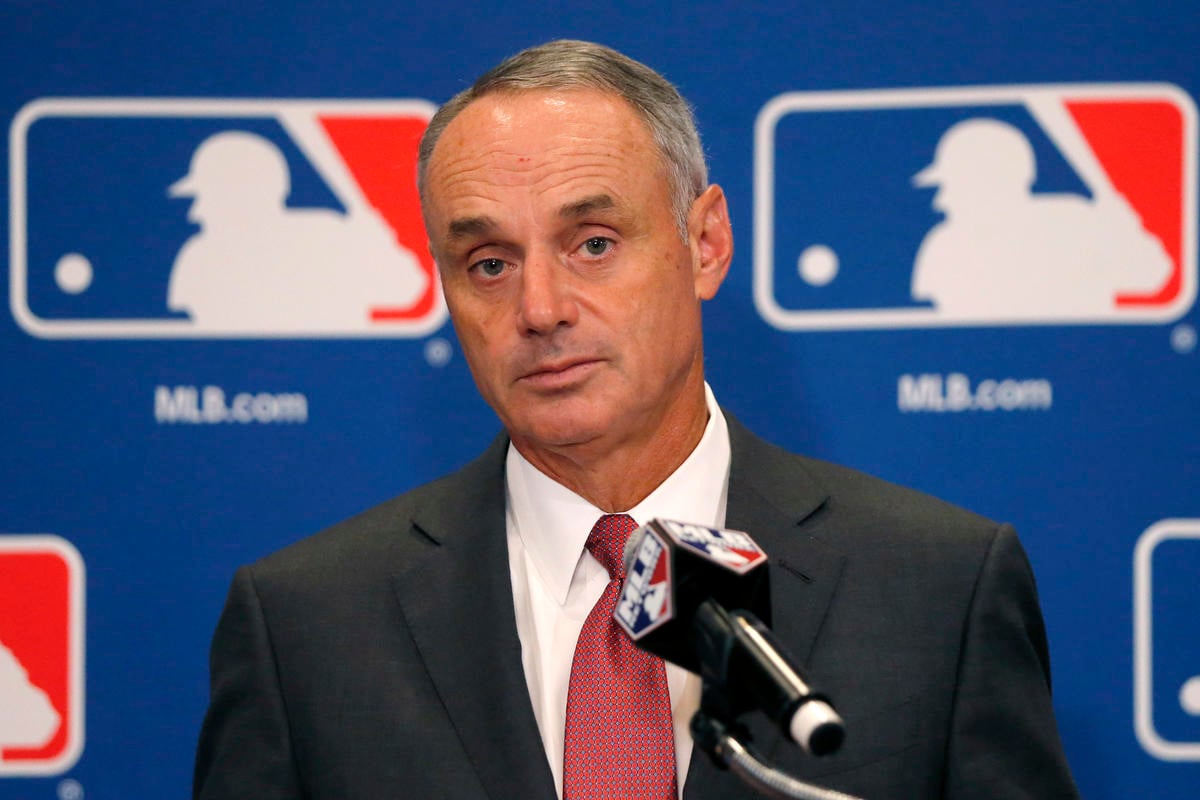 Manfred pointed to increased costs of monitoring betting patterns for suspicious activity that might threaten the integrity of MLB. Appearing on "Boomer and Gio" sports talk radio in New York, the commissioner said the primary goal is to protect the integrity of the sport.
Integrity monitoring is a really expensive undertaking," Manfred explained. "It's very sophisticated. It involves the analysis of massive amounts of data in order to detect patterns in the betting that can be of concern."
Manfred, and other organizations including the NBA, have proposed a so-called "integrity fee" that would earmark for the leagues up to one percent of the handle wagered on their games. Casinos have fought back against the concept, as has New Jersey Senate Speaker Stephen Sweeney (D), whose state successfully fought the longstanding federal sports betting ban.
Manfred Mandates
The commissioner initially said the league isn't looking to profit off sports betting, but simply receive money to cover the increased costs of monitoring activity. But he later declared, "I do not think it's unreasonable to suggest that people who are free riding on our product should have to compensate us."
Sweeney argues Nevada and Las Vegas sportsbooks weren't required to share betting handle when the state held a monopoly on full-fledged sports gambling. He added that New Jersey spent millions of dollars fighting a law that was determined to be unconstitutional.
"The leagues are asking to be paid to allow games to be played fairly," Sweeney wrote in a letter to governors of all 50 states last month.
Their demand begs the question of what they would now start doing to preserve the integrity of their games that they have not been doing for years," Sweeney declared.
Manfred responded this week by saying it's foolish for MLB to "rely on a bunch of state regulators to ensure the integrity of our sport." The Pittsburgh Pirates recently said they too want a cut of sports gambling revenue in order to fund stadium upgrades.
State of Sports Betting Union
The sports betting regulation dilemma is the result of the US Supreme Court ruling 6-3 against the Professional and Amateur Sports Protection Act (PASPA) last month. The 1992 law prohibited sports gambling in all but four states, a condition that the majority of justices found to be in contradiction of anti-commandeering interpretations of the Tenth Amendment.
Delaware became the first state to join Nevada in allowing its casinos to operate full-scale sports betting. New Jersey soon followed.
Rhode Island Governor Gina Raimondo (D) signed her state's sports betting bill into law on June 29. Pennsylvania, West Virginia, and Mississippi also have sports gambling statues on the books, and New York has a 2013 law that allows its upstate casinos to operate sportsbooks.
Thirteen other states are considering legislation to authorize the gambling activity.
Similar Guides On This Topic