Rhode Island Votes for New Casino a Stone's Throw from Massachusetts Border
Posted on: November 11, 2016, 05:00h.
Last updated on: November 11, 2016, 04:10h.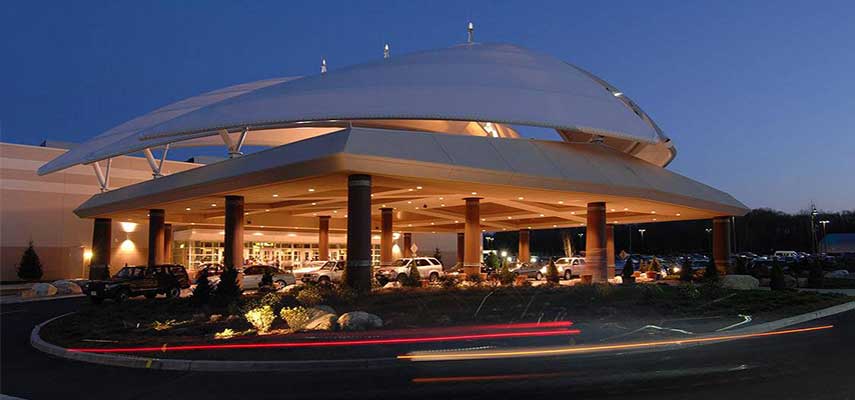 Rhode Island's voters have hit back against Massachusetts' gambling expansion by voting to authorize a new casino in Tiverton, just a few hundred yards from the border.
The casino was approved statewide Tuesday but still need local approval, which it received Thursday night following a count of mail-in ballots. The vote follows a $5 million campaign by developer Twin River, which owns the Twin River Casino in Lincoln and the Newport Grand in Newport.
John Taylor, the company's chairman, said that the new casino will create 300 temporary construction jobs and upwards of 550 permanent jobs.
It will also be contributing to the Rhode Island economy and keep the state competitive in the face of new casinos in Massachusetts.  
"Today Twin River generates about $27 million in revenue to the state of Rhode Island," Taylor told Eyewitness News. "With this proposal it would generate $50 million, but also as much as $70 million depending on competition."
Border Wars
Taylor makes no bones about the fact that he expects the casino to attract a sizeable portion of its customers from across the border in Massachusetts, which is also facing a similar casino border war with Connecticut to its west.
Massachusetts voted to legalize casino gaming in 2011. This elicited a quick response from Rhode Island, which, in 2012, voted to allow table games at Twin River, which previously only offered slots.    
Twin River is now competing directly with Plainridge Park in Massachusetts, a slots-only casino, and the state's first, which opened in 2015. Lower than projected revenues at Plainridge have been blamed, in part, on the table games at Twin River.
Shifting Landscape
Meanwhile, two multi-billion-dollar megaresorts, developed by MGM Resorts and Wynn Resorts respectively, are scheduled to open on opposing sides of Massachusetts in the next few years.
The Tiverton casino is modest in comparison with the MGM Springfield and the Wynn Boston Harbor, but won't be in direct competition.
With construction costs of $75 million, the Tiverton casino will feature 1,000 slot machines, 32 gaming tables and an 84-room hotel.
It could, however, be competing with a new project just across the border in Taunton, proposed for Mashpee Wampanoag sovereign land. The tribe broke ground on the $1 billion casino earlier this year, but work has paused due to an ongoing lawsuit.
Clyde Barrow, a University of Texas professor who specializes in public policy studies, told the Boston Globe that if the Tiverton casino opens first, the tribe could either choose to scale back its plans due to increased market pressure, or it could gamble on building an even larger property in an attempt to outperform Tiverton.