Revel to Reopen Under New Owners, While New Jersey Showboat Goes Collegiate
Posted on: November 17, 2014, 11:05h.
Last updated on: November 17, 2014, 11:11h.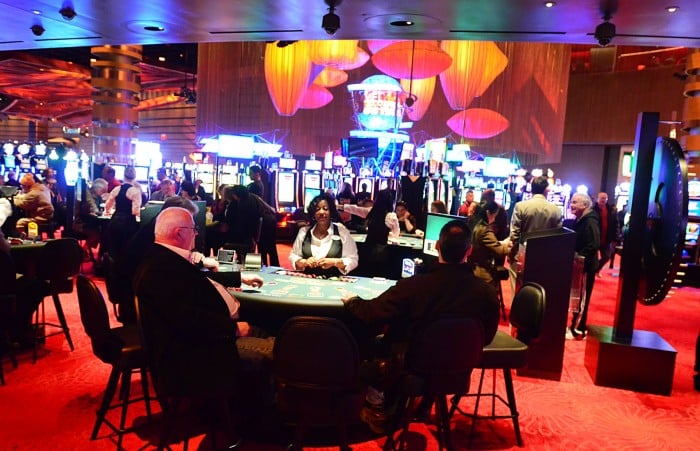 The new owners of Atlantic City's Revel Casino, Toronto-based asset management firm Brookfield Asset Management Inc., have announced they will invest $200 million to redevelop the formerly swank property, with the aim of reopening it once more next year. Brookfield bid $110 million for the property at auction last month, a fraction of its original $2.4 billion building cost.
James Kehoe, chairman of New Jersey's Casino Reinvestment Redevelopment Authority, said that the investment group expects to complete the purchase next month. Other than that, he added, the group has not set a detailed timetable for Revel's next phase.
Revel was a grand plan designed to regenerate Atlantic City, but was conceived unfortunately to hit the market just as the global economic downturn from which Atlantic City has failed to recover went into full swing.
Along with the Showboat, it was one of four of Atlantic City's 12 casinos to close in 2014, with another, the Trump Taj Mahal, unlikely to see in the New Year. Revel opened amid much fanfare in 2012, but with its huge operating costs, it failed to ever turn a profit, and by the time it closed earlier this year, was leaking over $1 million a week.
From Showboat to Satellite Campus
Meanwhile, Richard Stockton College has snapped up the Showboat Casino from Caesars Entertainment for an undisclosed sum. The property, on the Atlantic City Boardwalk, will become a satellite campus for the undergraduate college, which is located in Ponoma in Atlantic County.
The Showboat closed its doors in August, having failed to find a buyer, and despite being a profitable operation for owners Caesars Entertainment. The Mardi Gras-themed casino opened in 1987 and was purchased by Caesars in 1998.
While it was the smallest of Caesars' Atlantic City properties, in terms of net revenue, it also had relatively low operating costs, which enabled it to turn a profit of almost $2 million last year. However, by the beginning of 2014, it was clear that the casino market in Atlantic City had become saturated and the company's other properties, Harrahs Atlantic City and Caesars Atlantic City, needed some elbow room. Part of the purchase agreement is that the property would not reopen as a casino.
"There is too much capacity in Atlantic City currently, such that the returns to existing capacity are under great pressure," Caesars CEO Gary Loveman said recently. "So we're looking at all of our options to continue to reduce the cost of doing business here, options to reduce capacity."
Diversifying the City
Stockton President Herman Saatkamp was unable to talk about the details of the purchase, which includes 28 acres, as well as the 1,425,000 square-foot building, until it is finalized.
"Our intent is to engage in a project that enhances Stockton's educational growth, offerings and cost-containment while at the same time brings new educational opportunities to Atlantic City," Saatkamp said. "Because we are merely at the letter-of-intent stage and bound by a confidentiality agreement, it is premature for me to give out any additional information."
"The transformation and revitalization of Atlantic City requires the addition of a diverse set of reasons for people to come visit," said Loveman, commenting on the deal. "I believe the construction of a Stockton campus there will help to diversify the economy of the city, which is critical to its future well-being."
Before becoming Caesars's (then Harrah's) CEO in 1998, Loveman taught Business Administration at Harvard Business School, and himself holds a Ph.D in Economics from Massachusetts Institute of Technology (MIT), so there may be some satisfaction for the former advanced academic in seeing this path for the defunct Showboat.