Revel Nabbed by Brookfield as Straub Challenges Bid Process
Posted on: October 1, 2014, 03:29h.
Last updated on: October 1, 2014, 03:47h.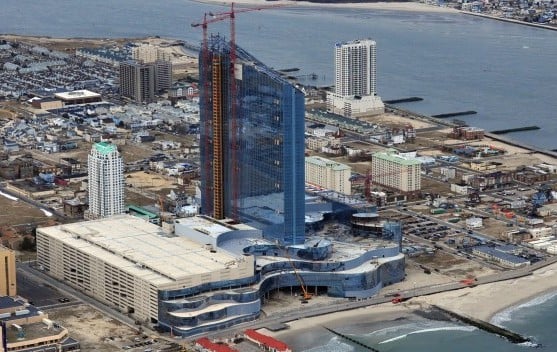 The Revel Casino Hotel in Atlantic City has been purchased by Brookfield US Holdings LLC, and the company plans to reopen the property as a casino. The Toronto-based firm submitted the winning bid of $110 million in a bankruptcy court auction that closed on Wednesday.
"Revel is a brand-new trophy asset on the beachfront, which we are acquiring at a substantial discount to replacement cost," said Andrew Willis, spokesperson for parent company Brookfield Asset Management. "We are excited about owning the newest and highest quality asset in Atlantic City at such an attractive basis. This acquisition is consistent with Brookfield's history of contrarian investing and always on a value basis."
Process Challenged by Straub
A bankruptcy court will hold a hearing to approve the sale on October 7. But there is likely to be a challenge to the Revel casino purchase from a rival bidder: Glen Straub.
Florida developer Glenn Straub has been appointed as the backup bidder in case Brookfield's bid falls through, finishing second with a $95.4 million bid. But Straub's camp has already complained about the auction process, saying that Brookfield made an offer just before midnight that they said would be withdrawn if it weren't accepted by 6 am. According to Straub, that move effectively gave him no time to plan a counter-offer.
Straub made headlines earlier in the auction process when he announced that he wanted to open a "genius academy" on the site of the Revel, turning at least part of the resort into a world-class university. However, he was heavily criticized for describing his ideal students as "free, white, and over 21." It's unclear if such comments had any impact on the bidding process.
Brookfield, which already owns the Hard Rock Hotel and Casino Las Vegas, was welcomed as an owner by local unions that had previously had a contentious relationship with the Revel. "We look forward to sitting down with Brookfield and working out a positive relationship for the workers who were displaced by [the Revel's] closing," said Bob McDevitt, president of Local 54 of the Unite-HERE union.
Auction Attracted Four Serious Bidders
As the auction heated up late on Tuesday night, it appeared that Straub and Brookfield were the leading candidates to take over the failed casino property, with at least two other bidders making competitive offers as well. As bids went back and forth between the two firms, Straub accused the Revel of conducting an unfair auction and failing to disclose information on bids as they were made.
"Any degree of confidence in [the Revel's lawyers'] ability to conduct a fair auction is nonexistent," said lawyers representing Straub. Lawyers for the Revel strongly denied that they had done anything unethical, however.
Straub will collect a $3 million fee should he not win the action for being the initial bidder in the proceedings.
The auction pricing gives some indication of just how poorly the Revel had performed over its two years in existence. The casino complex cost $2.4 billion to build, but has been in bankruptcy court twice since opening in 2012. The Revel was designed to bring an upscale casino experience to Atlantic City, but appeared to turn off customers by eliminating features like buffets, smoking, and bus service that appealed to day-trip gamblers.