Revel Buyer Bails Over Energy Costs in Atlantic City, as Trump Taj Mahal Standoff Worsens
Posted on: November 20, 2014, 10:25h.
Last updated on: November 20, 2014, 12:21h.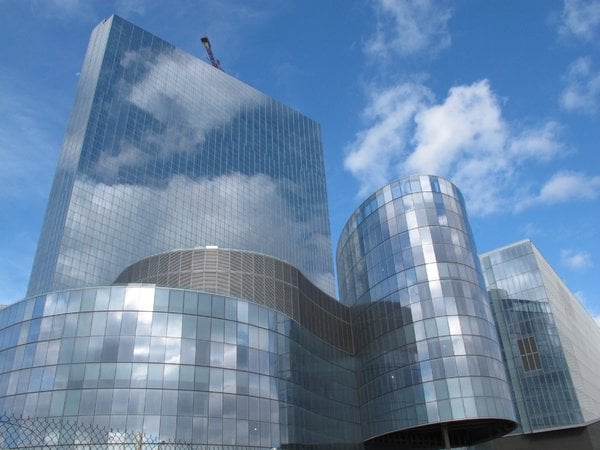 More misery for the shuttered Revel Casino in Atlantic City, as Brookfield Asset Management, the company that successfully bid to buy  the property for $110 million at bankruptcy auction, has backed out of the deal. The Toronto-based company planned to reopen it as a casino and had pledged to invest $200 million in its redevelopment.
It seems the deal fell through after failure to negotiate a fixed price for the property's energy bill became an issue. Revel gets its power from an adjacent plant, owned by ACR Partners LLC, that was built specifically for this purpose, with Revel as its sole customer.
The casino's energy bill is $36 million per year, a price Brookfield wanted slashed. By comparison, the energy bill of the Borgata, the top-performing Atlantic City Casino, which has twice as many hotel rooms and a larger casino floor, was $11.7 million last year.
It's not easy being green, or spending it.
Revel began building the power plant in 2008, at the same time work began on the property itself. When the casino ran out of money, the plant was taken over by ACR, which demanded a 15 percent return on its equity in the first five years and 18 percent after that. In all, Revel's obligations to ACR constitute equity payments totaling $20.1 million annually, plus $4 million for operations and maintenance. These are figures on which ACR refuses to budge.
Straub Back in the Picture
This could leave the door open for eccentric Florida property developer Glenn Straub, who was outbid by Brookfield at the bankruptcy auction, but complained that the bidding process was "unfair" and vowed to challenge it in the courts.
Straub claimed that his participation in the process was interrupted by a serious medical condition and he was not given enough time to make a counterbid, as he was seeking medication at the time. Straub planned to turn Revel into a university for the global intellectual elite, who will devote their time to "solving world problems."
"We're obviously interested," Straub said this week. "We just want to get the damn town in a position where it can recover."
Interestingly, Showboat was just purchased as the satellite campus for Richard Stockton College in Ponoma, New Jersey.
Uncle Joe
Meanwhile, just a couple of blocks away, at the Trump Taj Mahal, negotiations between Trump Entertainment and the unions appear to have completely broken down, with CEO Bob Griffin comparing Bob McDevitt, president of the Unite Here 54 Union, to Joseph Stalin.
"Your union continues to misrepresent the facts," Griffin wrote to the casino's workers. "In a totalitarian state, such as Joseph Stalin's Russia, a dictator could lie indiscriminately. If he was challenged, the challenger would be exiled or worse. The beauty of America is that false propaganda can be challenged."
Griffin accused the union of operating for profit through its healthcare fund, which has made $140 million in net income over the past five years. The union dismissed Griffin's letter as "silly."
Griffin is trying to convince union members to drop their legal challenge to the recent bankruptcy order that terminated their contract, effectively canceling the casino employees' health insurance and pension coverage. It is, says Griffin, the only way to forestall closure of the stricken Taj. If the casino closes December 12, as is threatened, it will be the fifth casino Atlantic City to close in 2014.