Resorts World Catskills Bringing In Less Than Half of Projected Revenue as New York State Battles Neighbors for Business
Posted on: July 22, 2018, 08:00h.
Last updated on: July 20, 2018, 10:11h.
Resorts World Catskills was expected to be the crowning jewel of New York's upstate casino expansion plans. But since opening in February, the venue has brought in less than half of its projected gaming revenue.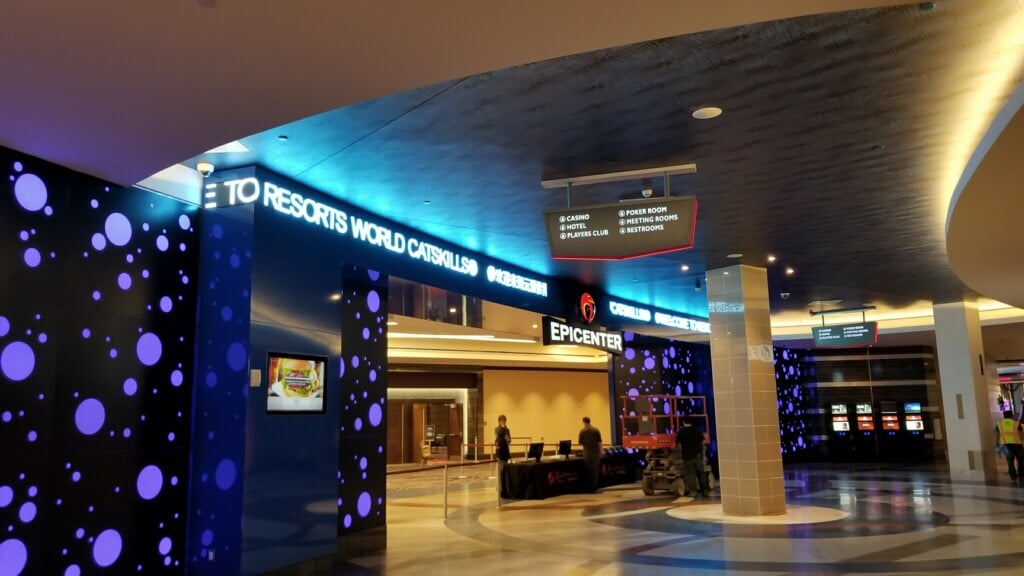 The casino is averaging just under $12 million a month in gross gaming revenue (GGR), putting the venue on pace to hit about $143 million per year.
'Challenging Marketplace'
Moody's believes that the casino will actually do slightly better than that, with the credit rating agency projecting annual GGR of about $150 million.
But that's still only half of the $300 million that consultants had projected when Empire Resorts filled out its initial license application, and far below the $277 million the company suggested as a target just before the resort opened.
Empire Resorts president and CEO Ryan Eller sought to downplay the early results, telling the Times Herald-Record that factors including the level of competition from surrounding states has made the situation difficult, but that the casino can still rebound.
"The results are indicative of a challenging marketplace," Eller said. "[But] there's a huge market out there, and we're developing better ways to go after it."
One of the major hopes is that more visitors will come as additional non-gaming amenities are opened at the Thompson complex. A lower-cost hotel is set to launch in December, which will include retail space and additional food and drink options. In 2019, both an indoor water park and a golf course are set to open.
"They'll certainly improve themselves when those other things open," Father Richard McGowan, a management professor at Boston College, told the Herald-Record. "There's a question of how much more casino activity can take place. What we have here is a classic case of over-projection."
Trending Downward
While it would be a stretch to say that these struggles have been predictable, there was certainly a worry that the Catskills casino could underperform. The three other upstate New York casinos that were opened in the last two years have all fallen short of their projected revenues.
The Rivers Casino & Resort in Schenectady earned approximately $116 million in its first year, well below a projected range of around $200 million. The del Lago Resort and Casino in the Finger Lakes performed so poorly that its owners sought a bailout from state officials. Tioga Downs Casino Resort owner Jeff Gural has said that his venue is underperforming its expectations by about 25 percent.
The poor results for Resorts World Catskills have begun to call into question how well Empire Resorts will be able to handle the $535 million in debt it took on to build the resort. Moody's has downgraded that debt to a negative rating, and says that evaluation could fall even further if revenues don't start to improve.
Things could get yet worse for the facility in the long term as well. Not only are more casinos set to open in Massachusetts, but New York State could license additional casinos in the New York City metro area, something that would reduce the likelihood of gamblers traveling up from the city to the rural resort.
Similar Guides On This Topic
Latest Casino Stocks:
Retrieving stocks data...
Retrieving stocks data...
Retrieving stocks data...
Retrieving stocks data...
Retrieving stocks data...