Rank Group Snubbed in Northern Ireland with Casino Ban
Posted on: September 21, 2014, 10:00h.
Last updated on: September 19, 2014, 10:00h.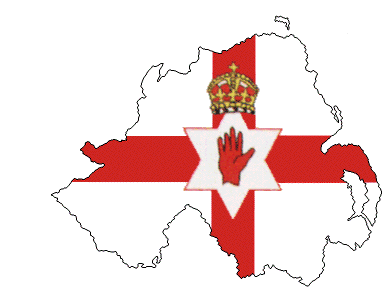 Casinos will not be permitted in Northern Ireland, despite an upcoming overhaul of the province's gambling laws, the social development minister, Nelson McCausland, has reiterated. The news comes as a blow to the Rank Group, operator of the Grosvenor and G Casino casino chains in the UK, which this week outlined its ambition to build a casino in Belfast.
McCausland dismissed Rank's plans, saying that he felt there was simply no appetite for casinos in Northern Ireland and he was surprised that the company had not made its plans clear last year, when a lengthy review of local gambling laws took place.
"I'm not quite sure what their thinking is, but it was surprising that they didn't contribute to the discussion,"McCausland said. "It's a bit late now in the day to come along because we are about to take a package of proposals to the executive and to the assembly and I want to go to the assembly with the changes in the gambling legislation next year." The minister added that Rank had made no contact with his department.
Overhaul of Legislation
Northern Ireland is seeking to update its gambling laws, which McCausland believes are becoming increasingly out of date. The main areas of focus, he announced last year, will be to keep crime out of gambling, to ensure fairness within the gambling industry and to protect the young and vulnerable. Work on the legislation is ongoing and will be presented to the Stormont Assembly next year.
Casinos are legal in all areas of the UK apart from Northern Ireland, which, since the signing of the Good Friday Agreement in 1998, is largely self-governing.
Rank presented its proposal for Northern Ireland's first casino to the Belfast City Council development committee last week, announcing a "prototype model specifically for Belfast," with a "strictly regulated and monitored gaming operation," anchoring a venue that would include a cinema and restaurants. The company, which operates 55 casinos across the UK that generate annual revenues of £625 million ($1 billion), said that 200 jobs would be created and suggested a council development site at the north foreshore of Belfast Lough as a possible location.
Rank said it was seeking to determine whether "there is an appetite for a change in legislation" and asked the council committee whether it would be prepared to give the proposal its backing.
Uphill Battle
Speaking to the BBC, chairman of the council's licensing committee Tom Ekin said that at the moment, in principle, the council was neither for it nor against the proposal, although he added that some councilors were concerned about a possible increase in problem gambling.
"We were looking for more information and more information will be provided over time," said Ekin. "We were just saying, 'you have told us your story, we are suitably skeptical.' "
However, Ekin also conceded there were probably more dangers posed by opportunities to gamble at home and via the television. "That is more dangerous than a well-run casino that has got the variety of things that were referred to such as restaurants, bowling alleys, bars, theatres and so on," he said.
For the time being, it seems, in seeking to persuade McCausland to change the law, Rank is fighting an uphill battle. "[Casino gambling] is not something the minister (McCausland) is prepared to move towards," an official told the Stormont Assembly last year.