Radio Host Craig Carton Goes on Trial for Alleged Ticket-Scam Fraud to Pay Gambling Debt
Posted on: November 1, 2018, 05:27h.
Last updated on: November 1, 2018, 05:27h.
The fraud trial of New York radio personality Craig Carton got underway on Tuesday. The sports jock — once one half of WFAN's "Boomer and Carton" show with former NFL quarterback Boomer Esiason — is accused of scamming investors in a bogus ticket-reselling business in order to fund a multimillion-dollar gambling habit. He pleads not guilty.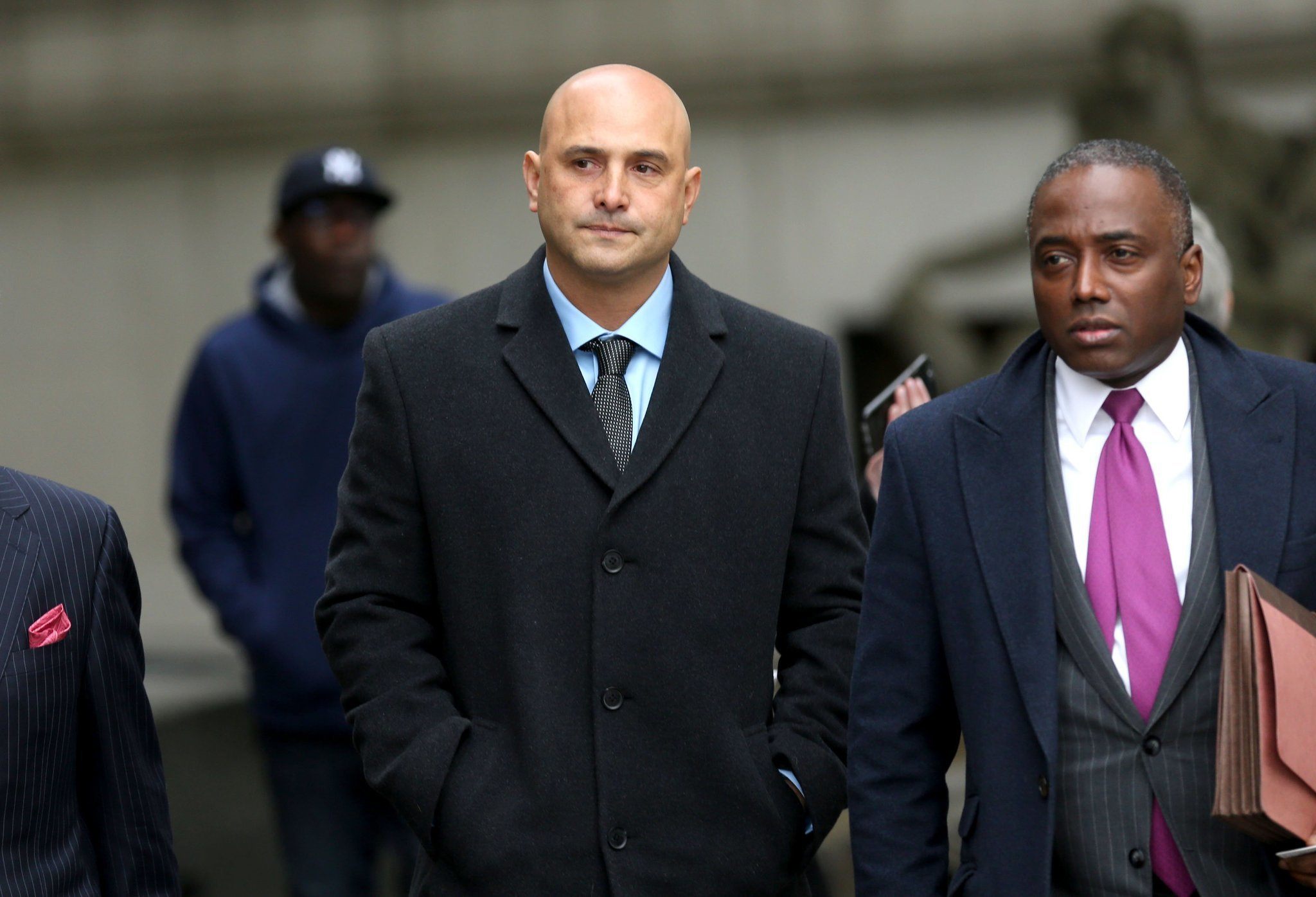 Carton and co-accused, New York strip club owner Michael Wright, are alleged to have orchestrated a Ponzi scheme that defrauded investors out of an estimated $5.6 million.
The two men allegedly told investors they had access to blocks of concert tickets that they could buy at face value and resell for premium prices. Prosecutors claim they falsified documents to add legitimacy to the scheme and that Carton used investor capital to pay off high-interest gambling debts, as well as earlier investors.
Own Personal Piggy Bank
"The defendant had one of the most influential and trusted voices in radio in New York City," Assistant US Attorney Brendan Quigley said on Tuesday, as reported by Newsday. "People liked him, people trusted him, and he lied to those people. That's fraud and it's a serious crime.
He took their money and used it not on tickets but to pay casinos, to pay back other people who had invested.." said Quigley. "…Carton used the money like his own personal piggy bank… The money was used to benefit Craig Carton, plain and simple."
But Carton's lawyer Robert Gottlieb claims his client is also a victim. Gottlieb argued that Carton believed he was involved in a legitimate ticket-sales business but was hoodwinked by a convicted conman, Joseph Meli.
Meli is currently serving a prison sentence for operating a separate ticket-related Ponzi scheme.
$3 Million in Gambling Debts
On Wednesday, the court heard from Harvey Klein, a loan shark who organized casino trips for Carton. Klein testified that he gave the disc jockey six $250,000 and $500,000 high-interest loans to finance gambling sprees in the Florida and the Caribbean. The short term loans were to be paid back within seven to 30 days, Klein said.
The loan shark claimed Carton falsely referred to him in correspondence as an "investor" and sometimes pretended the loans were for his ticket business.
"I was told it was so his wife didn't find out about it," said Klein.
Prosecutors believe Carton had chalked up around $3 million in gambling debts to casinos and outside parties around the time the ticket business began in 2016.
Latest Casino Stocks:
Retrieving stocks data...
Retrieving stocks data...
Retrieving stocks data...
Retrieving stocks data...
Retrieving stocks data...