Puerto Rico Casino Resorts Provide Relief, as President Trump Threatens to Cut Off Aid
Posted on: October 13, 2017, 03:00h.
Last updated on: October 13, 2017, 11:42h.
Almost 90 percent of Puerto Rico remained without power this week, more than three full weeks since Hurricane Maria, a Category 5 storm and the 10th-most intense Atlantic hurricane on record, struck the US territory.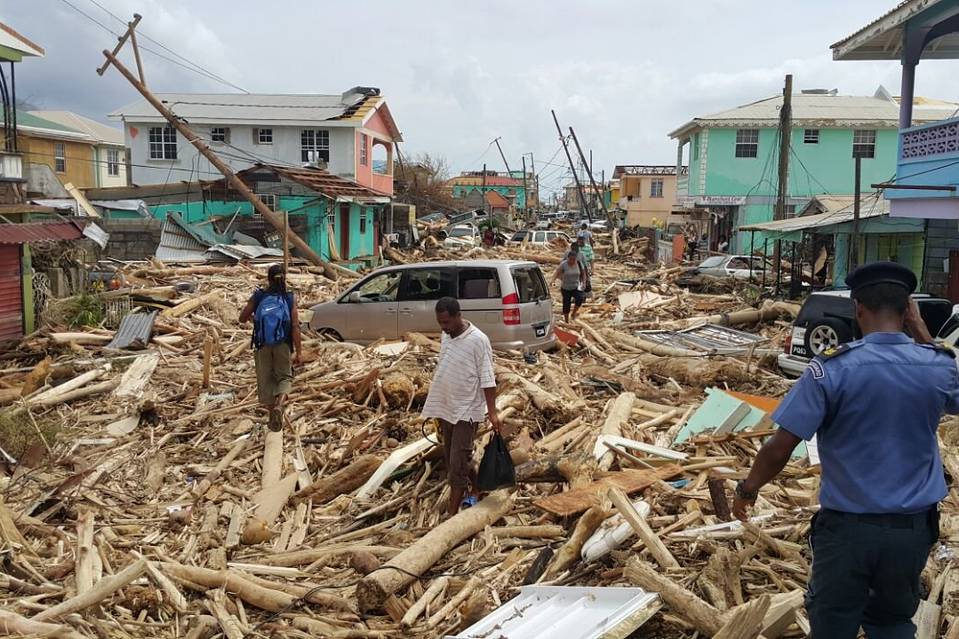 Maria made landfall on Puerto Rico on September 20. The powerful cyclonic storm caused catastrophic damage, and resulted in a major humanitarian crisis. Governor Ricardo Rosselló said cities and towns went weeks without fresh water, fuel, electricity, phone service, and other vital basic needs.
While the majority of the island's residents remain displaced, and just eight percent of roads are passable, many of Puerto Rico's resorts, including the island's casinos, are back open.
According to the Puerto Rico Tourism Company (PRTC), a public corporation that promotes and regulates tourism in the territory, 13 of the 18 casinos are back up and running. The PRTC also reports that 81 of its 155 member hotels and resorts are operating in at least a limited capacity.
Time to Gamble? 
Some properties are operating as part of the relief effort, providing clean water, electricity, air conditioning, and lodging to volunteers. But the casinos that have their slot machines spinning and cards in the air aren't playing a philanthropic role.
Instead, casinos say they're open to provide an emotional relief to residents and others who find themselves on the island.
The Oasis Casino at Embassy Suites, located just a few miles east of San Juan, writes in a Facebook post this week, "Oasis Casino … brings you music to enjoy, dance, and forget the sorrows."
It's not the first time a casino has tried to market getting one's mind off a devastating hurricane. In fact, it happened just this past August.
A busy hurricane season, Texas was the first continental US state to get hit in 2017. And just days after Hurricane Harvey caused much damage to the Houston area, a casino cruise ship called Jacks or Better docked in nearby Galveston Bay got back to the water.
In a social media post, Jacks or Better told guests, "Most people just want to getaway [sic] for a little bit. We would like to offer some level or normalcy during this tough time."
Trump Threatens to Stop Aid
Much of Puerto Rico's infrastructure was in need of desperate repair long before Maria struck.
The territory was $73 billion in debt, which resulted in infrastructure improvement projects being shelved. The state power company was forced to abandon almost all maintenance to its grids in recent years, further exasperating the hurricane's devastation.
President Trump doesn't think the federal government should be on the hook to fund Puerto Rico's recovery.
"Electric and all infrastructure was disaster before hurricanes," Trump tweeted this week. "We cannot keep FEMA, the Military & the First Responders, who have been amazing (under the most difficult circumstances) in PR forever!"
The last few months have been a most trying time for the United States. Three hurricanes have caused widespread damage from the Caribbean Islands to Florida to Texas. And then on the first of this month, a Las Vegas gunman caused the deadliest mass shooting in modern US history.
Similar Guides On This Topic