Puerto Rico Casinos Could Benefit Should American Statehood Materialize, But Still a Long Shot
Posted on: June 12, 2017, 09:36h.
Last updated on: June 12, 2017, 10:31h.
Puerto Rico, like many tourist destinations with balmy temperatures, has long offered casinos as a lure to visitors. But an economy that is now in shambles has affected the island nation's gaming industry, and on Sunday, Puerto Ricans voted emphatically for statehood, although an even more emphatic number stayed at home.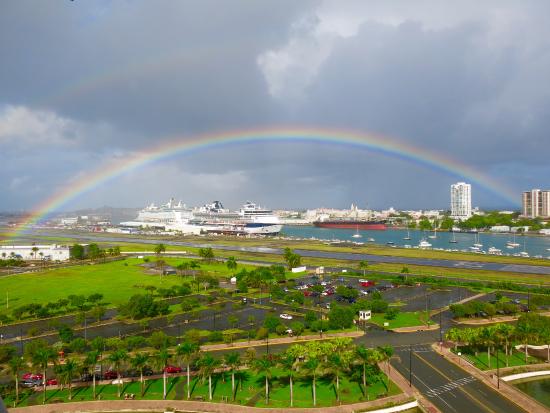 Ninety-seven percent of those who chose to vote favored the idea of the unincorporated US territory becoming a full-fledged member of the union as the 51st state, but some 77 percent of the population chose to ignore the referendum altogether.
Anti-statehood opposition parties officially boycotted the referendum on the grounds it was "rigged" in favor of statehood, or so they claim. Nevertheless, according to the ruling Partido Nuevo Progresista (PNP) party, the people have spoken.
"This result is more than enough to take to Washington and urge Congress to do the right thing," Luis Rivera Marín, PNP secretary of state, told the UK's Guardian, denouncing the boycott of the referendum as "a sham."
"In the democratic process there is no such thing as a boycott," he said. "In this system, if you don't vote, you don't count."
Casino Industry Hit Hard
Puerto Rico has been gripped by an enervating recession over the past decade, which has affected its once thriving tourism and casino industries both. The island has 12 main casinos, most of which are based inside hotel properties, but a handful have closed down in recent years.
Most recently, the El San Juan Hotel announced it would not be reopening its casino facilities following an extensive renovation in February, due to "challenging economic and industry dynamics," although it may choose to reopen it in the future, hotel executives said.
It's not merely the recession that is presenting challenges to the island's gaming sector. Increased competition from emerging regional casino markets across the US has diminished Puerto Rico's importance as a gambling destination for Americans. There's more rivalry from within as well, with clandestine businesses purveying unlicensed and untaxed slot machines springing up in recent years across the island.
Meanwhile, Puerto Rico's licensing regime is in dire need of reform. An onerous revenue-based tax on slots has grown more punitive as industry volume declines. Gambling reforms have been proposed, but have stalled in the legislature.
The PNP believes that joining the United States on equal terms would bring in extra funding that would help to drag the island out of recession. But for many Puerto Ricans, statehood has its drawbacks.
Higher Costs, But Lower Taxes
Currently, residents of the island are only required to pay federal income taxes on money earned on the US mainland. With food already 22 percent more expensive than in the continental US, and public services 64 percent higher, additional taxes would be a burden on a struggling populace.
Meanwhile, many foreign corporations based on the island, which also pay higher taxes now, would likely relocate.
Many Puerto Ricans opposed Sunday's referendum on the grounds that it would cost millions and would likely achieve very little.
In a similar referendum in 2012, 61 percent of those who voted were in favor of statehood, with a much higher voter turnout, but no action was taken by Congress to forward the complex measure.
Similar Guides On This Topic