Promoter for Anthony Joshua Says Timing Critical for Fury-Wilder III Heavyweight Boxing Bout
Posted on: February 25, 2020, 11:59h.
Last updated on: February 26, 2020, 08:54h.
Just days after Tyson Fury became the WBC heavyweight champion by beating Deontay Wilder, the boxing world finds itself in a bit of a time crunch.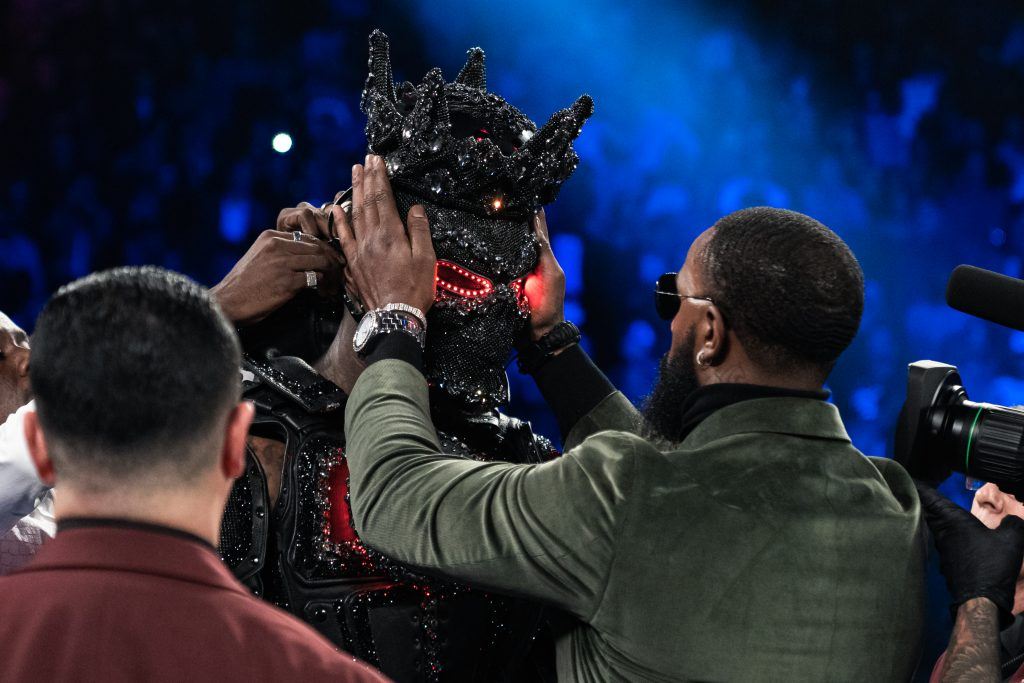 Right now, there are two boxers with heavyweight belts – Fury and fellow Brit Anthony Joshua. While there's tremendous interest in seeing a unification bout, Wilder plans to trigger the rematch clause he and Fury had in their contract.
Wilder has 30 days to call for the rematch, which would be the third bout between him and Fury.
Depending on when Fury-Wilder 3 takes place, it could keep a unification fight from happening this year and possibly until well into 2021.
In an interview Tuesday with iFL TV, Eddie Hearn, Joshua's promoter, had a simple request to Fury and Wilder.
Don't wait until September or October," Hearn said. "Do it in July or even early August."
Dillian Whyte is the problem, and not by his own making.
Whyte is considered to be the mandatory challenger for the WBC title. Last year, he was suspended after failing a drug test, but the suspension was reversed after the United Kingdom Anti-Doping and the WBC cleared him. Unfortunately, rather than resume his position as mandatory challenger, the WBC said he must wait to get his title bout until next February.
So, the longer Fury and Wilder put off their rematch, the less likely Fury-Joshua or Wilder-Joshua can happen before Whyte gets his shot at the WBC belt.
While Joshua waits on Fury and Wilder to settle, the WBA, WBO, IBF, and IBO title holder will likely face Kubrat Pulev in a match, according to media reports. That will take place on June 20 at Tottenham Hotspur Stadium in London.
Wilder Blames Costume for Loss
After Fury won by technical knockout on Saturday, the Nevada State Athletic Commission issued a 60-day suspension to Wilder. The move is not unusual, as boxing rules stipulate fighters who lose by a knockout must take a minimum of 30 days off.
The earliest Wilder would be able to resume contact in training would be April 8.
In his first comments after the bout, Wilder told Yahoo Sports that the 40-pound costume he wore making his way to the ring Saturday caused him to lose his legs in the fight. Fury knocked him down twice in the bout.
The all-black costume, replete with headgear and a crown, was a tribute to Black History Month, he added.
Before resuming training for his third go-round with Fury, Wilder said he plans to take a vacation to Africa next month.
Latest Odds on Fury-Wilder III
While several sportsbooks quickly posted Fury-Joshua odds in the moments after Fury won the WBC title, oddsmakers are now posting odds for Fury-Wilder 3.
PointsBet had Fury as the -200 favorite, with Wilder receiving odds of +155 to regain his title.
FOXBet's odds are even wider, with Fury at -333 to win and Wilder at +250. Odds for a draw are +3300.
Betfred, meanwhile, has Fury at -333, Wilder at +240, and a draw at +2200.