Pro Sports Bettor James Holzhauer Wins 14th 'Jeopardy!' Game, Quickest to $1M in Show History
Posted on: April 24, 2019, 01:00h.
Last updated on: April 24, 2019, 10:23h.
Jeopardy! player James Holzhauer has won 14 consecutive games – and along with a myriad of single-day winning records – now has the distinction of being the quickest player to win more than $1 million on the television trivia show.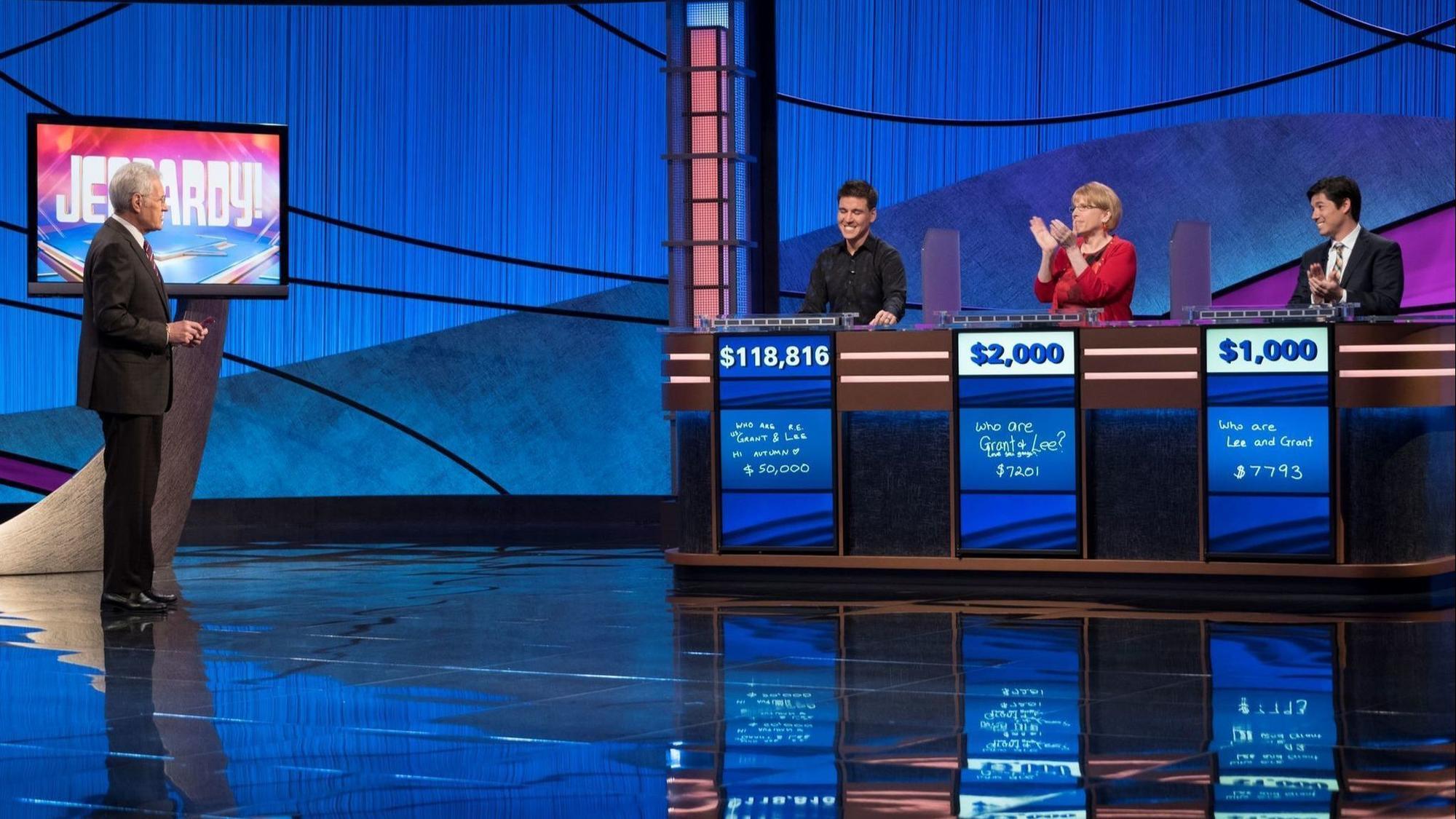 It's officially time to stop referring to the 34-year-old as a professional sports bettor from Las Vegas. His more appropriate title is the second all-time winningest player on America's most popular trivia show.
On Tuesday's episode, Holzhauer finished the game with $118,816. He now owns the top seven single-day Jeopardy! winnings – his largest victory coming during the April 17 show when he won $131,127. The previous one-day record prior to Holzhauer coming to the stage was Roger Craig's $77,000 haul set in 2010.
I said all along that I wanted to break Roger Craig's one-game record and I did it," Holzhauer said.
Through 14 victories, Holzhauer has won $1,061,554 – or $75,825 per episode.
History in Perspective
Jeopardy! has wrapped taping for its 35th season. It's been a difficult year for the American television staple, as iconic host Alex Trebek revealed in March that he had been diagnosed with stage IV pancreatic cancer.
Trebek, who has hosted the show since 1984, plans to return in July for taping of the 36th season. In the interim, the 78-year-old got to see one of the series' all-time greats dominate the game unlike anything the longtime host has ever seen.
More than 7,000 episodes of Jeopardy! have aired. And as previously mentioned, Holzhauer has the top seven single-day winnings.
Only Ken Jennings has won more money on Jeopardy! during regular games. He won 74 consecutive games for $2,520,700. Brad Rutter actually has collected more money from the show, but his $3.45 million haul includes Tournament of Champions play, and a victory over Jennings during the Ultimate Tournament. When Rutter was on the show in 2000, winners of five games were forced to retire.
Prone to Risk
Holzhauer is using the so-called Forrest Bounce – a strategy where a player jumps around the board picking answers in order to keep his or her opponents on their heels. He's also wagering large sums when he uncovers the Daily Doubles.
Under the current arrangement of the board, a total of $18,000 is up for grabs in the first round, and $36,000 in the second for a total of $54,000. With the Daily Doubles and Final Jeopardy!, Holzhauer is averaging $21,815 more than the board's maximum payout.
Jennings comically tweeted this week, "I don't feel I get enough credit for making small, sensible Jeopardy! wagers, which helped the show with its prize budget."
Not everyone is so enthused by Holzhauer's play. Variety television critic Daniel D'Addario went so far as to write a column titled, "Why James Holzhauer is Bad for 'Jeopardy!'"
He is simply a more advanced player, a perfect one, seemingly sent from the future to dominate the show," D'Addario writes. "Every aspect of his play, obviously, is not merely within the rules but clearly the ideal use of them. Daily Doubles allow you to double your money, and he's the only person daring enough to consistently risk it and smart enough to consistently get the questions right."
D'Addario concludes, however, that it's making for "deadly dull television."
Similar Guides On This Topic