Prince Harry and Meghan, Duchess of Sussex Welcome Son, Oddsmakers Shocked
Posted on: May 6, 2019, 08:38h.
Last updated on: May 6, 2019, 11:02h.
Prince Harry and wife Meghan have welcomed their first child – a boy – and that comes as much of a surprise to overseas oddsmakers who thought they were tipped the royal couple was expecting a girl.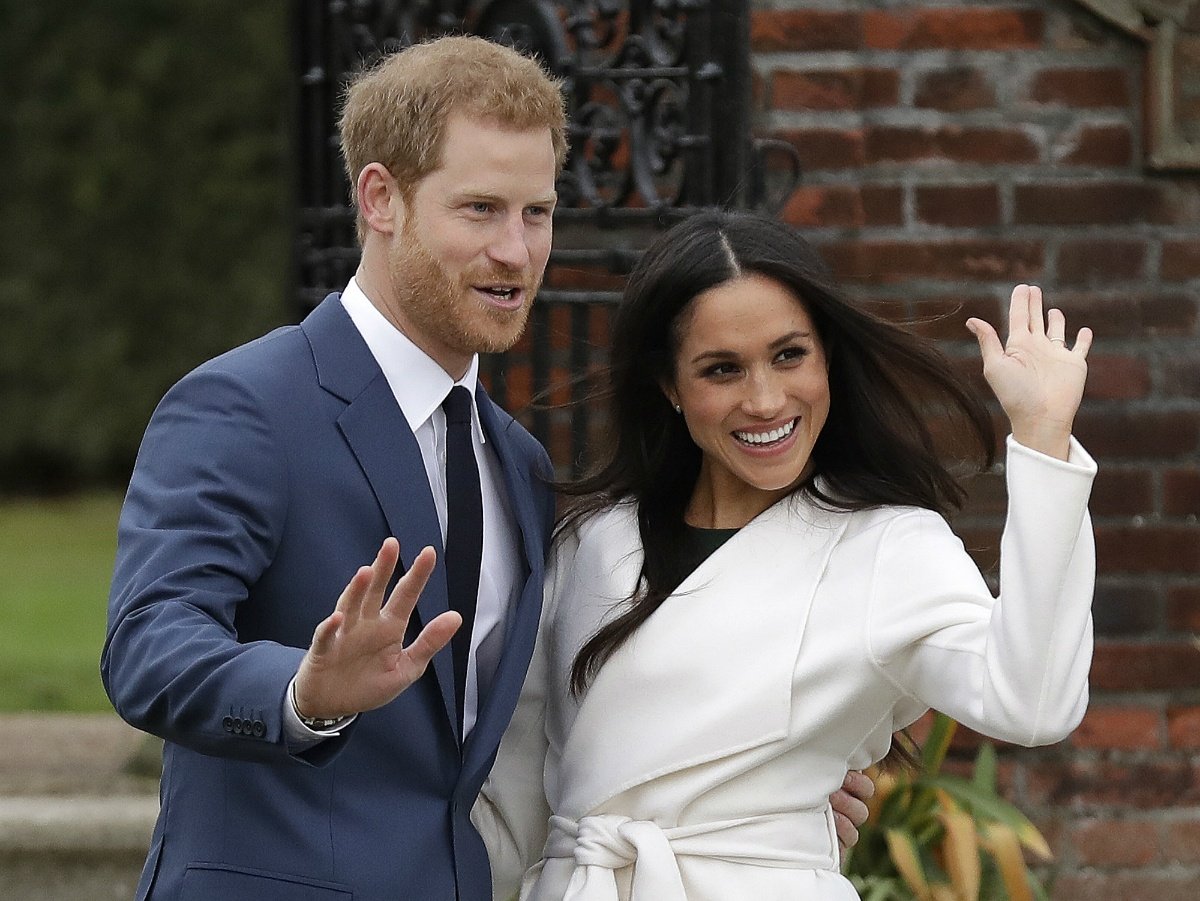 Last month, Casino.org reported that Main Street bookmakers throughout the UK had received so much betting action that the royal baby would be a girl that some closed lines on the gender outcome.
The secret's out, as far as we're concerned," William Hill spokesman Rupert Adams said. "It could be because someone somewhere has seen the scan, or someone has heard something."
Apparently the rumor was just that. The prince and duchess are proud first-time parents of a boy.
Palace officials say the child was born at 5:26 am local time (BST) weighing 7lbs, 3oz. "Her Royal Highness and the baby are both doing well," the official release informed. The infant is seventh in line to the British throne.
Name Game
Before Meghan, Duchess of Sussex went into labor early Monday morning, bookmakers expected the baby to be a girl. The favorite for a name was Diana – the same name as Harry's late mother who died in a car accident in 1997.
Royal experts, however, weren't so sold. Throne historian Carolyn Harris explained, "The choice of Diana as a first name would place a lot of pressure on the royal baby, as the press would constantly compare her to her famous grandmother."
The Royal Palace hasn't revealed the name of the baby boy. But now that we know the gender, oddsmakers have updated their odds on the name. Alexander is the favorite at +310. James is next at +500, then it's Arthur (+640), Charles (+1050), Philip (+1180), Edward and Oliver (+1250), and Jacob (+1500).
Naming the boy Harry after his father is a distant +4300, and Donald – perhaps in honor of the current US president – is even unlikelier at +9900. At those odds, Prince Donald would net $9,900 for every $100 wagered should the royal couple choose the name.
Royal Flush
Prince Harry and Meghan welcoming a son will likely lead to a major win for UK bookmakers. Around 75 percent of the gender bets placed were on girl.
The favorite for the little girl's name was Diana, then Grace, Victoria, and Alice. All of those wagers are wins for the house.
Along with the boy's name, oddsmakers are taking wagers on who Prince Harry and Meghan will select as their child's godparents. The new mother's best friend Jessica Mulroney and husband Ben Mulroney are the strong frontrunners for the designation at 1/14. Those odds imply a chance of 93.33 percent. A $100 bet nets just $7.14.
Harry's brother Prince William and wife Duchess Kate are next at 9/2. A $100 bet nets $450 on those odds. Harry and William's cousin Eleanor Fellowes shares those odds.
Never shying away from the seemingly absurd line, Irish bookmaker Paddy Power has odds on several celebrities close to the royal family being named godparents. They include David and Victoria Beckham (12/1), Serena Williams (14/1), Elton John (25/1), and Oprah (33/1).