Powerball Winner Comes Forward; Jumped Line to Win $590 Million
Posted on: June 8, 2013, 05:26h.
Last updated on: June 8, 2013, 03:26h.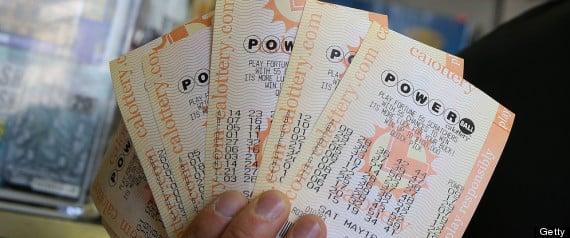 Finally the lucky winner of the record-breaking $590 million Powerball jackpot has come forward, following a few weeks of tension as everybody in the Zephyrhills, Florida region, where it was known the ticket was purchased, waited; and it's an 84-year-old widow.
Took Lump Sum Payout
Florida resident Gloria MacKenzie, who lives in a modest tin-roof home, has opted to take the lump sum of $380 million rather than the 30 annual payouts, which leaves her with a staggering $287 million after the taxman has had his share.
Leaving the lottery headquarters recently without speaking to frenzied reporters after claiming her prize, MacKenzie hopped into her son's Ford Focus along with family friends, and no doubt went somewhere to celebrate and contemplate her winnings, and perhaps even trade up from the Ford.
MacKenzie's win marks the largest sole lottery win in U.S. history, and the second largest jackpot total behind the $656 million Mega Millions prize split between three winners in March last year.
Sole Winner
Fortunately for MacKenzie, she purchased the only $2 ticket which held the six winning numbers in the May 18th multistate Powerball drawing, meaning she didn't have to share with any other winners.
"We are grateful with this blessing of winning the Florida Lottery Powerball jackpot and appreciate the interest of the public, the State of Florida and the lottery," said MacKenzie modestly in a statement left behind to be read out to the press by Cynthia O'Connell, Florida Lottery Secretary.
"While in line at Publix, another lottery player was kind enough to let me go ahead of them in line to purchase the winning Quick Pick ticket," said the statement from MacKenzie prior to her words of appreciation.
If you listen carefully, you may still just about be able to hear the echo of the do-gooder's own forehead slap, as she found out the news of the winning ticket being purchased by MacKenzie after she let her go ahead in line and beat odds of 1 in 175 million.
However, the kind-mannered Florida local has issued a statement saying that she has no hard feelings towards the winner.
"Things are meant to be for a reason," said 34-year-old Mindy Cradell, who was in line at the store herself to purchase a lottery ticket for the draw when she felt a moment of kindness sweep across her and let MacKenzie jump in front of her in the queue.
"My 10-year-old said 'Mom, there's a lady in front of us.' I noticed that the lady was there. Didn't pay a lot of mind to it," said Cradell in an interview with ABC News recently.
Still, imagine Cradell's moment of realization when she saw MacKenzie appear on television when collecting her winnings. No matter how kind, laid back or spiritual someone may be, that would still raise the blood pressure a little, even if just for a moment. Ghandi himself may have even punched a wall in that circumstance.