Political Day Trading Gaining Traction as Presidential Election Heats Up
Posted on: November 3, 2015, 01:49h.
Last updated on: November 3, 2015, 01:49h.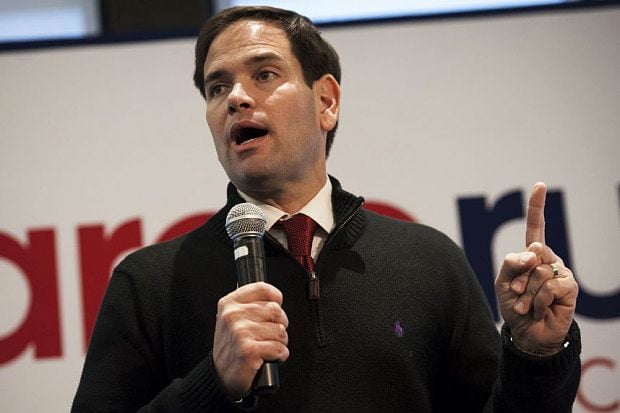 Political day trading is the act of placing real money on predicting the outcome of everything from the 2016 presidential election to whether Congress will repeal the medical device tax.
Prediction market trading dates back to 1999 when two Wall Street futures and options brokers founded Intrade.
The ability to place small wagers on candidates took favor with Americans during the 2012 US presidential election between incumbent President Barack Obama and GOP challenger Mitt Romney.
Unfortunately for Intrade, the United States Commodity Futures Trading Commission (CFTC) filed a civil lawsuit in November 2012 against the platform for unregulated trading.
The legal action led to Intrade initially blocking US customers and the site's ultimate demise three months later.
Possibly due to the surfacing of daily fantasy sports (DFS) and skill-based wagers being deemed clear of the Unlawful Internet Gambling Enforcement Act of 2006, political day trading is back just in time for the 2016 election.
Day Trading Over Polls
PredictIt, the Intrade of 2016, "allows traders to make predictions on potential future events by buying shares in the outcome." Since its launch 12 months ago, PredictIt has attracted nearly 40,000 traders who have wagered $9.4 million as of mid-October.
Pennies compared to the behemoth of daily fantasy, but as the race for the White House, or more appropriately, the long, drawn-out two-year endurance marathon heats up, more casual gamblers will likely take a look at political day trading. 
The relative small wagers that cap out $850 per trade keeps it a "fun" activity according to Microsoft Research Economist David Rothschild.
Players aren't winning and losing millions of dollars every Sunday as is the case on DFS platforms DraftKings and FanDuel. Rothschild also believes maintaining smaller maximum bets will help the market steer clear of government intervention.
Day Trading Over Polls
Political analysts, media pundits, and focus group mediators make careers debating which candidate is performing the best during an election cycle. Every move and speech is analyzed, every poll dissected.
Perhaps the clearest data available on political trends can be found at PredictIt and other similar sites accepting wagers on the eventual results.
According to PredictIt, Florida Sen. Marco Rubio was the big winner at the third Republican primary debate last Tuesday, his share price jumping 11 cents to 53 cents to win the GOP nomination. Former Florida Governor Jeb Bush was the biggest loser, his stock falling from 28 cents to just 17.
While PredictIt predicted it just minutes and hours after the debate that Rubio soared in the CNBC showdown, it took the polls several days to confirm the inclinations of bettors.
In the key battleground of New Hampshire, the second state to vote in the GOP primary, Rubio tripled his support from four to 13 percent and is now positioned behind frontrunners Dr. Ben Carson and Donald Trump. Rubio's favorability also rose 12 percent.
"While it's easy for pundits to say that a candidate is a 'lock' for the nomination or utterly doomed, PredictIt and sites like it have their odds determined by those willing to put their money where they mouth is," Daily Caller journalist Blake Neff concluded last week.