Philippines Police Face Punishment For Not Reporting Illegal Gambling
Posted on: May 29, 2023, 07:44h.
Last updated on: May 29, 2023, 12:33h.
The Philippine National Police (PNP) is taking action against illegal gambling across the country under  Major General Benjamin Acorda, Jr. Special operations forces are being deployed to enforce the agency's "Anti-Illegal Gambling Campaign Plan: Operation High Roller." It comes with a warning to all officers – one strike and you're out.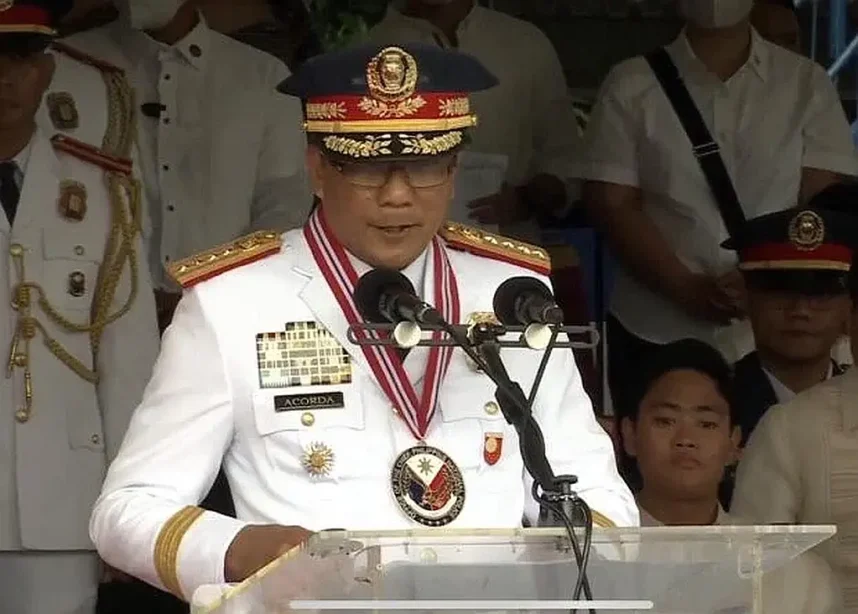 Last Thursday, Acorda announced that the PNP is intensifying efforts to combat illegal gambling. He emphasized a one-shot plan that will involve all members of the force. He stated that negligence or inaction against illegal gambling would result in swift consequences.
Acorda said that any police officer in a position of leadership who fails to effectively curb and prevent illegal gambling within their jurisdiction will face administrative charges and potentially lose their job. The one-strike policy takes effect after officials complete one month of service.
No More Flexibility
Acorda, who officially became the PNP chief only a month ago, and the Philippine Charity Sweepstakes Office (PCSO) recently signed a memorandum of understanding to launch a nationwide campaign against illicit gambling. Together, they believe gambling has a detrimental effect on society.
With this strong stance, the PNP aims to leave no room for leniency in eradicating the illegal gambling menace," said PNP General Benjamin Acorda, Jr.
PCSO Chief Executive Mel Robles acknowledged that illegal gambling activities have a grave impact on the country's moral values. He also said it causes significant revenue losses to the PCSO.
Robles urged individuals to solely engage in PCSO-approved games, like the Lotto and the local  regulated lotteries. He emphasized that such games present an opportunity to not only win rewards, but also to contribute towards charitable causes.
Acorda's Anti-Illegal Gambling Campaign Plan includes the deployment of specialized groups of officers that know how to locate and dismantle illegal gambling operations. The groups essentially have free reign within the boundaries of the law to go after any location and person they believe is involved.
Any officer in a position of authority who doesn't help stop illegal gambling will be held accountable. Acorda promises "no leniency" against anyone who violates the laws.
Policing the Police
The Philippines is facing a decline in the trust of law enforcement and public officials. Months ago, fighting between aspirants for governor in Negros Oriental that allegedly left one candidate killing another.
More recently, the PNP has had to work overtime to clean its image following a scandal involving drug trafficking. The Philippine News Agency recently highlighted a case involving more than 49 senior and junior police officers. Of these, there were five colonels and a general.
They allegedly played either a direct or indirect role in a case involving PHP6.7 billion (US$119.53 million) in shabu, a derivation of methamphetamines. Some of the officers allegedly stole shabu supplies from evidence lockers and put them back on the streets for cash. Others manipulated records to destroy the evidence trails. Several more helped distribute the supplies.
Acorda hopes his new policy will help restore public trust. But some lawmakers don't think it goes far enough. One is Representative Johnny Pimentel, the vice chair of the Philippine House Committee on Good Government and Public Accountability.
Pimentel wants Congress to approve a measure that would make the PNP's Internal Affairs Service a separate body. It would no longer be under the guidance of the agency, a move he says would give it greater flexibility and power to enforce actions against corruption in the PNP.