PokerStars and Full Tilt May Launch in New Jersey in 2014
Posted on: August 13, 2014, 10:49h.
Last updated on: August 13, 2014, 10:53h.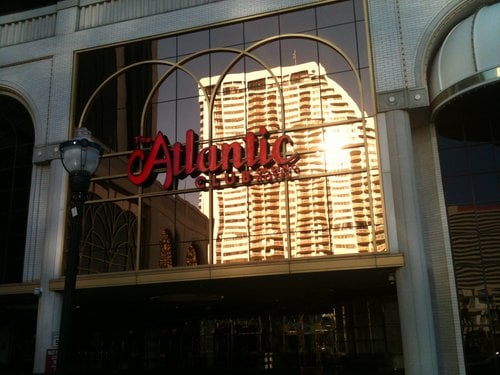 PokerStars is still the biggest name in online poker, but it could be even bigger if it were to be allowed back into the legal US market. Until recently, such a return seemed highly unlikely, with "bad actor" clauses and skeptical regulators keeping the company out of states with regulated Internet gambling. But the sale of Rational Gaming to Amaya was designed to help fix these issues, and that may be showing results faster than anyone could have predicted.
According to a report at NJPokerOnline that cites sources in New Jersey, both PokerStars and Full Tilt are set to receive approval to operate in the online gambling market in the Garden State. The report states that the sites are tentatively set to launch sometime early in the fourth quarter of 2014.
Story Unconfirmed by State Officials
As of the time of this writing, the New Jersey Division of Gaming Enforcement (DGE) has not confirmed that such approvals are forthcoming for the two brands, both of which are now owned by Amaya. But for PokerStars, it would be a quiet ending to a long struggle to get back into the American market via an Atlantic City presence.
Last year, PokerStars failed in an attempt to buy the Atlantic Club casino, an effort that ultimately cost the site $11 million. PokerStars was then able to reach an agreement with Resorts Casino Hotel to provide poker and casino games for their online gambling venture. However, state regulators suspended PokerStars' application, saying that there would have to be significant changes in leadership before they would be reconsidered for a license.
That change came when Amaya acquired Rational Gaming, and the Scheinbergs were removed from their positions at the company as a result. DGE officials reacted positively to the new ownership situation, suggesting that PokerStars' application might be reopened as a result.
Multiple Licensing Paths Possible
Given the fact that Amaya already has a presence in the New Jersey market, however, there's the potential for a conflict when and if PokerStars and Full Tilt enter the market. Amaya provides software for several other casinos that offer online gambling in New Jersey, including the Golden Nugget, Borgata, and properties owned by Caesars. Meanwhile, PokerStars' partnership with Resorts is still in effect.
It's unclear what route PokerStars and Full Tilt would take in order to gain their New Jersey licenses. The latest report suggests that the DGE may not be prepared to revisit the PokerStars application, and instead would be open to adjusting the Amaya licenses to fit the new brands into the mix. That could potentially include allowing Amaya to provide software to Resorts in order to honor PokerStars' previous agreement.
Should PokerStars enter the New Jersey online poker market, it would immediately become a major factor in the industry. PokerStars has a level of name recognition and consumer trust that its competitors will be hard pressed to match, though the company will have to make up for being a year or more behind sites that have already gained a foothold there.
Meanwhile, Full Tilt would likely offer a wider variety of games to New Jersey players, as the company has recently acquired a number of different online casino software packages to integrate into its poker client.