Players Say Right Call Made to Delay 2020 World Series of Poker Amid COVID-19 Crisis
Posted on: April 21, 2020, 02:10h.
Last updated on: April 21, 2020, 02:25h.
Poker players across the world are hopeful the biggest event in their game will get to take place later this year. That's after the World Series of Poker (WSOP) announced Monday that the 51st running of the famed Las Vegas event will not take place as scheduled next month because of the ongoing COVID-19 pandemic.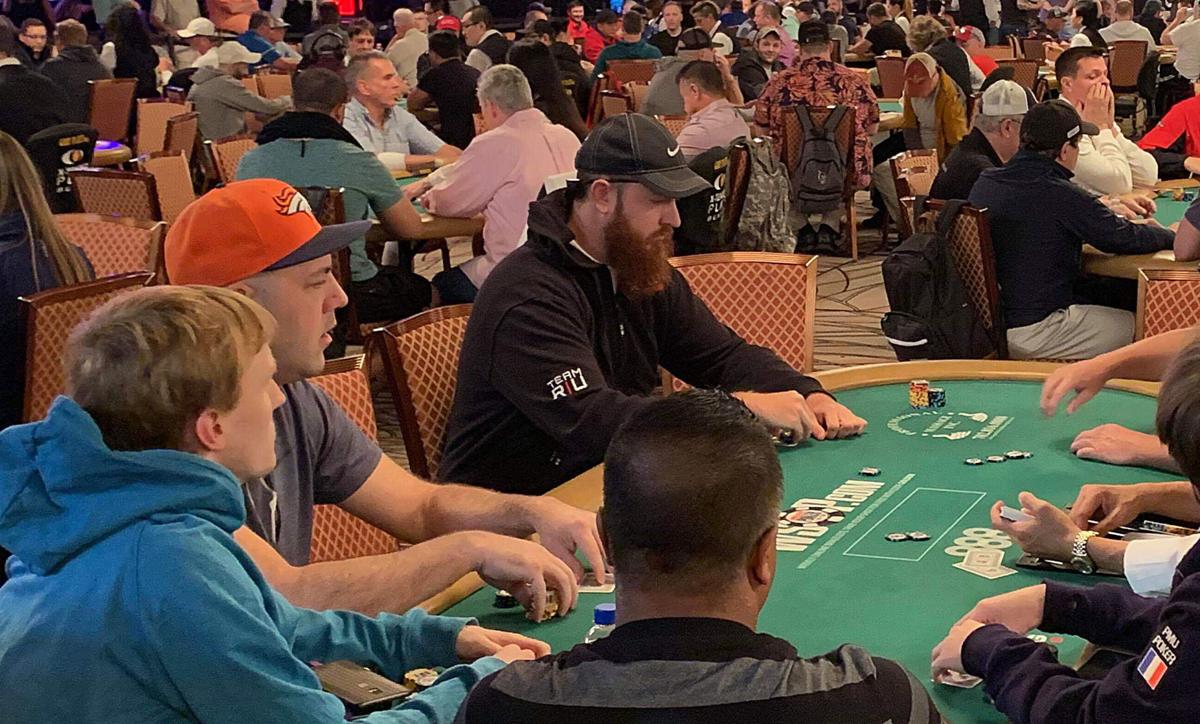 WSOP is actually a series of more than 100 poker tournaments that were scheduled to start May 26 and run through mid-July at the Rio All-Suite Hotel and Casino. The biggest of all is the $10,000 Main Event, a Texas hold 'em tournament that draws in thousands from across the world.
Last year, Hossein Ensan of Germany beat out more than 8,500 others to win the top prize of $10 million and a coveted World Series bracelet. According to WSOP, a record 187,298 people participated in the 2019 events, which generated $293.2 million in prize money.
In a statement, Executive Director Ty Stewart said officials are committed to running poker's biggest event this year. But given the COVID-19 outbreak, they need more time "to proceed on our traditional scale while prioritizing guest and staff well-being."
Officials said they're targeting the 2020 version of the WSOP to run in the fall. However, they added that the schedule will be reexamined with changes to it an almost a certainty.
Right Call to Postpone, Players Say
Some former World Series attendees called the decision a smart one. While the federal government has outlined steps states should take in reopening businesses closed by the pandemic, those businesses will still need to follow social distancing guidelines. Those policies include limiting crowd sizes and working to maintain as clean a space as possible to limit the transmission of the virus.
Chad Holmes, a Wisconsin radio broadcaster, posted a tweet showing a picture from his trip to the World Series last year. It showed dozens of people shoulder-to-shoulder mingling during a break in the action.
Going to Vegas to play in 1 of the events each summer during my vacation is a yearly highlight, but social distancing is next to impossible," Holmes tweeted. "Hopefully the health crisis will improve enough for the WSOP to return late in the year."
Garry Gates, a Henderson, Nev., poker player who made the final table in last year's Main Event, told KTNV-TV in Las Vegas he also understood the rationale.
"In terms of poker, when you're sitting there for ten hours a day and passing the same chips and cards among people sitting in close proximity with each other, it's the exact type of environment that would lead to spreading this type of virus. So I think they made the right call and I think everyone will be that much more excited when we finally get to play when they do reschedule," he said.
Online, European Tournaments Planned
While poker's big event is not happening as planned, all is not necessarily lost for the WSOP, Stewart said in his statement.
"In the interim, official WSOP competitions are expected to be played online this summer, and we will soon announce details of an expanded series of tournaments to be played on WSOP.com and through partnership with international operators, which will allow players to chase WSOP glory from their homes," he noted.
Real-cash games at WSOP.com are currently only available to New Jersey, Nevada, and Delaware residents 21 and older.
Beyond the Vegas event, WSOP officials still have the Global Casino Championship on the docket for Aug. 11-13 at Harrah's Cherokee Casino in North Carolina. That event, though, is invitation-only.
A European WSOP event is also still planned for the Czech Republic this fall.