Planet Hollywood Rolls Out Gamblit Skill Gaming VGMs
Posted on: March 31, 2017, 07:00h.
Last updated on: April 1, 2017, 10:29h.
Caesars' Planet Hollywood has become the latest casino property in the US to trial  skill-gaming on the casino floor.
Three multi-player gaming terminals, known as video gaming machines (VGMs), supplied by Glendale, California-based company Gamblit, have been installed as part of an obligatory 30-day field trial before regulatory approval can be finally granted.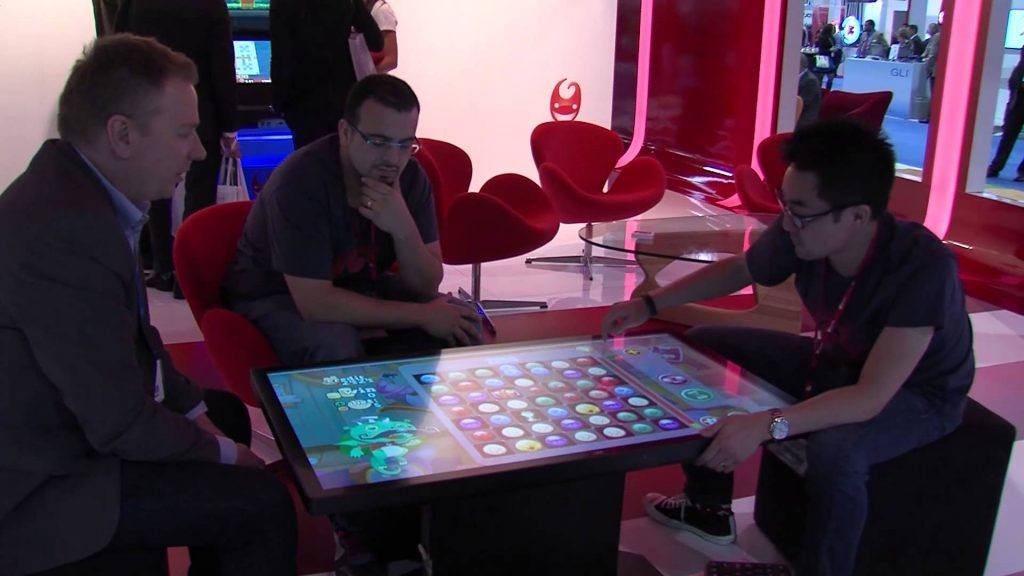 Assuming they get the green light, Caesars has said hundreds more Gamblit VGMs will be rolled out in its Nevada properties, including Caesars Palace, The Linq Hotel and Harrah's Lake Tahoe.
The company also plans to introduce them into Southern California, at its Harrahs Resort.
"Our partnership with Gamblit brings a unique experience to our casino floors and is an important step toward modernizing our customers gaming experience," Caesars Entertainment President and CEO Mark Frissora said in a statement.
Game-changer?
Both Nevada and New Jersey were compelled to amend their gaming laws to permit the introduction of these new skill-game-slots hybrids in their casinos.
Previously, by law, anybody playing a gambling machine had to be offered the same chance of winning as everyone else in order to ensure fairness. But the new idea of "variable payouts" means that players who are particularly adept at, say, repelling zombies during a video bonus round, will have higher odds of winning.
The idea is to balance the kinds of games people play on their phones, like first-person action, racing, fighting and puzzle games, within a similar financial model to traditional slot machines in attempt to attract the allegedly "slot-phobic" millennial.
Caesars introduced the world's first commercially-operational skill-based casino gaming machine at its Harrah's Casino in Atlantic City at the beginning of November, supplied by Gamblit rival GameCo. GameCo is currently in the process of pursuing licensing in Nevada.
Zombies Heading to Vegas
Gamblit's game tables, known as "the ModelG," are designed (unlike slots) to be sociable, hosting between two and four players for head-to-head games. The tables currently feature two games, Gamblit Poker and Cannonbeard's Treasure, with capacity for more to be added, pending approval.
Mobile zombie-runner game, Into the Dead, which was originally released by PikPok on iOS and Android in 2012, and futuristic racing game, Breakneck, are just two video games currently in the process of being "gamblified" by Gamblit.
The new machines are situated prominently, in the center of Planet Hollywood's casino area, close to the Heart Bar. A brand ambassador will be stationed near the machines to help answer questions.
"Our goal is to educate people about our new exciting offering," said Jennifer Forkish from Caesars. "It marries the video gaming experience with the excitement of a casino atmosphere."