Plan to Move Preakness from Baltimore's Pimlico Rankles Mayor, Urges Multi-Use Plan to Save Track
Posted on: February 20, 2019, 03:22h.
Last updated on: February 20, 2019, 03:55h.
Baltimore's mayor and Pimlico Race Course's owners remain at odds over a plan that would move horse racing's Preakness Stakes away from the city's historic track. And neither side is mincing words when it comes to their viewpoints, with an ugly public battle over the future of the Maryland course.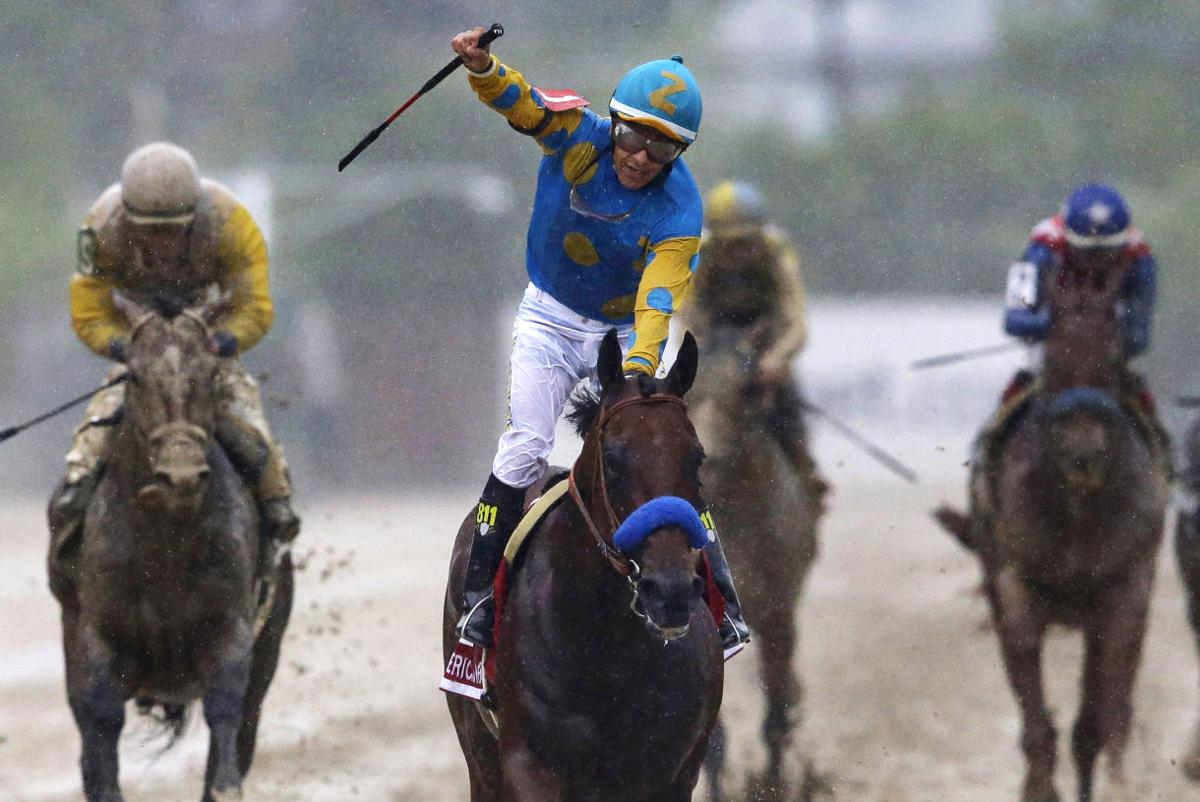 Last week, Mayor Catherine Pugh sent a letter to Maryland Gov. Larry Hogan and the state's legislative leaders denouncing a plan by The Stronach Group to renovate Laurel Park into a "super track" that would host the second leg of horse racing's Triple Crown. TSG detailed its proposal in its own letter to state officials earlier this month.
Laurel is located nearly halfway between Baltimore and Washington. Like Pimlico — which started the Preakness in 1873 and has held the race every year since 1909 — Laurel Park is owned by TSG, a family-run company based out of Ontario, Canada.
TSG has proposed spending $120 million to redevelop Laurel Park. Renovations to Pimlico have been estimated at more than $420 million.
"Together, we can preserve the Preakness Stakes in Maryland, improve the racing industry, realize sustainable year-round horse racing and training, and enhance guest experience and greater fan engagement in Maryland," Stronach Chief Operating Officer Tim Ritvo wrote.
A message requesting comment from Gov. Hogan's office was not returned as we went to publication.
Pugh Fires Back at Stronach Proposal
In her letter, Mayor Pugh expressed skepticism that TSG could even carry out a plan to redevelop Laurel Park, citing bankruptcy filings and lawsuits between family members.
Certainly, before throwing away the racing tradition of the Preakness Stakes, the annual Super Bowl of Baltimore City, and a generator of significant revenue for Maryland, TSG should be required to demonstrate that they have the bandwidth to create their recently announced 'super track,'" Pugh wrote on Feb. 15.
The mayor's letter urged support for a plan that would create a multi-use development at Pimlico instead — one that could be used year-round and not just for racing — but she noted that of the $424 million price tag on the plan, only $29 million is tied directly to the racetrack.
Pugh also doubted claims that TSG would remain a committed partner to Pimlico if it was able to move the Preakness 20 miles south to Laurel.
"They will leave Pimlico a fenced-in vacant lot with failing structures," she wrote. "TSG allowed Pimlico to deteriorate even when they had State [Racetrack Facilities Renewal Account] money to maintain and improve it."
In a statement to Casino.org, Stronach CEO Ritvo expressed disappointment with Pugh's response.
"Sadly, the Mayor is not willing to entertain alternatives on this issue and the only response is the introduction of yet another bill calling for yet another study on Pimlico," Ritvo said.
"We believe it is the Mayor's civic duty to look beyond two days of horse racing to other possible solutions that will benefit the communities surrounding Pimlico without the $424 million price tag, a cost that was determined by the Maryland Stadium Authority," he added.
Pimlico Reaching Obsolescence, Exec Claims
Ritvo's letter, dated Feb. 8, said the Baltimore track "has reached the end of its useful life as a major event venue," noting that TSG would invest $60 million to redevelop Laurel, with the remaining funds coming from the state.
In devising its proposal, TSG has met with representatives of the state's Thoroughbred Horsemen's Association and the Horse Breeders Association. Those talks have centered on how to add more racing days in the state, attract larger and higher quality racing cards, and generate more simulcasting revenue.
The best path to accomplish that, Ritvo wrote, will be through Laurel.