Plainridge Park Table Games Discussion Heats Up, Lawmakers Say Critical for Casino Competitiveness
Posted on: July 17, 2019, 08:16h.
Last updated on: July 17, 2019, 08:16h.
The Plainridge Park Casino, the sole slots-only Category 2 gaming facility in Massachusetts, needs inclusion of table games to remain relevant, some state lawmakers claim.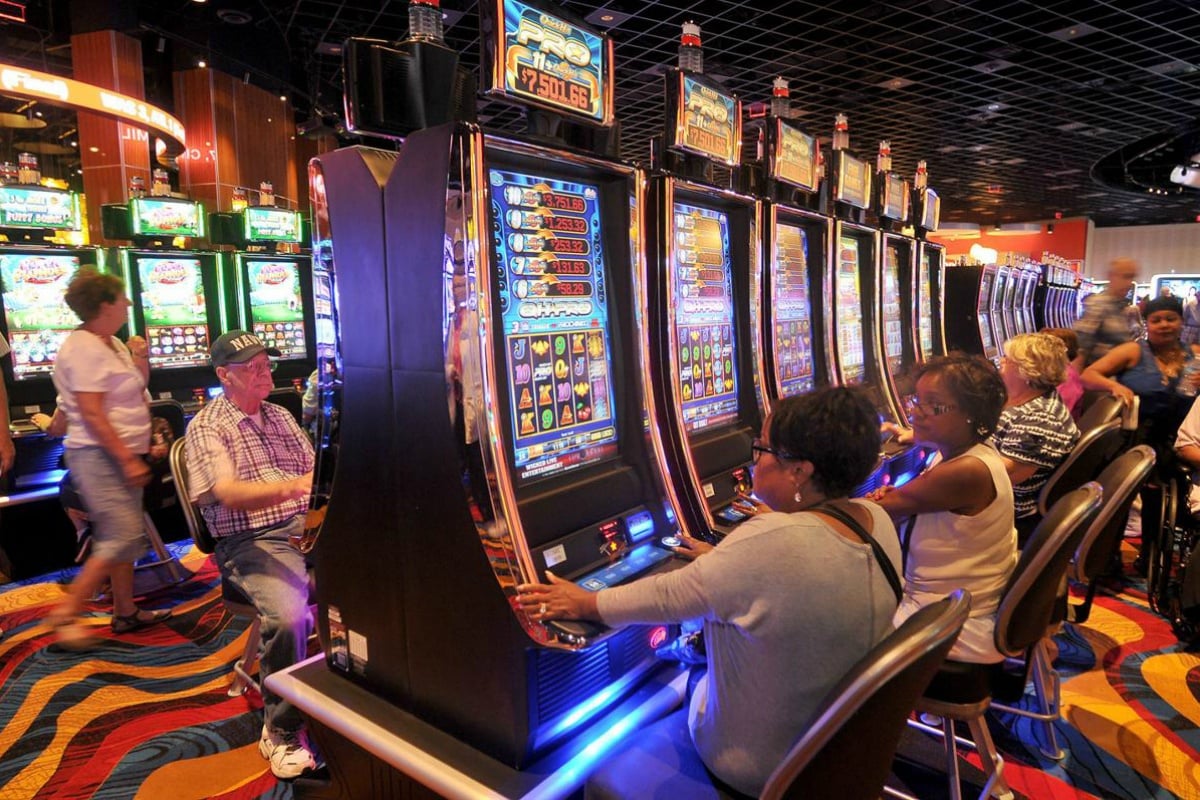 The Plainville casino was the first to open under the state's 2011 Expanded Gaming Act. The legislation authorized three destination casino resorts in three geographically diverse regions, as well as a single slots venue – Plainridge Park.
Slots went live at the harness racetrack in the summer of 2015. Area lawmakers say the casino has improved the community and surrounding areas, but with added competition in both the state and nearby Rhode Island, Plainridge needs table games.
You're looking at a community which borders the state of Rhode Island and just 10 miles away we have Twin River and about 26 miles away we have the Tiverton casino and these casinos were put in place to directly compete with Plainridge," Rep. Jeff Roy (D-Franklin) told the House Economic Development and Emerging Technologies Committee this week.
"Neither of them had the table games when Plainridge was given its slot license but they now have those in place and they are directly competing for Massachusetts dollars," he attested.
Legislation Introduced
Roy is supporting legislation introduced in January by Rep. Shawn Dooley (R-Norfolk) that would allow Plainridge to include up to 30 table games, and add an additional 250 slot machines to its current 1,250 terminal limit.
However, the bill doesn't specify whether the casino that's owned by Penn National Gaming would be required to pay a supplemental upfront fee to the state for the tables. The Category 2 property came with a $25 million license fee, far cheaper than the $85 million MGM and Wynn paid for their destination resort casinos, respectively in Springfield and Everett.
Gaming USA analyst Alan Woinski told the State House News Service this week that the glitzy MGM Springfield and Encore Boston Harbor, and inclusion of table games at Plainridge, would make Massachusetts the gaming industry leader over Connecticut and Rhode Island.
"If the Massachusetts Gaming Commission is smart and pushes to get table games at the Plainville racino, the combination of Wynn's high-end table game presence at Encore and a low-end table game business at Plainridge Park will put a hurting on the casinos in Rhode Island and Connecticut," Woinski wrote. "If we were Massachusetts lawmakers, we would run, not walk, to the capital to convince anyone who would listen to give Plainridge Park live table games."
Local Backlash
Not all are in favor of allowing Plainridge to expand its casino floor offerings.
A local couple in Hopkinton who run a sound engineering firm told the House committee that their accountant stole $885,000 from them and nearly $500,000 from another business to cover his gambling debts incurred at the slots parlor. Sara Austin said their bookkeeper was "considered a VIP."
Imagine that, the casinos allowing this to happen. The casinos courted him and I am almost certain they knew all of it was stolen money," Austin opined. "They didn't care, they were winning."
Austin didn't provide specifics on her belief that the casino knew the funds were stolen.