Pinnacle Sports Stanley Tomchin Avoids Felony Charges
Posted on: July 31, 2014, 05:45h.
Last updated on: July 31, 2014, 06:16h.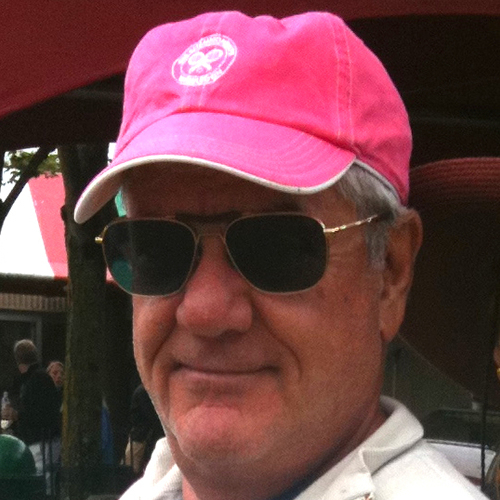 Stanley Tomchin has some stake in the online bookmaker Pinnacle Sports, but it's unclear if he's a primary owner of the site. He was certainly a talented games player, though it's hard to say just how impressive his accomplishments really are. But one thing is for sure: Tomchin won't be spending any time in jail in the immediate future.
Tomchin reached a plea agreement with the Queen's County District Attorney's Office in New York, pleading guilty to a misdemeanor charge, but avoiding the 56 felonies he had been charged with back in 2012. At the time, Tomchin was facing charges including money laundering, enterprise corruption, and conspiracy.
Tomchin Avoids Jail Time
Those charges could have come with extensive jail time. Instead, Tomchin will avoid both prison and supervised probation after ending the case with just one class B misdemeanor. The charge is conspiracy in the sixth degree, the lowest category of criminal misdemeanor under New York State law.
"The District Attorney's Office began this case with an exaggerated press statement that sought to portray Mr. Tomchin as a gangster kingpin," said lawyer David Deitch. "Their willingness to resolve the case with a plea to a class B misdemeanor shows that those claims were no more than a smoke and mirrors façade designed to hide a case with weak evidence."
The plea was all the more remarkable considering that Tomchin was one of 25 individuals who were indicted in connection with the case. Several of the other individuals entered guilty pleas that saw them admit to felonies that include promotion of gambling and money laundering.
The defendants were accused of using runners to place illegal bets with Nevada sportsbooks. They were allegedly part of a betting syndicate on the east coast known as the "Jersey Boys." The indictments accused the group of having run an illegal gambling operation that took more than $50 million in bets. Tomchin was described as a top bookmaker in the indictment, and media reports in the wake of the indictment even suggested he could have ties to organized crime.
One of the more prominent defendants in the case was former Cantor Gaming executive Mike Colbert, who pleaded guilty to a single charge of conspiracy in federal court. Cantor Gaming was also required to pay a $5.5 million fine to take care of a related civil complaint from Nevada gaming regulators.
Bridge, Backgammon, Chess and More
On his website, Tomchin is described as "the world's most successful professional games player who is now using his good fortune to support several philanthropic causes." Tomchin was an associate of legendary backgammon player Paul Magriel, co-authoring a book with him and becoming a world-class player in his own right. He was also a top bridge player and claims to have been a chess master at age 13, though records with the United States Chess Federation only date back to 1990, at which point he had an "expert" rating (one level below master).
Tomchin eventually became a high-stakes sports bettor, and was part of the original "Computer Group" that successfully bet millions each year during the 1980's. According to at least one estimate, the group may have made $14 million from 1980-1985, winning about 60 percent of their bets during that period.