Philippines President Rodrigo Duterte Cans $1.5B Manila Casino Development
Posted on: August 8, 2018, 06:00h.
Last updated on: August 8, 2018, 04:18h.
Philippines President Rodrigo Duterte stopped construction on a $1.5 billion casino resort just moments after the development company behind the project held its ceremonial groundbreaking in Manila.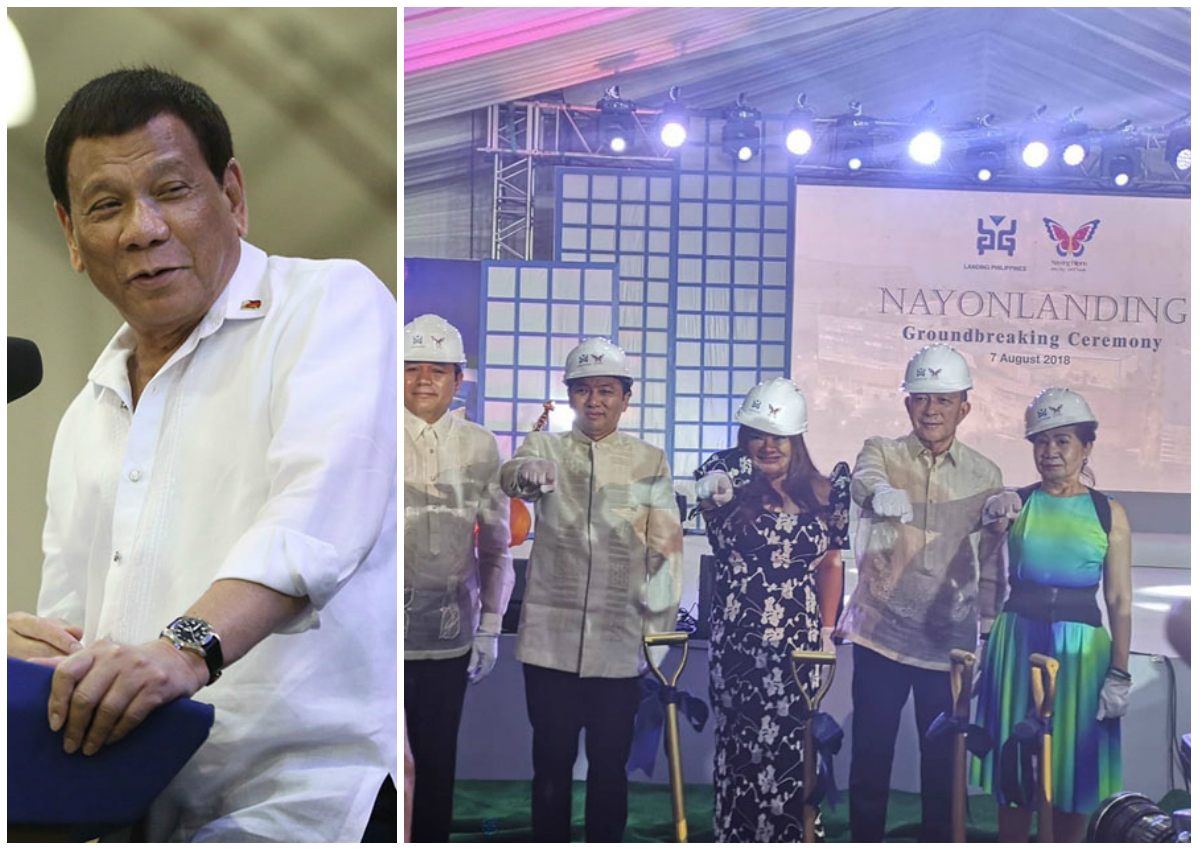 Landing International, a gaming and hospitality company based in Hong Kong that owns and operates Jeju Shinhwa World in South Korea, received a gaming license in the Philippines in July. But this week, Duterte says the land-lease deal reached by Manila officials is "unconscionable," and therefore mandated the project be called off.
Sorry to burst your bubble, people, but the president said that is grossly disadvantageous to the government," Duterte spokesman Harry Roque told reporters just moments after Landing broke ground.
Landing International's $1.5 billion casino was to be the fifth integrated resort in Manila's Entertainment City. The developer said it would house 155 table games and 239 slot machines, along with a hotel, convention center, and water park. It was scheduled to open in 2022.
Blocking Investment
PAGCOR revenues collected from the country's casinos are one of the largest tax sources for the Filipino government. But Duterte isn't looking to grow those funds.
The Landing International halting isn't the first major investment that Duterte's stopped.
Earlier this year, he closed Boracay Island, a major vacation destination, and ordered its cleanup. Hong Kong casino group Galaxy Entertainment, led by billionaire Lui Che Woo, was in the early stages of developing a $500 million casino resort on the island, but Duterte interjected in May.
"You know the billionaires? They were of the belief that that island there is okay for anything," the president said of Galaxy despite the company obtaining an operating permit from the Philippines Amusement and Gaming Corp (PAGCOR). "They want to build casinos. I did not allow it."
Landing International says it's moving forward with the Manila casino despite Duterte's orders.
"Unless the lease contract is cancelled or nullified on solid legal grounds by the courts, Landing has reason to believe that it is a valid leaseholder and can legally proceed," the company said in a statement.
Duterte Back to Anti-Gambling
The president has had a contentious relationship with the gaming industry since he assumed office in 2016.
Duterte initially directed law enforcement to crack down on underground gambling syndicates. He additionally forced PAGCOR to not renew the operating license for PhilWeb, which at the time was the country's largest interactive gaming company.
He would later ease his anti-gambling position by saying, "Pay the correct taxes, gamble until you die. I do not really care."
Looking to rid the country of corruption, he then directed PAGCOR to sell off its land-based casinos and transition into a regulator-only capacity. Duterte now says gambling has "deleterious effects" and should be reduced to the "barest minimum."
Duterte has been criticized by the UN on charges of violating basic human rights. Just this week, he lined up more than 100 Philippines National Police officers who are under investigation for committing crimes and threatened to kill them all in front of the media.