Philippine Police Accused of Moonlighting as Private Security for POGOs
Posted on: October 13, 2023, 07:34h.
Last updated on: October 13, 2023, 12:03h.
The Philippine Offshore Gaming Operator (POGO) segment and the Philippine National Police (PNP) have received a strong rebuke from the man who used to lead the police force. In a bold critique of the PNP, former Chief Panfilo Lacson, who is also a three-term former senator, has raised concerns over officers engaging in moonlighting activities as private security for operators of POGOs.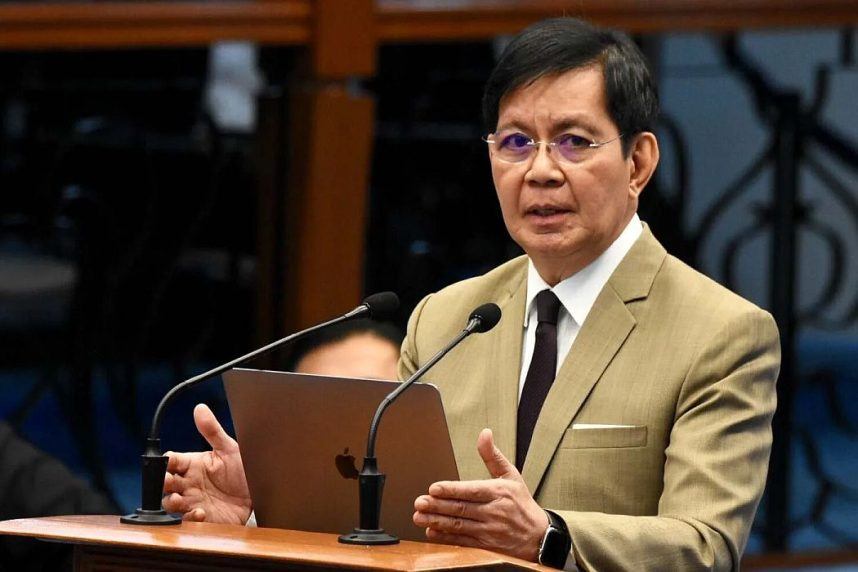 Lacson, who served as the PNP Chief from 1999 to 2001, expressed apprehension about the potential conflicts of interest and implications for the integrity of law enforcement. His remarks come amid growing scrutiny of POGOs, which have faced various controversies in recent times.
The former police chief pointed out that police officers, while on active duty, should not be concurrently working as private security personnel for entities, especially those in industries under regulatory scrutiny. His remarks, which he posted on X (formerly Twitter), also seemed to include a direct attack on the new PNP chief, Major General Benjamin Acorda, who was appointed earlier this year.
Philippine Police Double-Dipping
The involvement of law enforcement in POGO security operations raises questions about the impartiality and independence of the police force in dealing with potential legal violations within the gaming sector. The sector has been embroiled in numerous scandals lately that involve accusations of human trafficking, coercion, physical abuse, and more.
To the PNP leadership, thank you for this. Go get them. Many netizens shared the same sentiment based on personal knowledge or experience. Just to remind you, we never tolerated moonlighting and 'kotong' cops when I was your CPNP. https://t.co/dF5qB8fctv

— PING LACSON (@iampinglacson) October 12, 2023
Possibly in response to Lacson's concerns, the Department of the Interior and Local Government (DILG) has taken swift action. It has ordered an investigation into the matter, with DILG Secretary Benjamin Abalos, Jr. telling the press this week that charges could be filed if the allegations are true.
The DILG is committed to ensuring the transparency and integrity of law enforcement agencies. The investigation aims to ascertain the extent of police involvement in POGO-related security operations, identify any potential breaches of protocol, and recommend necessary actions to maintain the credibility of the police force.
POGO Market to Shrink
The POGO sector is facing a pivotal moment, as the gaming regulator PAGCOR (Philippine Amusement and Gaming Corp) gears up to unveil its list of recently licensed offshore gaming operators later this month. This development follows a significant shift in the regulatory landscape, placing all POGOs under a "probationary stance" in August.
The stringent probity process, integral to the revised regulatory framework, has been a prerequisite for operators seeking licensing approval. PAGCOR Chairman and CEO Alejandro Tengco disclosed that the regulatory body is poised to reissue between 55 and 65 licenses, while dozens more will be rejected.
Notably, a noteworthy semantic change accompanies this regulatory evolution, as the operators will no longer be identified as POGOs. Instead, they will now be known as Internet Gaming Licensees (IGLs), reflecting a broader industry rebranding effort. It's also an attempt to erase the stigma associated with the term POGO.
There have been calls for the complete dissolution of the POGO sector, as well as a prohibition of all online gambling. This is the direct result of the thousands of cases of human trafficking that have been associated with certain operators.
PAGCOR has repeatedly pointed out that those cases didn't involve licensed POGOs. Instead, operators who had exited the licensed market perpetuated the crimes. The debate is still on the table in the Philippine government.