Philadelphia City Council Votes 17-0 Against Satellite Casino
Posted on: December 15, 2017, 04:30h.
Last updated on: December 15, 2017, 03:56h.
The Philadelphia City Council unanimously voted 17-0 against allowing a Category 4 gambling venue, the so-called "mini-casinos," from being placed within its downtown area.
Local officials also voted against allowing qualified diesel truck stops from housing video gaming terminals (VGTs).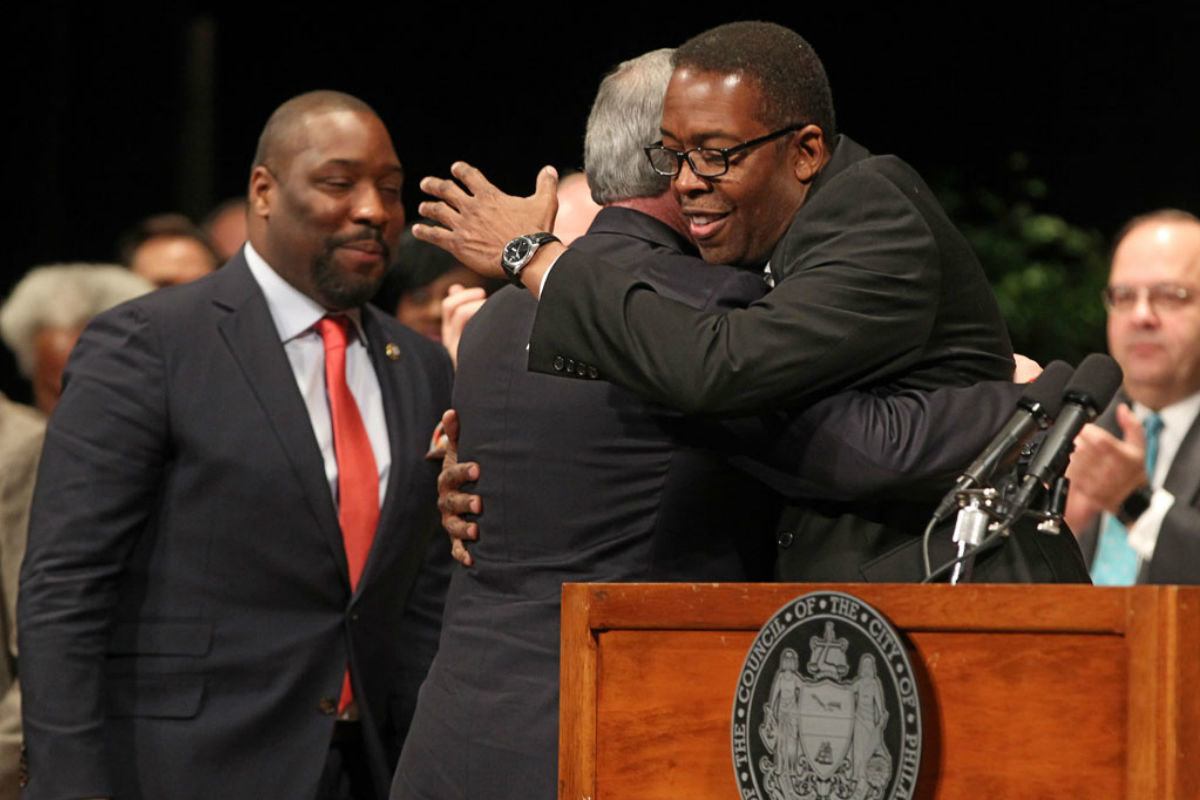 Council members were quick to explain that they were sending "a strong message" to legislators in the Harrisburg capital.
"It is dangerous to even think about this type of gaming expansion into our neighborhoods," Councilman Bobby Henon declared. "It's like inviting a vampire into our home and getting bitten."
He continued that the city's widespread poverty would be only further hurt by new gambling options. "We cannot afford to take that kind of risk. It would destroy the fabric of the citizenry."
In late October, the Republican-controlled General Assembly passed a far-reaching gambling expansion package in an effort to create new forms of tax revenue for the state. It was later signed by Governor Tom Wolf (D).
Along with the 10 satellites, with each permitted to house up to 750 slot machines and 30 table games, the legislation authorizes online gambling, daily fantasy sports, gambling inside airports, truck stop slot machines, and creates a framework for future sports betting.
Hazy Law
Municipalities have until January 1 to pass resolutions opting out of the satellite casino process, and more than 400 have already done so. If they don't, come January 10, the state's 10 present Category 1 and 2 license holders can bid on the mini-casinos and choose that location for the venue.
However, the legislation mandates that the satellites "may not be within 25 linear miles of another Category 1, Category 2, or Category 3 licensed facility, but may be within 25 linear miles of the winning bidder's licensed facility."
That's an easy interpretation in places like the Harrisburg metro where there's only one gambling venue, Penn National Gaming's Hollywood Casino. But in the Philadelphia region, where there are already three casinos and a fourth on the way, the law isn't quite so clear.
SugarHouse is the only casino within Philadelphia City proper, but Bensalem's Parx and Chester's Harrah's are both nearby, and certainly within the 25-mile radius. A second casino in Philadelphia City is also currently under construction, Philadelphia Live, located in the Stadium District.
In layman's terms: the law says a casino can build its satellite within 25 miles of its own casino, but not within 25 miles of a competitor. With the Philadelphia City Council banning mini-casinos, determining which provision holds more power doesn't require additional clarification at this juncture.
Pittsburgh would be the only other locale where the law might need explanation. Pittsburgh's Rivers Casino and The Meadows in Washington, PA, are just 15 linear miles apart.
About That Truck Stop Ruling
The truck stop gaming expansion law mandates that for convenience stores to qualify for the VGTs, the establishments must sell an average of 50,000 gallons of diesel fuels each month, have parking spaces for 20 commercial vehicles, and be situated on at least three acres of land. As of today, Philadelphia has no such truck stop.
The council said it was concerned a gas station could build out its property simply in hopes of becoming a downtown gambling venue. The truck stop law permits just five total VGTs per qualified location.