Phil Mickelson Acquaintance Sentenced to 12 Months in Prison for Illegal Gambling Operation
Posted on: June 7, 2016, 10:38h.
Last updated on: June 10, 2016, 02:08h.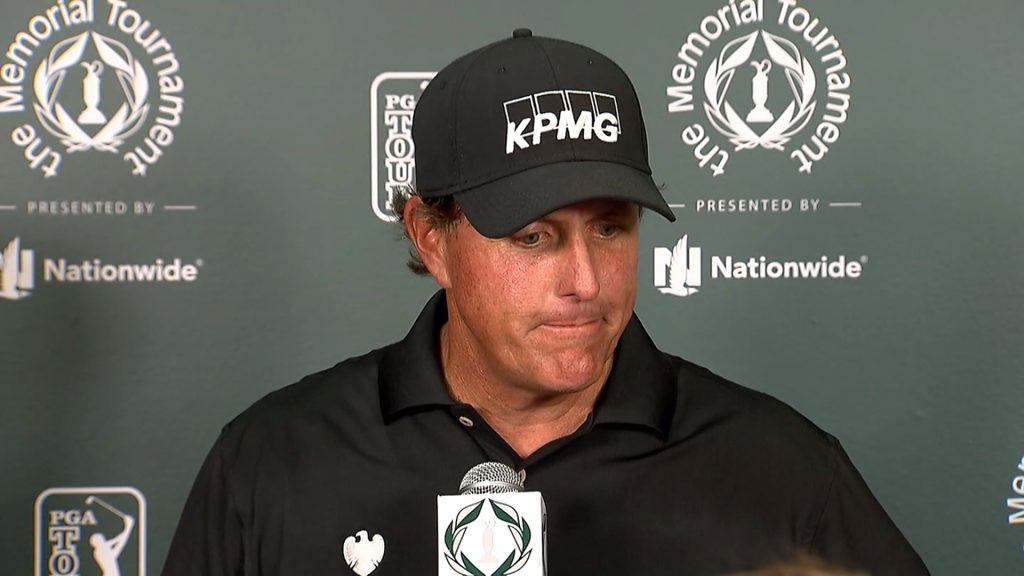 Phil Mickelson isn't having a good 2016 thus far. Still winless through 13 events on the PGA Tour this year, Mickelson has been in the news more for his ties to both alleged and convicted individuals involved in illegal gambling and money laundering.
This week in California, US District Court Justice Virginia Phillips sentenced Gregory Silveira to 12 months and one day in prison and ordered him to pay an $18,000 fine for wiring $2.75 million of a client's money in 2010 to an illegal offshore gambling sportsbook. According to an investigation by ESPN's "Outside the Lines," the money belonged to Mickelson who was paying down gambling debts.
Silveira initially pled guilty to facilitating the exchange before unsuccessfully trying to withdrawal his plea. Though the prosecution asked for five months behind bars, Judge Phillips more than doubled the prison term.
Mickelson has not been charged in the Silveira case.
Repeat Un-Offender
Silveira's sentencing comes at a rather poor time for Mickelson.
Just last month, the 42-time PGA Tour winner forfeited nearly $1 million stemming from what the US Securities and Exchange Commission (SEC) believed to be ill-gotten profits. Though he was once again not charged, US Attorney for the Southern District of New York Preet Bharara, the architect of poker's Black Friday in 2011, asserted that Mickelson's friend Billy Walters received inside information from an executive at Dean Foods that owed Walters gambling debts.
Walters dispersed the confidential knowledge to Mickelson, and their "investments" profited the two handsomely. Mickelson's stock trades in Dean Foods netted him $931,000.
Walters has maintained his innocence and plans to fight the 10 criminal charges levied against him. Phil is ready to move forward.
"I'm disappointed to have been a part of that whole thing, but after a thorough investigation, I'm pleased that it's behind me," Mickelson said at Jack Nicklaus' Memorial Tournament where he placed 20th.
Media Darling
Mickelson has been perhaps the most popular golfer over the last two decades, which is why his ties to gambling have rapidly become mainstream news. Forbes estimates that Mickelson's income in 2015 was $51 million, with $48 million stemming from product endorsements using his likeness.
Mickelson is notorious for playing high-stakes practice rounds at PGA events. Though technically banned by the golf tour in America, side bets in the thousands of dollars are alleged to be commonplace with Mickelson.
The continued scandals surrounding the superstar have many fans worried, and analysts are beginning to call his legacy into question.
Few players today attract larger crowds at tournaments, but Mickelson's recent activity might also be attracting prying eyes of federal investigators.
"I have to be responsible for the people I associate with," Mickelson said recently. "Going forward, I'll make the best effort I can to make sure I represent myself, as well as my family, as well as my companies, in the way that I want to and they deserve."
The US Open, the only major Mickelson hasn't won, begins on June 16. Winning would certainly change the narrative embodying the 45-year-old famed golfer.