Phil Mickelson Acquaintance Billy Walters to Seek Dismissal of Insider Trading Charges
Posted on: January 5, 2017, 06:00h.
Last updated on: January 5, 2017, 12:55h.
Pro golfer Phil Mickelson is beloved on the PGA Tour, but when the superstar steps outside the ropes, he sometimes doesn't run with the noblest crowd.
In 2014, the New York Times and Wall Street Journal began publishing reports of Mickelson's possible involvement with an insider trading and illegal sports gambling probe being conducted by the Federal Bureau of Investigation (FBI).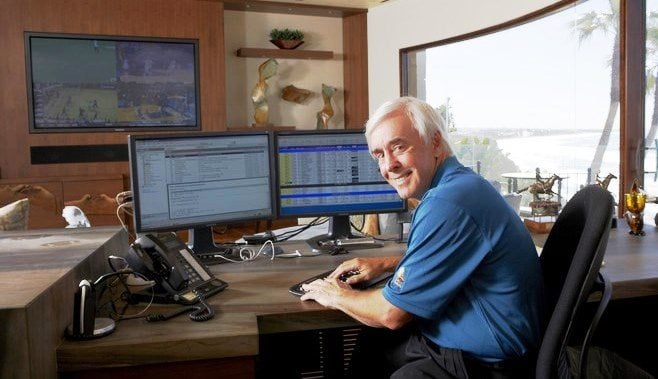 It was alleged that Mickelson accepted a stock tip on Dean Foods in 2012 from famed sports bettor Billy Walters, a longtime friend of the World Golf Hall of Fame member.
The "investment" netted Mickelson $931,000 in just nine days. Former Dean Foods Chairman Thomas Davis reportedly owed Walters money, and gave the bookie nonpublic information on the food and beverage company that saved him $40 million.
This week, David Chaves, a former federal prosecutor turned FBI agent, was named in court papers as the person who leaked investigation details to the media. His name was previously blacked out in earlier public documents.
Chaves' actions severely hamper US Attorney for the Southern District of New York Preet Bharara's case against Walters. Bharara is known to online poker players as the architect of 2011's "Black Friday."
"The leaks . . . should never have happened," Joan Loughnane, Bharara's chief counsel said in court in December. "I wish we had done a better job discovering what happened back in 2014."
Greens Not in Regulation
Mickelson was never charged in the Dean Foods case, but agreed to forfeit his nearly $1 million in stock earnings. While many on social media are glad 2016 is over due to the laundry list of celebrity deaths (spoiler alert: it will happen again in 2017), Mickelson is glad to have the previous 12 months behind him for different reasons.
Before his near run-in with the law in the Walters case, Mickelson avoided being formally linked to Gregory Silveira. In 2015, Silveira, who reportedly has ties to offshore gambling networks, pled guilty to the "money laundering of funds from PM."
"I have to be responsible for the people I associate with," Mickelson said last summer. "After a thorough investigation, I'm pleased that it's behind me."
"Lefty" is one of the most popular golfers on the planet, but is also known for allegedly engaging his opponents in substantial side bets during both practice and competitive rounds on the PGA Tour.
Winning Walters
Walters' legal team is expected to soon request that the insider trading charges placed against its client be dismissed. It appears there's a decent chance of that happening after the case largely played out in the public eye without due process.
It's quite ironic that the leaking of classified information by an FBI agent might get Walters off charges of leaking classified stock information. Barry Berke, Walter's lead attorney, says the FBI tip to the New York Times and Wall Street Journal was to incite media coverage over the case, which he believes had stalled.
Walters is thought to be one of the most successful sports bettors in American history. In 2015, ESPN ran a piece titled "Life on the Line" that all but celebrated his amazing run in not only sports betting, but also real estate and the stock market.