LV Raiders Stadium Construction (Almost) Ready for Takeoff on FAA Safety Approval
Posted on: August 17, 2017, 10:50h.
Last updated on: August 17, 2017, 11:47h.
The Las Vegas Raiders hope to begin playing in their new $1.9 billion, 65,000-seat home stadium along the Strip in 2020, but that timeline could suffer a setback if plans don't pass muster with the Federal Aviation Administration, which just issued its first report. 
On Wednesday, the FAA gave its initial findings that at 225 feet tall the proposed stadium would not impact planes arriving and departing nearby McCarran International Airport. But now developers must wait for completion of a public commentary process, currently open until September 22, before all is ready for takeoff.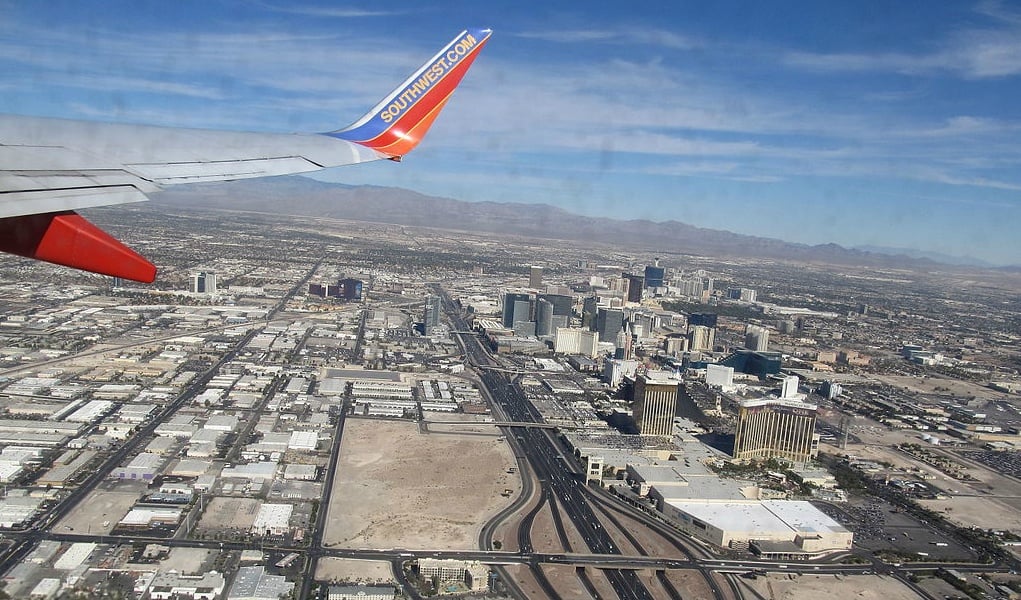 Before Clark County can issue final building and zoning permits for the project, it needs the FAA's full approval. That appears likely to come late next month, somewhat later than initially expected, which could set back the overall timeline for the stadium.
The FAA must review blueprints on any structure that exceeds 200 feet, and a Clark County ordinance requires FAA safety approval before construction can move forward.
County Commission Chairman Steve Sisolak told the Las Vegas Review-Journal that the county is "reaching out to the FAA to see if we can make an accommodation" to avoid any unnecessary delays.
Aviation Experts Only, Please
The FAA's public review is not a forum for locals (or casino billionaires) to voice opposition to the NFL coming to town or funding plans that call for $750 million in hotel occupancy taxes.
Its purpose is to solicit comments directly relevant to air traffic control, from aviation experts who may have unique insight into impacts that the FAA previously hadn't considered.
According to the FAA's website, public comment periods typically last 20 calendar days, but in this case, for reasons not made clear to the public, review of the Las Vegas Raiders stadium plans will last 37 days.
The future home of the Raiders is set to be built on a 62-acre plot of land between Russell Road and Hacienda Avenue, just west of I-15. For those familiar with the Strip, the area is west of Mandalay Bay. The field will be less than a mile from the busy airport runways serving Las Vegas.
Flight Delays
The Las Vegas Stadium Authority has put together a timeline that calls for stadium site work to begin in December 2017. But with the FAA's final approval now most likely coming in October, two months later than the LVSA initially expected, work might not begin until early next year.
Construction as planned should take 30 months, with the facility to be completed in June 2020, less than two months before the Raiders begin preseason play. That still should be plenty of time, but the project already has little wiggle room to meet NFL scheduling demands, so any additional delay breaking ground on land that's presently vacant dirt dirt could be problematic. 
The Oakland Raiders lease agreement is up after 2018 in the Bay Area. Owner Mark Davis is expected to negotiate an additional one-year deal for 2019, but otherwise he'll need to find a temporary home before the team makes its permanent move to Las Vegas.