High-Rolling Attorney Trashes Las Vegas Hotel Suite for $100K
Posted on: June 6, 2013, 05:30h.
Last updated on: June 24, 2013, 10:56h.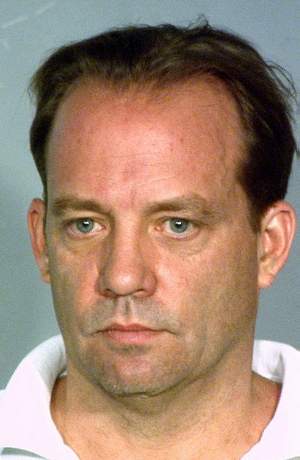 It's your birthday, and you're an invited guest of the chi-chi Encore on the Las Vegas Strip's Gold Coast, right in the heart of all the well-heeled action. You're a 45-year-old successful California workers' comp attorney, and you and five of your closest buddies arrive for a weekend of debauchery and fun, nestled into your three-bedroom, two-story, 5,829-square-foot duplex luxury suite.  For the last time, ever, that is.
"Hangover" Revisited
Robert Pearman, the attorney in question, apparently went on a drunken extravaganza during the raucous weekend with his buddies, and when it was all done, it looked like "Hangover IV" had been filmed there, from all reports from the Encore's incredulous cleaning crew.
Police say Pearman's fancy suite was left in "total disarray," with furniture overturned, broken glass splinters all over the floor, and splattered, dried food adhering everywhere, from the luxury carpets to the walls to the drapes. Additionally, an expensive coffee table book about the artist Michelangelo was destroyed, as was a (no doubt expensive) audio speaker.  When all the damages were tallied, hotel staff estimated the cost to repair or replace all the decimated furnishings and decor at just under $100,000, including the labor costs.
Pearman, despite being (or perhaps due to being) an attorney, was not about to defend himself or his actions.  "I take full responsibility for what happened here," Pearman told the cops. "We were partying." (No kidding, Sherlock.) "I did all of this, " he said, adding rather dramatically, "I am responsible for all these people. Let my people go." Go down, Moses.
Liquor Possibly Involved
A surprise to no one will be that Pearman was totally snockered when all this happened. In what was probably not his wisest move after destroying the high-end suite, he proceeded to scream at Encore staff with Metro present, also apparently bringing the property's owner, Steve Wynn, under fire in his orations. Not smart, Mr. Pearman, not smart at all.
Specifically (we cringe just writing this!), Pearman is quoted by present police as having said he would "depose Steve Wynn, and make this place Napalm." Yeah, the stuff they use in wars to create prolonged and horrific burns on things and humans. Oy. Cops also said the (not too bright) attorney declined several opportunities to just pay for the damages and move on. Instead, this Einstein was booked into the very not high-roller suite of the Clark County Detention Center downtown, and faces a July court date for his literal birthday bash.
Despite fessing up to the damage earlier, Pearman's Las Vegas lawyers are now saying a "third party" was responsible for the damage.  Judging by the disastrous mess, we're guessing there was probably a non-stop party, and this is one birthday this brain surgeon is not likely to forget.