LIV Golf Ties to Former President Donald Trump Probed by US Justice Department
Posted on: May 8, 2023, 10:22h.
Last updated on: May 8, 2023, 01:11h.
LIV Golf was founded in 2021 with Saudi Arabia's Public Investment Fund funding. The professional golf circuit has faced global criticism for allegedly being the Arabian nation's attempt at "sportswashing," a form of propaganda that aims to improve a country's public image through sports.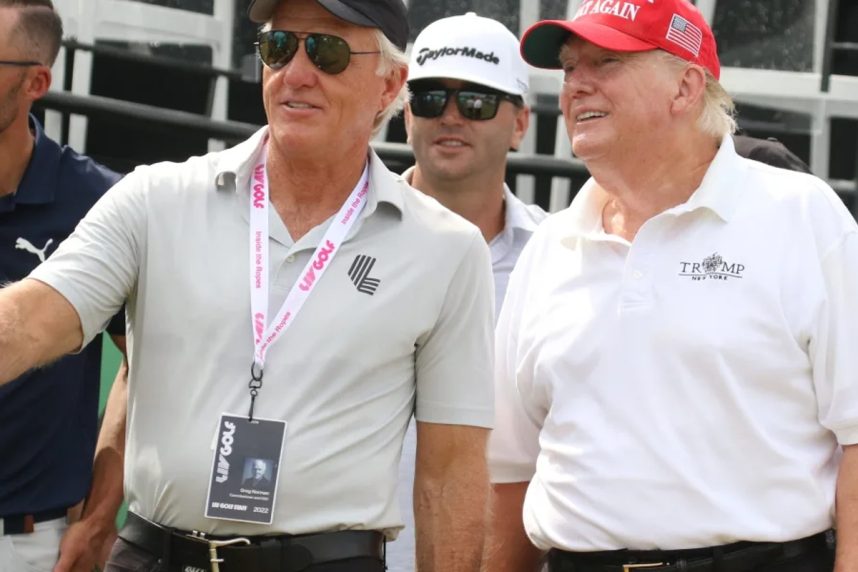 The controversy surrounding LIV Golf has resulted in many state gaming regulators in the US refusing to permit their licensed sportsbooks to take action on the golf tour. Saudi Arabia has been blamed by some in the US for allegedly funding the 9/11 terrorist attacks.
But former President Donald Trump has significantly supported LIV Golf throughout.
I've known these people for a long time in Saudi Arabia, they've been friends of mine for a long time," said Trump last year. "They've invested in many American companies, they own big percentages of many, many American companies, and frankly, what they're doing for golf is so great."
Recently disclosed documents from the FBI reveal that the government is looking into Trump's business ties to LIV Golf. The investigation stems from Trump's handling of classified documents stored at his Mar-a-Lago estate in Palm Beach
2024 Impact
Trump is currently the betting favorite to secure the Republican Party's nomination for a third consecutive presidential election.
Bettors on the political wagering exchange PredictIt currently give Trump an implied likelihood of 60% to be the GOP's presidential nominee. Florida Gov. Ron DeSantis is a distant second at 29%.
Newly revealed subpoenas from the DOJ show that the feds are seeking records from The Trump Organization pertaining to Trump's business dealings with LIV Golf.
Two of LIV's eight-tournament inaugural season last year were contested at golf courses owned by Trump — the July LIV Golf Invitational Bedminster event at Trump National Golf Club Bedminster in New Jersey and the October LIV Golf Invitational Miami season-ending finale that was held at Trump National Doral in Florida.
LVI Golf's 2023 season includes three stops at Trump-owned properties. Along with returns to Trump Bedminster and Doral, the LIV circuit will stop later this month at Trump National Golf Club Washington DC.
A spokesperson for Trump said the DOJ's probe into the billionaire's relationship with LIV Golf is "a targeted, politically motivated witch hunt concocted to meddle in an election and prevent the American people from returning him to the White House."
Latest Odds
The news that the DOJ is reviewing Trump's ties to LIV Golf hasn't resulted in bettors selling their stakes in the former president for the November 2024 outcome. Trump remains steady on PredictIt in the general election market with a 32% chance.
President Joe Biden remains the front-runner at an implied chance of 48%. Biden is also the betting favorite in the UK, where oddsmakers can take action on political outcomes. Biden's 2024 odds at William Hill are 11/8, which equals implied odds of 42.1%. A $100 winning bet on those odds would net $137.50.
Trump has the next shortest odds at 9/4, an implied chance of 30.7%. A $100 winning bet on that line would net $225.